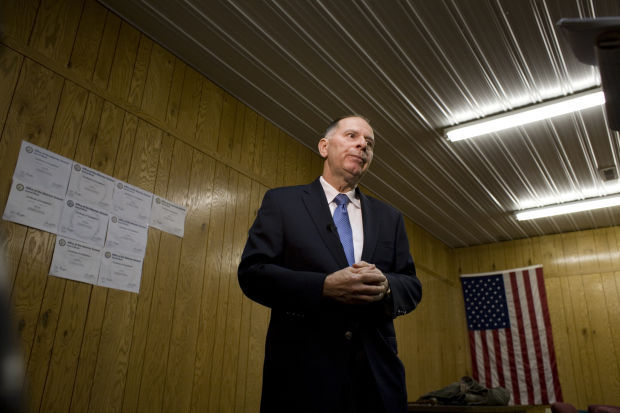 U.S. Congressman Bill Enyart called President Barack Obama's executive order to reduce carbon emissions from power plants an attack on coal that will lead to energy price spikes and loss of jobs.
"In recent years, our Southern Illinois coal industry has slowly rebounded through persistence and determination," Enyart, D-Belleville, said. "The regulations announced today will halt that rebound and cause more uncertainty in coal mines and power plants in our region and beyond.
"Our local economies and most importantly our families simply cannot withstand the loss of good paying jobs in the region," said Enyart, co-chair of the Coal Caucus.  
The new rule to be released today would allow states to require power plants to make changes such as switching from coal to natural gas or enact other programs to reduce demand for electricity and produce more energy from renewable sources, according to an Associated Press report.
States also can set up pollution-trading markets as 10 other states already have done to offer more flexibility in how plants cut emissions. Plans from states won't be due until 2016, but the rule will become final a year before.
Enyart, while maintaining a need to strive for a safer environment, said the rules are "impractical and unnecessary" as work is already underway to improve carbon emissions while also sustaining a reliable energy source.
He believes the rule will result in a 30 percent carbon dioxide emission cut in an industry that generates 40 percent of electricity with coal. Replacing what Enyart said is an abundant supply of coal with other energy sources would lead to a volatile market resulting in price hikes.
He said more focus should be placed on improving clean coal technology and lower its costs.
"As we do this, coal will become even more environmentally friendly. I've spoken to coal operators and industry leaders, and it's clear to me that the standards would make it virtually impossible to produce stable, reliable energy," Enyart said.
Get local news delivered to your inbox!
Subscribe to our Daily Headlines newsletter.