CAIRO — Illinois Sen. Dale Fowler has a soft spot for Cairo.
When driving through the city's streets, pocked with abandoned homes and shuttered storefronts, he sees a city that wants to be better but can't quite find the way.
Fowler said he sees a glimmer of hope. He has since his first visit shortly after being elected last November to represent Illinois' 59th District.
"All I saw was potential," Fowler said of his first trip.
He has been back five more times, including Friday with Cairo Mayor Tyrone Coleman, Illinois Senate Republican Leader Christine Radogno, of Lemont, and a busload of other local leaders. The group hit the highlights of town — Fort Defiance, the confluence of the Mississippi and Ohio rivers and Magnolia Manor.
But, at the top of their visit was the quiet levee road to the west of the city. Along the red mud and gravel road, Fowler and his team looked out at the Mississippi River to what they hope will someday soon be the location of a thriving river port.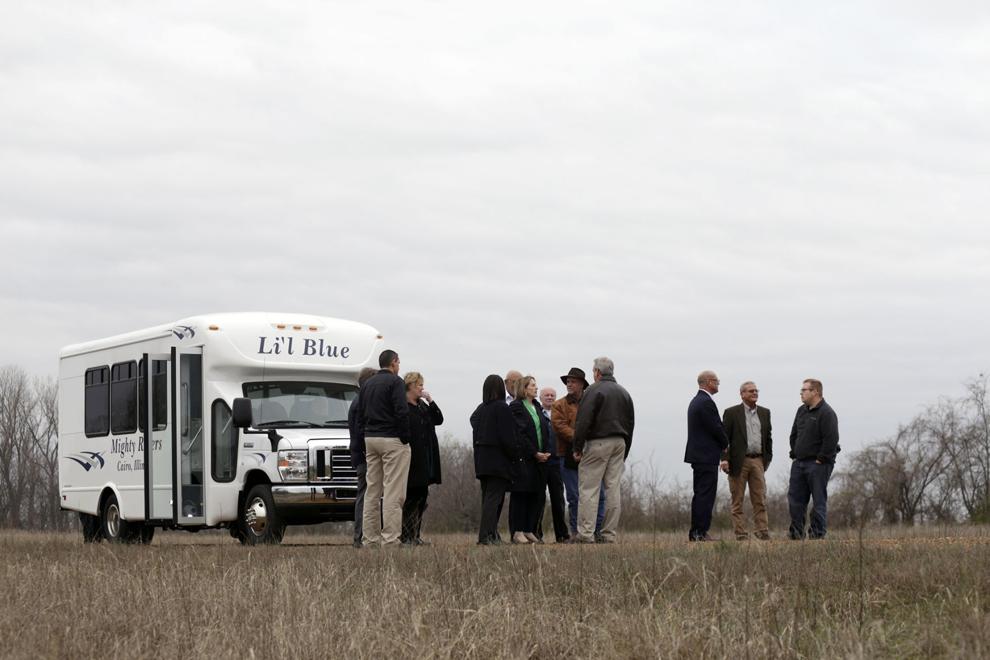 In a document produced by the City of Cairo and the Cairo Public Utility, which maintains the land where the proposed port terminal would go, it explains that a location study and a site design and scoping study, "concluded that a new dock facility is feasible," and "it was concluded that conditions are favorable for a new port terminal facility located adjacent to the river terminal facility."
The document states that the next steps are to perform an economic impact study, further site investigations, surveying and getting the necessary permits from several government agencies. There is no estimated completion date.
This is where Fowler and Radogno come in.
"The potential should just be smacking people in the face, but it's not," Radogno said after her first visit to Cairo.
She said while these matters are complicated, she has faith in Fowler but also the people of Cairo.
"The people that I have encountered today are all born and bred here and they aren't giving up," Radogno said. She said this kind of determination is admirable.
While Fowler recognized the work involved in pulling such a project off is not small, he said all that can be done is taking the first steps.
"What we are wanting to accomplish is not like winning the lottery … this is all reality," Fowler said. "Sometimes you just have to take the action and take the steps."
These trips in Cairo are not uncommon for politicians. In fact, Larry Klein, Cairo Public Utility general manager, said he's seen at least 50 such trips with promises of revitalizing Cairo's long-lost port culture.
But, there was something different for him Friday.
"I think this senator is a ball of fire," Klein said of Fowler.
"We've just never had the support that we've gotten as we have with Sen. Fowler," he said.
For Coleman, the day could not have gone any better.
"It's just like seeing everything that you've talked about and planned for and thought about and dreamed about, kind of seeing a little opening of a door," Coleman said.
Coleman, like Fowler, said the possibilities are endless with what development along the river could mean not just for Cairo, but the entire region.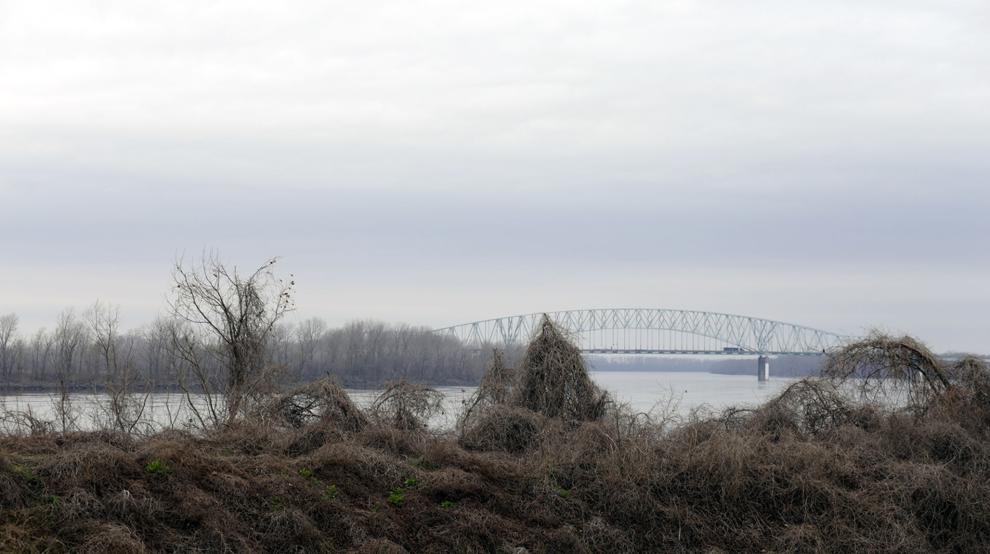 "The sky's the limit, so-to-speak, or the river is the limit," Coleman said.
Coleman said the city has been in the process of getting a river port plan moving for four years and have had limited success until Fowler was elected. Coleman said in his first meeting with the freshman senator from Harrisburg, he was told Cairo was at the top of Fowler's list.
"For whatever reason, Cairo has the heart of Sen. Fowler," Coleman said.
When thinking about what this massive development could mean, Coleman said he thinks it's bigger than what the city has ever seen.
"It goes beyond the metrics and dynamics of the greater part when Cairo was thriving," Coleman said. "It's bigger than that."
618-529-5823
On Twitter: @ismithreports