WEST CITY — It was a tragic early December night in Room 208 at the Magnuson Hotel.
On Dec. 2, 2014, four people, including a juvenile, gathered in the hotel room. A 27-year-old man from Benton, Steven Keith Scott, died that night of an overdose, and within hours of them checking in, the room became a crime scene.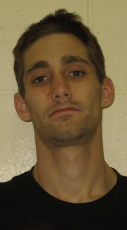 Erik Scott Brown, the West Frankfort man who brought the heroin, also 27, has just begun a 23-year-federal prison sentence for supplying the heroin that caused the death. Making this case particularly egregious, said the federal prosecutor whose office handled it, was that the offender left the room without calling 9-1-1. According to court records, the offender was aware that his acquaintance was lying on the floor between two beds dying, or perhaps already dead, and took off without calling for help.
The case represents one of a growing number in Illinois and across the United States where prosecutors are seeking charges against the person who supplied the illegal substance when there is an overdose death. The growing use of the prosecutorial tool comes as heroin swings a comeback, and more and more people are dying as its addictive grip strikes across the map, and spikes in new demographics, including middle-class, rural, white people.
Prosecutors' decisions, though, to pursue drug-induced homicide and similar charges in overdose cases is controversial.  
Facts of the case
Brown pleaded guilty in November to charges of possession with intent to distribute heroin, punishable by up to 20 years, and distribution of heroin resulting in death, punishable by 20 years to life in prison. Now 27, at the time of the incident Brown was 25.
Overdosing on opioids, a classification that includes heroin and prescription painkillers, i…
According to the federal court record, on the night Scott died, the West City Police Department received a call from the Franklin County Sheriff's Office, advising of a 9-1-1 call reporting an unresponsive male.
Though the court record doesn't state who made the call, Scott's family members — father Steven McCain and sister Amanda McCain — said the woman, who was in the room, placed a call to her mother because she was scared, and the mother made the call to emergency responders.
The West City Police Department received the call at 8:39 p.m. An attempt by first responders was made to revive Scott, and his time of death was recorded at 9:04 p.m.
Law enforcement officers later learned that Brown, the then-defendant, had rented the room, and that in addition to the two men — Scott and Brown — a woman, Danielle McCain, and female juvenile, whose name is withheld in the public file, also were present at the gathering.
In an initial interview, Steven said he did not want to discuss Danielle McCain's involvement, because she is family. But after noting that her name was mentioned in the pubic court file, Steven confirmed that Danielle McCain is Scott's cousin, and Steven McCain's niece.
The court records say Danielle McCain did not leave Brown. She was not charged with anything in connection to this case.
The next day, police attempted to contact Brown in person about the death of Scott, and he fled from a residence in West Frankfort, the records states. He was apprehended a few blocks away, and law enforcement reported that near where he was arrested, they discovered a tin box that contained, among other things, about seven grams of purported heroin, four syringes and a scale.
That day, the defendant gave a voluntary, recorded statement to police, the records states. In that statement, the defendant said that the contents of the box were his, and admitted to providing the heroin to Scott on which he fatally overdosed in the hotel room. The defendant also admitted, the court record states, that he obtained heroin both for personal use and distribution to others for several months prior to the incident.
Brown told police he prepared the heroin in the syringe and offered to inject Scott that evening, but he declined. The record states that Scott and Danielle McCain then went into the hotel bathroom to use the heroin.
Scott came out of the bathroom, and after a period of time, passed out, fell onto the bed, and landed on the floor between the beds, the record states. McCain, Brown and the juvenile tried to revive Scott, but were not successful. The record states that Brown and the juvenile eventually left the hotel room and went to West Frankfort.
URBANA — Like a lot of longtime law enforcement officers, Sgt. Dan Coile has seen his share …
A pathologist confirmed that Scott died from heroin toxicity. The pathologist said that while there were bath salts in his system, the bath salts did not contribute to his death.
Family reels from loss
On a recent Thursday afternoon, the newspaper sat down with Scott's father, Steven McCain, and sister, Amanda McCain, at Amanda's home in Marion.
"I honestly don't think I could tell you one person who didn't like him," Amanda said of her older brother. "He was very likable, a big ole teddy bear." A 2005 graduate of Benton High School, Steven said his son was a star baseball player, and was being recruited by several colleges his junior year, but then fell in with a bad crowd, was suspended for a season, and lost out playing his beloved sport at the collegiate level.
Amanda said her brother had his issues, but she said she did not believe he was addicted to any illegal substances, nor did she believe that he had ever used heroin prior to that night.
"He was no angel," added Steven. "But he worked. He wasn't down and out."
They said his latest job was delivering oil-rig drill bits on a part-time basis. Steven said he doesn't believe that his son would have been able to hold down a job driving a truck if he were addicted to illegal substances, especially heroin. Steven said he does think that his son used marijuana at times, and had perhaps tried other drugs as many young people do, but he did not believe his son had a substance abuse problem.
Scott had held other jobs over the years, but then had suffered an injury in a serious car accident, they said, and couldn't be on his feet for long periods. On a personal level, they said he loved the Cubs, enjoyed playing video games, and was very close to his mom.
She said that he was friendly and well-liked, and also described him as a follower, one who easily bent to peer pressure.
Both said they know that Scott made a decision to do heroin that night, ultimately on his own, as he was not being held against his will. They both said they presumed he was talked into it by the others, but they were not in the room, and though they have pieced together some of the facts, both said they do not know all the details of the events that transpired that night.
Upon his death, Amanda said family did not ask Franklin County State's Attorney Evan Owens to pursue charges. Owens made the decision to charge Brown with drug-induced homicide, a Class X felony, without seeking their input, she said. Amanda said she does not disagree with the outcome of the case, but said it's a misconception in the community that family members pushed for charges. The case was eventually transferred to the U.S. District Court, Southern District of Illinois, where Brown was indicted on a similar charge of distribution of heroin leading to death, as well as the lesser distribution charge.
At sentencing, Steven said Brown read a statement about his difficult upbringing and turning to drugs at a young age. He expressed remorse, Steven said. But as a father, Steven wanted more. He knows his son shares responsibility in the fatal mistake he made that night, but also supports the sentence that was handed down for Brown.
"He talked about regret, about regretting this and that," Steven said. "But never did he turn around and look us in the eye one time. Even when he walked into the court room, he never looked at us."
Many signs point to a growing heroin and prescription drug abuse problem across Southern Ill…
Both said they might have felt differently about the situation if they thought Scott was a longtime heroin addict, and that Scott and Brown used together frequently, with tragedy striking one when it could just as easily have been the other. But they don't believe that was the case. They also said they would have felt differently about the sentence if Brown had called for help immediately, and done all he could to save Scott's life.
"What bothers me is someone is lying there dead, and you don't call for help, and you steal from him and run off. That's not drugs. That's your character," Amanda said. "That says a lot about a person." Steven and Amanda said that law enforcement informed them that Brown took the wallet out of Scott's pants pocket before he fled the scene, and that it was later found with Brown. That allegation is not reflected in the federal court file, and the prosecuting federal attorney said he could not confirm or deny whether that happened, as it was not reflected in his case file.
Amanda said that, although the family did not insist on charges against Brown, attending his hearings did provide some closure. More than anything, she said, the family wanted to know what happened that night in Room 208. Law enforcement and prosecutors shared few details, she said, leading up to the trial. The plea and sentencing hearings shed some light on the incident, she said. "We just wanted to know what happened," Amanda said. Steven said he still feels like details are being withheld from him about what happened that night. "We still don't really know," he said.
Amanda said this loss, and others she's recently experienced, have hit her hard, and she sees a counselor to work through it. In the June 2015 wreck on Father's Day in Atlanta, in which a drunken driver going the wrong-way down Interstate 75 hit a Benton family's car head on, one of the three people who died in the accident was the half-brother of her son, who she helped raise.
And in addition to Stephen, she lost another brother, Ben McCain, in September. Ben committed suicide at age 25, she said. He was struggling with more grief than he knew how to handle, she said, over the loss of a personal relationship, as well as the loss of his older brother, who he called his best friend. Amanda said Ben carried around a lot of guilt about the night Scott died, because, driving by, he saw his car parked at the motel bar, and it was unusual for him to be there.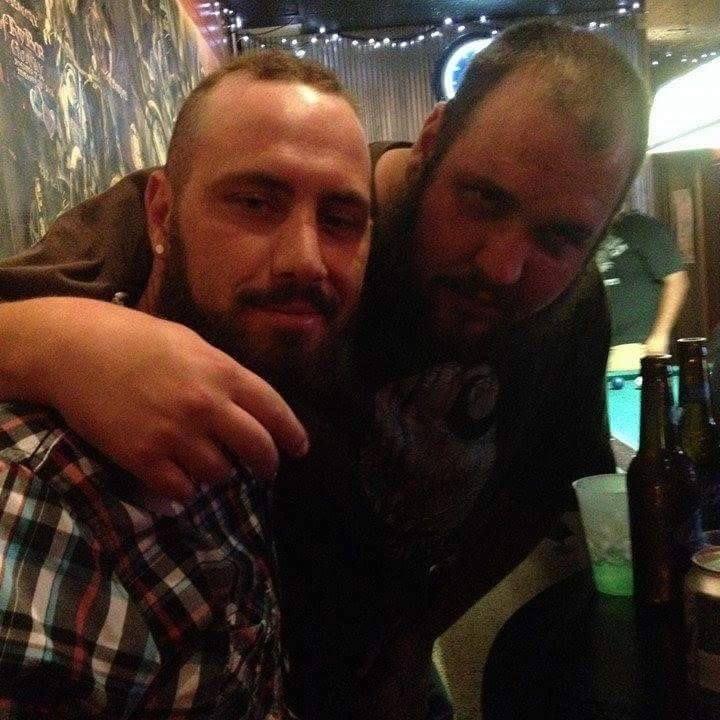 "He knew Steven was probably in a bad way," he said. "He had a bad feeling about it, but he didn't stop. He felt like he could have prevented it, and he was depressed."
Steven said he never imaged burying two of his four children. In addition to Amanda, Ben and Steven also leave behind a sister, Scott's twin.
A quiet man, Steven said he's not good at talking about his feelings. But he often goes out to visit their graves, he said, where they are buried side-by-side at Ebenezer Cemetery in Galatia.
A troubled life
Brown's court-appointed indigent defense attorney, William Margulis, of the St. Louis-based firm Capes Sokol, said his client had a very harsh upbringing, and turned to drugs at a young age. His mother died in a horse accident; then, his father overdosed, he said.
He was "very remorseful" about what happened that night, Margulis said. Court documents show Brown asked the judge for leniency at sentencing because of the tragedies he experienced as a child. Margulis said he thought the 23-year sentence for both charges was fair, given that it could have been much longer under federal sentencing guidelines. Still, he said, the statutory minimum of 20 years on the delivery leading to death charge is "pretty harsh" he said.
"These are tough cases," Margulis said. "It's kind of a complex situation, because it's not like he intended for the guy to die. It's not like he held a gun to his head and said, 'Here, take this.' It's different than a murder case."
Sentenced on March 15, Brown will be in his mid-40s before he's eligible for parole. On behalf of Brown, two family members wrote letters to Judge Phil Gilbert, the judge presiding over the case. Both letters are included in Brown's official federal court file.
One of the letters, from his grandmother, Constance Bigham, stated that Brown's mother, Jamie Brown, died when Brown was just a little boy, in a horseback riding accident. She also wrote that Erik could have visits with his father, sometimes overnight, under the supervision of paternal grandparents. It was during one of those visits, she wrote, that his father, Scott Brown, with his little boy lying next to him, overdosed on a combination of alcohol and sleeping pills. "The next morning, when Erik woke up by his dad, dad wouldn't wake up," she wrote. "He shook his dad's foot, but it was cold. Erik couldn't wake him up. Grandpa whisked him off to school before he called the ambulance."
CARBONDALE — Nathan Mullen's nickname was Tons of Fun – or just Tons, for short.
Growing up, she wrote, he was troubled by nightmares, and would say that something bad was trying to get through the window, "trying to make him be bad." She said she believes her grandson needs psychiatric help, but is a "bright young man, in spite of some of the mistakes he has made."
Another letter was from Brown's aunt, Kerrie Smith, a sister to the late Jamie, and also a daughter to Bigham. She said that despite her mother's best intentions to raise Brown, "this was far from a good environment for a little boy to be brought up in." She described circumstances of an unstable home environment for the little boy, who she said was not always welcome in his own home, and was often bounced between relatives and others.
Brown was six when his father overdosed, according to the aunt. When he was staying with her one night, Smith wrote that she told Brown the two needed to talk. "He just asked me, 'Who's dead now?' she wrote.
The letter continued, recalling a memory of a night when Erik started saying he hated her. When she asked him why, she wrote, he stated it was because "everybody that he loved died, so he thought if he hated me that I wouldn't die. That was just a heartbreaking reality for a 6-year-old boy."
618-351-5079
On Twitter: @MollyParkerSI ​