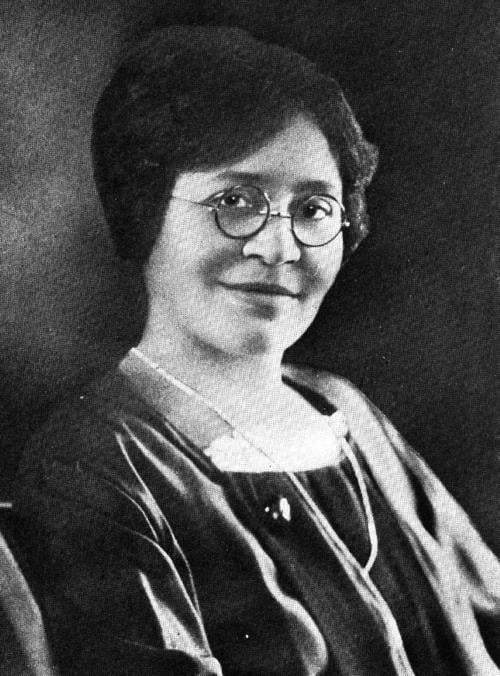 According to Pepper Holder of Carbondale, few people know who Annie Malone is or know of her connection to Southern Illinois. The Freeman Institute agrees, adding that before Oprah Winfrey, Rosa Parks or Madam C.J. Walker, there was Annie Turnbo Malone, founder of Poro College in St. Louis.
"Madam C.J. Walker is perceived to be the first black millionaire, but I think Annie Malone was," Holder said.
Annie Minerva Turnbo was born Aug. 9, 1869, in Metropolis, Illinois, the eighth of 11 children born to freed slaves Robert Turnbo and Isabella Cook Turnbo. Her parents died when she was young, and an older sister raised her in Peoria. While in high school in Peoria, Malone discovered a love for chemistry.
The popular hairstyle among black women of the time was straight hair. The methods used to get that straight look used soap, goose fat, oils, butter and bacon grease or the carding combs of sheep, which sometimes damaged the hair or scalp. Malone combined her love of chemistry with influence from an aunt who was an herbal doctor, and began experimenting to find a better way.
While living in Brooklyn, Illinois, around the turn of the century, Malone developed a product that straightened African-American hair without damage. She expanded her hair care line to include other beauty products, including "Wonderful Hair Grower." She also developed and patented a pressing comb, which is still in use today, according to the Historical Society of Brooklyn, Illinois.
Malone moved her business to St. Louis in 1902, as the city prepared for the 1904 World's Fair. She hired a couple of agents and began selling her products door-to-door because they were denied access to traditional distribution systems.
Malone opened a retail outlet during the World's Fair. Visitors to the city responded favorably to her products. Malone embarked on a national marketing campaign, sending her agents to black churches and community groups, offering free treatments.
In 1906, she copyrighted the name Poro for her products. Poro is a West African word for an organization dedicated to enhancing and disciplining the body spiritually and physically, according to the Historical Society of Brooklyn, Illinois.
In 1918, Poro College, the first school dedicated to teaching cosmetology for African-American hair, opened in St. Louis with 175 employees.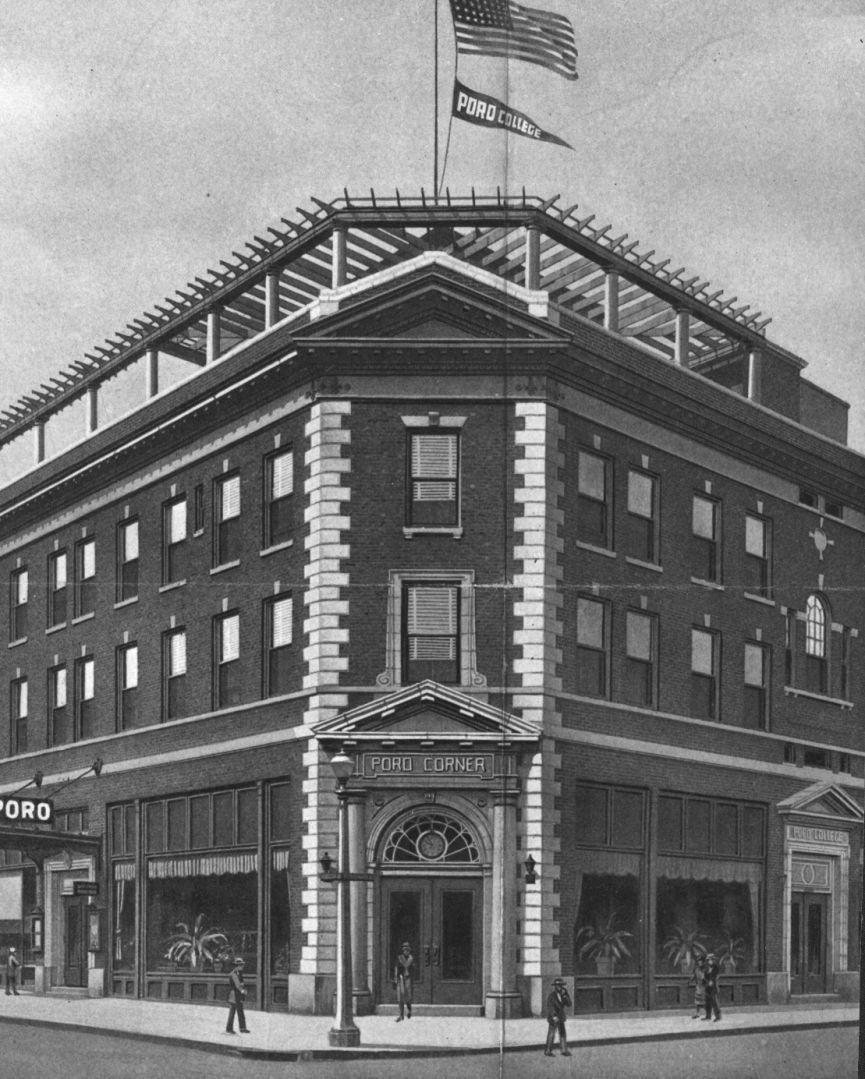 "Besides teaching how to do hair, she taught culture," Holder said.
The book "Poro in Pictures" reads: "To develop and maintain the very highest degree of proficiency, the personnel at Poro College is organized into a welfare association which makes for good fellowship and promotes intelligence and spiritual growth."
Called The Poro Family, the organization had nine committees: program, music, dramatic, literary, social, house, athletic, sick and deputation.
"Many people went there, then went off and had their own beauty shops, which sold Poro Beauty Products," Holder said.
Malone is known for her philanthropy to students and staff, as well as the greater community. She gave diamond rings to those who had been with Poro for five years, and rewarded those who bought homes or accrued substantial savings with cash awards.
"I remember as a little kid going to Poro for events with my mama," Holder said. "Mama and Mother both went to Poro Beauty College."
He remembers seeing Annie Malone and how the women dressed up with their hats.
Poro had some notable alumni among its 10,000 women trained in the Poro System. Madam C.J. Walker was one of Malone's recruits. She eventually founded her own line of beauty products and became the most successful black entrepreneur in the U.S. and also was a millionaire.
"Walker and Malone had a close association," Holder said.
There was also one famous male, Chuck Berry, who graduated in 1952. It wasn't too long before "Johnny B. Goode" hit the charts in 1958.
Malone also made sizeable contributions to the community, including donations to Howard University, Tuskegee Institute and Pine Street YMCA.
One institution that benefited from her generosity now bears her name, Annie Malone Children and Family Services. In 1910, Malone donated $10,000 to build St. Louis Colored Children's Home. She served on the home's board from 1913 to 1943. In 1946, the home was renamed in honor of Malone. It continues to serve the St. Louis community.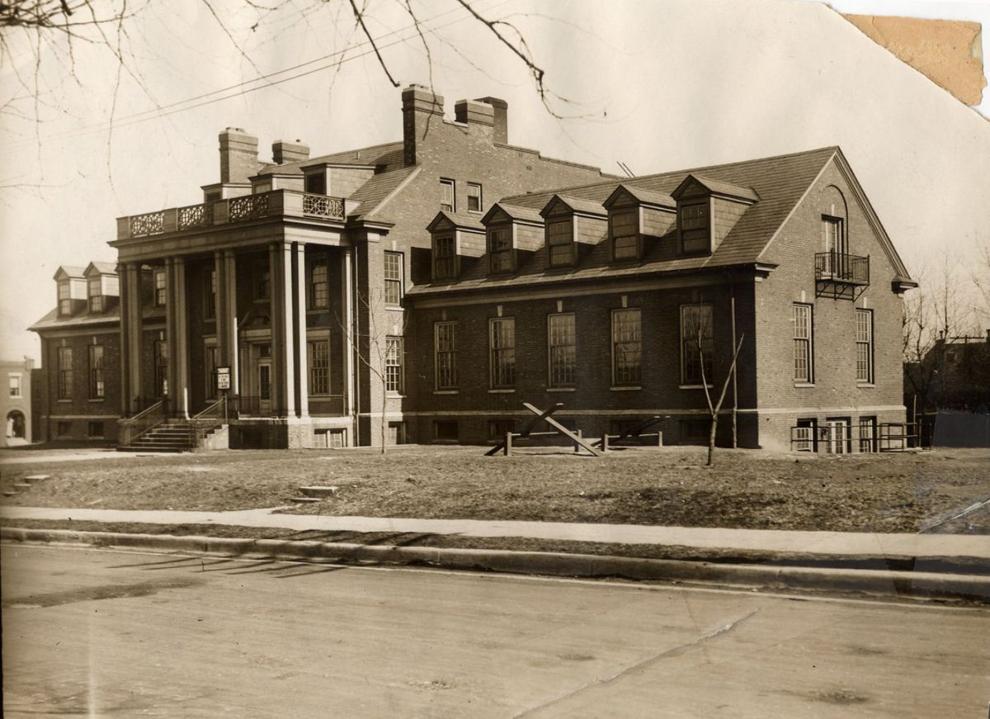 Poro College established 32 schools in U.S. cities and had more than 75,000 agents. In 1944, Malone was named the Pioneer of the Hair Industry by National Beauty Culturists League. And, it all started with a little girl from Metropolis.