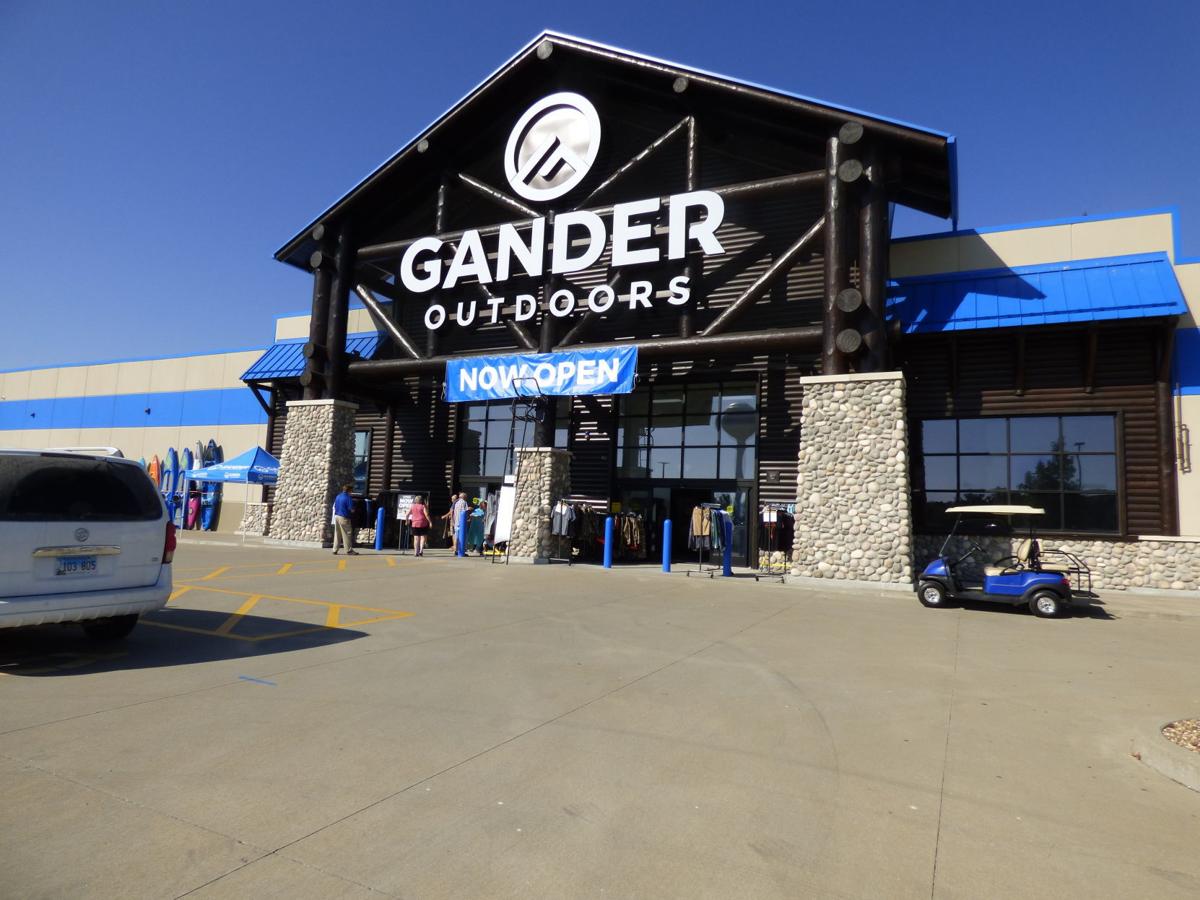 MARION — Gander RV & Outdoors opened its doors to the public at 9 a.m. Wednesday, according to Gander Outdoors Retail Store Manager William Roseberry.
"It's exciting. I've been waiting for two years," Roseberry, who previously worked for Gander Mountain in O'Fallon, said.
Gander Outdoors is in the same building in Marion previously occupied by Gander Mountain, which opened there in 2015. When the company filed for Chapter 11 bankruptcy reorganization in 2017, the Marion location was one of 17 stores nationwide to remain open. It closed later in 2017.
The city of Marion confirmed Camping World would move into the former Gander Mountain property in April 2018, with projected opening as early as the end of 2018. Camping World acquired Gander Mountain following its bankruptcy filing, and has since opened several stores under the Gander Outdoors brand.
Roseberry said the store's inventory is pretty similar to the old Gander Mountain store, except the prices are better. One thing customers may not expect is to see recreational vehicles inside Gander Outdoors. Roseberry said getting 21 RVs inside the building wasn't easy.
The RVs are part of Gander RV Sales, inside the main store, and Gander RV Service, next door. The store is designed to be a one-stop shop for the outdoors and RV lifestyles.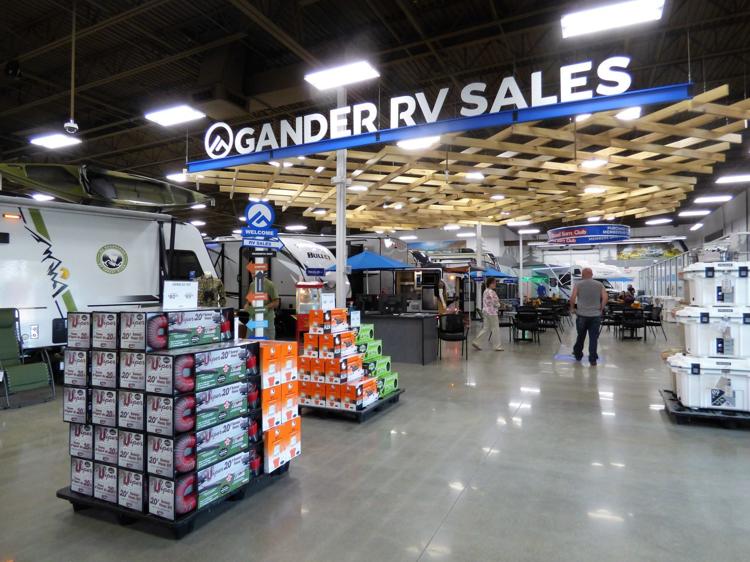 As part of the opening day festivities, Gander Outdoors invited the community to help honor first responders, active duty military personnel and veterans with a special flag-raising ceremony.
The flag-raising is a Gander Outdoors tradition that began in February 2014 to show ongoing appreciation of America and the people who sacrifice for the well-being of the country. The impressive flag is 40 feet by 80 feet, on a 130-foot flagpole. The flag covers 3,200 square feet.
The ceremony drew a crowd of members of the Chamber of Commerce, Veterans of Foreign Wars Honor Guard, firefighters, police officers, emergency medical technicians and others, including Marion Mayor Mike Absher, Police Chief David Fitts and Fire Chief Jerry Odum.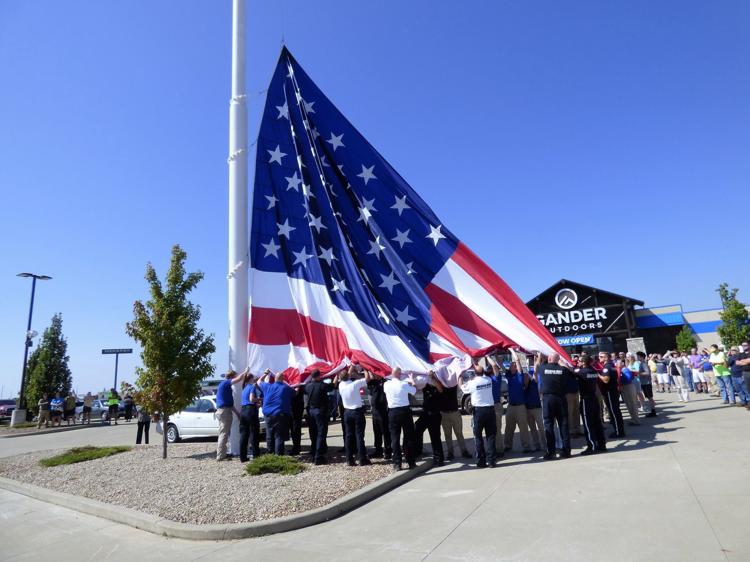 Mayor Absher said he had a little lump in his throat following the moving flag-raising ceremony.
"This display of patriotism and honor for Marion's men and women in uniform is rare," Absher said. "As big as this flag is, maybe people will start to remember what that flag stands for."
He also welcomed Gander RV & Outdoors to Marion.
"It is a pleasure to see a once-empty building become full again," Absher said.
He added that 35 years ago, car dealers began calling Marion the "Car Capital of Southern Illinois," but today Marion is also the RV Capital of Southern Illinois.
Absher said he talked to Shad Zimbro, co-owner of Black Diamond Harley-Davidson and RV, who also attended the flag-raising ceremony. Absher said more dealers in town means more shoppers looking for RVs will visit Marion. That will be good for both dealerships.
Gander RV & Outdoors is located at 2480 Blue Heron Drive in Marion.
Get local news delivered to your inbox!
Subscribe to our Daily Headlines newsletter.