Column | Ladies in the Lede
Girls World Expo aims to empower tweens, teens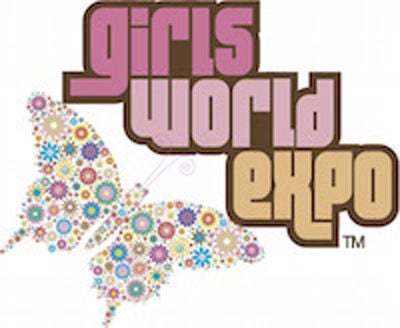 The preteen and teenage years are pretty, well, downright miserable for many girls. At least, they were for me.
I never felt pretty enough, or smart enough, or friendly enough, or creative enough. I felt moored inside my own body, isolated inside my own mind. I had no idea, back then, that every single girl around me felt the exact same way.
And that's the irony, isn't it? We felt isolated in our changing bodies, confused by the swirl of hormones surging through our questioning minds, but all the women in my life would agree they also struggled through those awkward years. How different would it have been if we had had a resource, a camaraderie? A place to go with the sole aim of empowering us? What if we had had girls and women who had reached out to us, held on tight, and showed us the way?
Girls World Expo aims to do just that — and a lot more. And it's coming to Southern Illinois on April 29.
Expo founder Varinda Missett says she was inspired to start the event eight years ago as she was raising two teenage daughters. She says they floundered in self-esteem and body image issues, and she saw a self-esteem and leadership deficit for them. And, they were disenchanted with their role models, she says.
"They had recently seen Britney Spears shave her head, and they were devastated," she says. "And they didn't have anyone to talk to." They had no outlet outside of sports and church, she says.
Missett was working for a newspaper in California at the time, which sponsored an annual women's expo. She had the idea to start a similar expo specifically for teenage girls, with breakout sessions geared toward empowering young women. The event was a success in her California market, but she later moved to New York, and decided to take the expo on the road.
Now, there are 16 Girls World Expos scheduled around the country in the next year.
In Southern Illinois, a panel of 10 local girls is guiding programming and entertainment for the event, which runs from noon to 4 p.m. at John A. Logan College. This is by Missett's design — she didn't want adults telling girls what to do. It's a peer-to-peer experience, and each expo is unique to the local community.
There are a few things that Missett, as a founder of the expo, wants to see at each event.
There will be a session called "Love the Skin You're In," which Missett says she wants to celebrate each girl's uniqueness and will focus on self-esteem.
"I can't stand when (girls) get pigeonholed about what they should look like and act like and what their social lives should be," Missett says.
Locally, according to an event coordinator, this will include a focus on diversity, as well as a panel called "Fearless Females," which features female trailblazers in traditionally male-dominated jobs.
One other session that's one of Missett's favorites is focused on questions girls don't want to ask their moms — and there are strictly no moms allowed in this one.
Missett stresses that Girls World Expo is not a "pink, girly show." There's something for everyone, she says.
Also at Carbondale's show will be a 3-D printer demonstration; career and resume resources, including mock interviews; a workshop about how to build a business plan; a discussion of work-life balance; wellness and physical health resources; musical and dance performances; a fashion show, which will feature business and casual attire; and a lot more.
It's free to attend, but registration is required. The expo is for girls ages 11 to 18, but families are invited, too. Visit girlsworldexpo.net/expos/carbondale to register and get more information.
The Southern is a co-sponsor of the event.
ALEE QUICK is digital editor of The Southern. She can be reached at alee.quick@thesouthern.com or 618-351-5807. Follow her on Twitter: @the_quickness