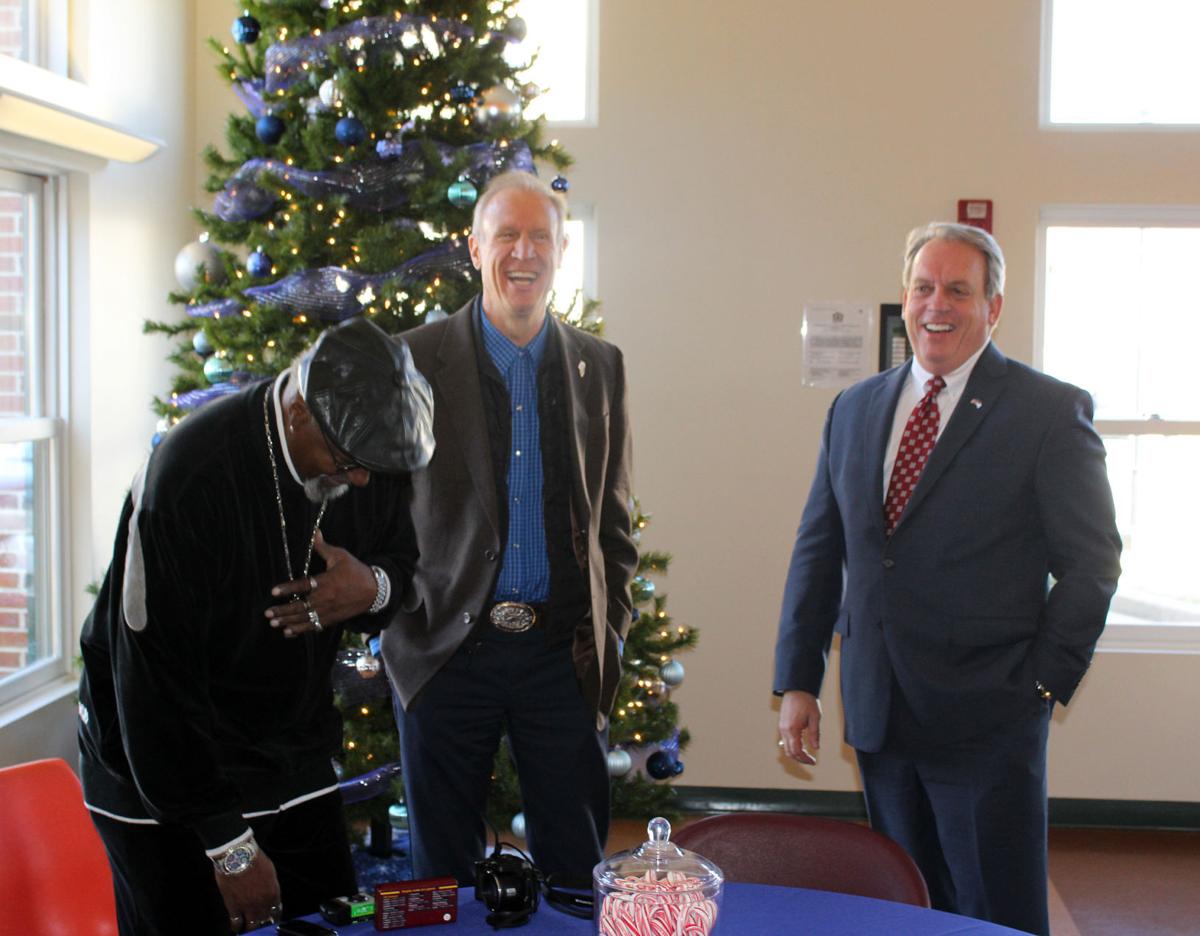 SPRINGFIELD — Political observers will be closely watching which Bruce Rauner shows up for next week's State of the State address: the governor or the candidate.
"What's great for the political can be bad for governing," said John Jackson, a visiting professor at Southern Illinois University Carbondale's Paul Simon Public Policy Institute. "If he sounds a battle cry for the fall election, that's going to be a bad sign for whether there will be another budget impasse."
The Republican Rauner will give his fourth State of the State at noon Wednesday, but it will be his first facing re-election and since Illinois got a budget last July, ending a two-year stalemate between Rauner and legislators.
Three political science professors told Lee Enterprises they'd be surprised to hear Rauner specifically mention any other candidates for governor — especially his opponent in the March 20 primary, state Rep. Jeanne Ives of Wheaton — but the campaign is likely to be a factor in the address regardless.
"This will be an interesting speech in terms of the balancing act he has to engage in, in terms of saying, 'We've done good things, but it could have been better, and we need to... do the good things we could have done if I'd gotten cooperation from the Democrats," said Kent Redfield, professor emeritus of political science at the University of Illinois Springfield.
"The elephant in the room is what assurance will he give us that he'll effectively work with the other power in the state, which is (Democratic House Speaker) Mike Madigan," agreed Bob Bradley, professor emeritus of political science at Illinois State University. "What I'd love to see is... issues where there's agreement between them, and building on that."
Bradley said those issues could include infrastructure and higher education. State Rep. Dan Brady, R-Bloomington, and state Sen. Chapin Rose, R-Mahomet, are pushing a proposal to overhaul the state university system.
"It has to be addressed, because higher education is a real key to a sound business environment, and we now have an unprecedented number of high schoolers in Illinois leaving the state to go to college," said Bradley. "(An educated workforce) is one of the reasons State Farm has maintained its presence (in Illinois). All you have to do is extend that logic to the entire state."
Redfield said watchers should nonetheless expect "the greatest hits from the Turnaround Agenda," blocked policy proposals from Rauner's first campaign including term limits, right-to-work and workers compensation reform.
"We're going to replay the 'Shaking up Springfield,' 'We haven't been able to change the culture, change the people,'" he said. "With the speaker standing behind him, I don't know if he'll say, 'But for Madigan, this would be Heaven on Earth'... but he certainly could go in your face."
CHICAGO — After years of deficits and a destructive state budget impasse, Illinois is facing…
Jackson said he hopes to hear Rauner address state finances, including the nearly $10 billion bill backlog and underfunded pension system, but those issues might wait until the governor's budget address in February.
Derek Beigh is a reporter for The Pantagraph in Bloomington, a Lee Enterprises sister publication of The Southern.