MOUNT VERNON — Down-ballot judicial races don't always generate a lot of excitement or attention, but Republican Mark Boie and Democrat Sarah Smith — the two judicial candidates vying for an open seat on the 5th District Appellate Court — say their race is one that is vitally important for the voters of Southern Illinois.
Illinois has five appellate courts, and they act as the last court of appeal for the vast majority of state cases, as the Illinois Supreme Court is highly selective in the cases it decides to take up. The 5th District Appellate Court, which meets in Mount Vernon, covers Illinois' lower 37 counties.
Justices run for 10-year terms, at which time they face a retention vote. The seat that Boie and Smith are vying for was left vacant with the retirement of longtime Justice Melissa Chapman last year.
Mark Boie, of Anna, has been a member of the court since May 2019. He was appointed by Supreme Court Justice Lloyd Karmeier to fill the vacant assigned role on the court. The court comprises six elected judicial seats and one assigned judge.
Though already a member of the court, he's on the ballot because he's running for the open elected seat.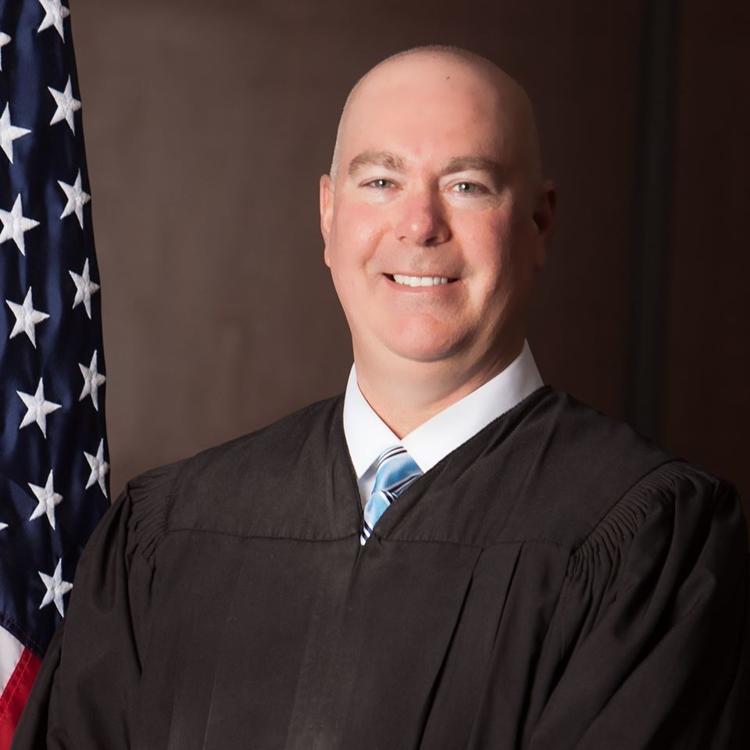 Boie also maintains his title as Union County Circuit Court judge, a position he was first elected to in 2000, while on assignment with the appellate court. Boie said he believes his vast judicial experience makes him the best candidate for the job on the Nov. 3 ballot.
"I've been a trial judge for 18 1/2 years," he said. "Union County being a small county, there's not many types of cases that I've not had some sort of experience with. I've done the criminal docket, the civil docket, handled family cases, adoptions, jury trials." That's important, he said, because at the appellate court level, justices hear cases that "touch upon just about every type of case there is." Boie said in his year and a half on the appellate court in the assigned role, "I think I've proven myself able to make decisions and draft opinions and do the job."
A lifelong resident of Madison County, Smith also pointed to her experience, but she said that, in her opinion, the recipe for a good job extends beyond years served on the bench.
"Is legal experience important? Absolutely," she said. "But I think voters need to look at the whole of candidates."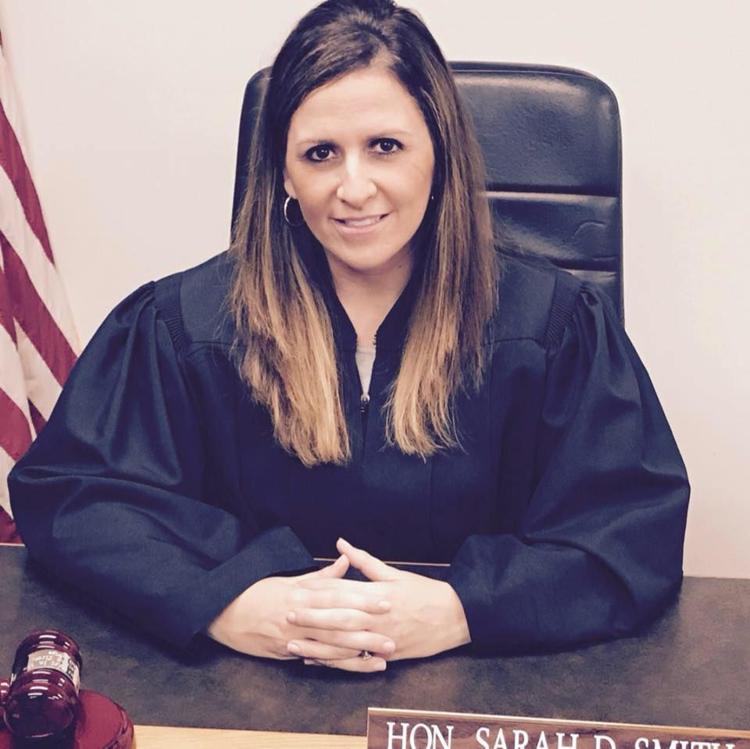 Smith was appointed to serve as an associate judge in the Metro East in 2015. She successfully ran her first campaign in 2018 for Madison County Circuit Court judge, the position she currently holds. Prior to that, she spent about a decade working in private practice after law school before joining the Madison County State's Attorney's Office, where she worked for five years as a prosecutor.
Smith also has an extensive military background. She enlisted in the Army National Guard after high school, and has been a reservist for 26 years.
She was initially trained as a mechanic and worked in the motor pool for 10 years, a job she loved. After graduating law school, she was commissioned as a JAG officer. She was called to activity duty in the aftermath of Hurricane Katrina a few years later, and also served back-to-back tours in Kosovo and Afghanistan between 2007 and 2010.
She was awarded a Bronze star for her work in Afghanistan, and is the highest ranking JAG officer in the Illinois Army National Guard. This July, she graduated from the prestigious U.S. Army War College, which offers a two-year master's program on strategic military studies.
Smith said her broad life experiences have shaped her approach as a judge.
"People who are coming to the courthouse, they're not coming there most of the time — unless it's for adoptions or weddings — for a good experience," she said. "It's made me realize that every human has a story and I just think that part of being a judge is the experience and the book learning and all of that. But what lessons I've learned is that everybody has a story and you really need to show some compassion, you need to be able to listen, you need to sometimes just give them a chance to share their stories. I think is what makes me a good judge."
Boie said that, if elected, he will continue to use his position of influence to positively affect court reform initiatives. He currently serves on an Illinois Supreme Court advisory committee that has worked to define standards and create a certification process for specialty courts. These are courts that aim to divert veterans, people with mental illness and people with substance use disorders who face criminal charges into treatment rather than jail or prison. Boie said increasing diversity among judges in Illinois is another important initiative to him. Along those lines, he's working with a Southern Illinois University law school professor to increase internship opportunities with the court. 
Boie said he also was recently tapped to serve as Illinois' judicial representative on a committee comprising seven Midwestern states that have come together to examine how the courts can play a larger role in tackling the opioid crisis.
Smith said she also fully supports problem-solving courts and would like to take a more active role in judicial reform if elected to the appellate court. As a circuit court judge in Madison County, Smith said she helped create domestic violence and child support accountability courts, and has been involved in ongoing mental health and drug courts. Creating easier access to the courts is another important cause for her, especially for self-represented litigants.
"Access to courts for litigants is a big priority of mine," she said. "Any opportunity or program I could help implement to allow citizens more access I would, for sure."
Boie and Smith said they both agreed months ago to run a cordial race. Boie said one constant he hears on the campaign trail is that people are tired of the political negativity.
"My opponent and I, we spoke before the primary and made a promise to each other that we weren't going to get ugly," Boie said. "We're going to run on our merits, we're going to do what we need to do to win this race, but we're not going to be dragged down into the dirty politics and taking shots at each other."
Smith agreed, noting that if she wins there's a chance the two will serve together so long as Boie continues in his assigned position on the court. Either way, both will have the opportunity to continue serving in the court system in their respective counties. 
"If you're secure in your own abilities and qualifications and you're comfortable standing on your own reputation and who you are and your experience, I don't think you need to throw mud," she said. "I don't think you're going to see this race get ugly. We're both well-respected in our communities. We're running on our own qualifications and our own experience and that's what I think the voters should see."
Smith said she decided to run because she believes voters should always have a choice on the ballot. The appellate court was once a Democratic stronghold, but Republicans have dominated races more recently, making Democratic judges hesitant to run. The court currently consists of five Republicans and two Democrats. Smith acknowledged the difficulty in getting elected to the seat in Southern Illinois as a Democrat.
I've always said win or lose — because I know I've got a tough row to hoe in Southern Illinois — I've always said part of my campaign is just to try and help ease some of the division in our communities," she said. "One of my themes is we have to start loving people more than we hate their politics, unless it comes to issues of morality of course." Though judges run under party labels, both Boie and Smith said they do not allow politics to enter their courtrooms.
Asked why voters should pick him on this year's ballot, Boie said, "I believe I've proven myself to have the experience and the necessary legal trains and professionalism to continue serving in this elected term. I grew up in Southern Illinois. I love being a Southern Illinoisan."
Boie noted that as a judge, he took an oath to follow the constitution, and to follow the laws on the books. "I believe in these trying times that is what we want to make sure our judges do, is follow the law and apply it fairly and impartially to the cases that come before them," he said. 
Smith said she hopes voters choose her because she has proven her commitment to the constitution and her loyalty to the people of the United States with her 26-plus years of military service.
"I think that is a duty and my mettle has been tested," she said. Smith also pointed to her public service as a prosecutor and judge, and said she has proven herself to be fair and impartial. Smith said that she believes judges in Illinois should be elected, but not run under party labels. She said she does not let politics sway her decisions. In rulings, she said, "I've always done so because that is what the law has instructed me to do. That's where my loyalties lie. I might be running as a party, but my loyalties lie with the constitution, with my country and the people I've been elected to represent."
Everything you need to know about the 2020 General Election in Southern Illinois
Take a look at a sample ballot for your county, check out our election previews, and more. 
Visit elections.il.gov for information about voter registration, polling places, early voting and more.
618-351-5079
On Twitter: @MollyParkerSI ​
Get Government & Politics updates in your inbox!
Stay up-to-date on the latest in local and national government and political topics with our newsletter.