DECATUR — Downstate Illinois Republicans in Congress on Wednesday heaped praise on outgoing House Speaker Paul Ryan, calling the Wisconsin Republican a great man who helped usher in legislative goals including landmark tax reform.
Ryan announced Wednesday he would not seek re-election in November, saying he wanted to spend more time with his family. He denied that his decision was connected to an expected Democratic surge, driven by opposition to President Donald Trump, in the upcoming November elections.
The announcement set off scrambling and speculation about which Republican could become the next speaker, with possibilities including House Majority Leader Kevin McCarthy of California and House Majority Whip Steve Scalise of Louisiana.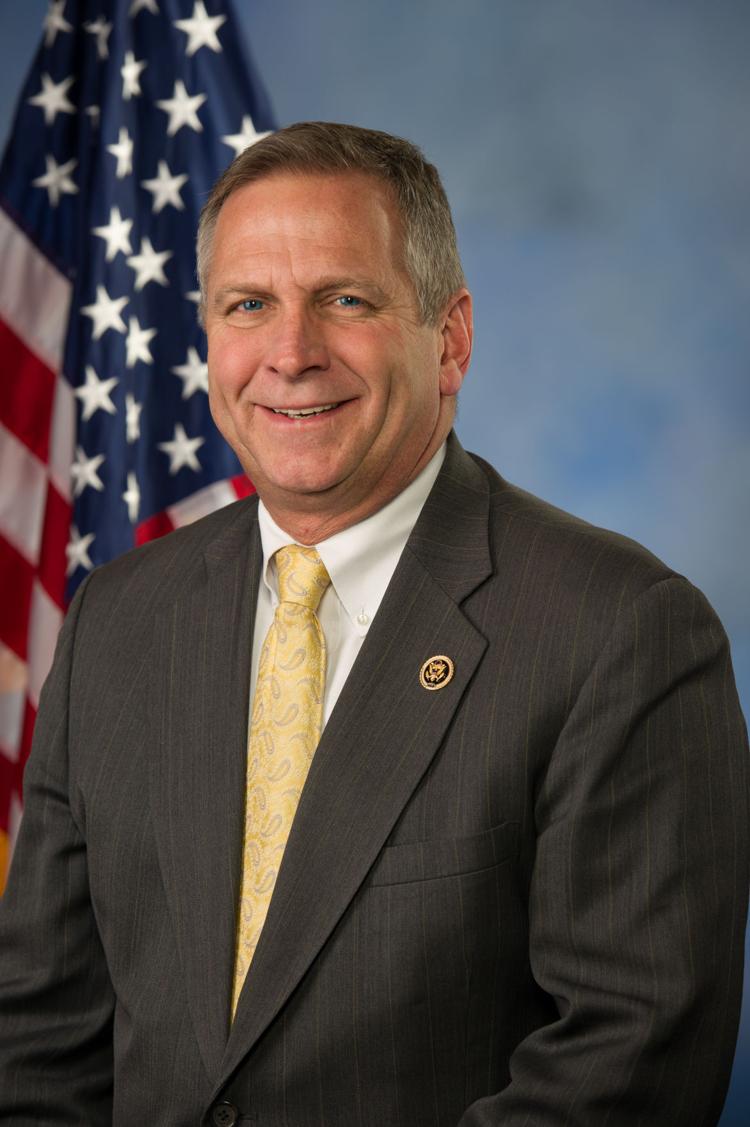 U.S. Rep. Mike Bost, a Murphysboro Republican whose district encompasses much of Southern Illinois, praised Ryan's leadership.
"Speaker Ryan led the People's House through impactful times, including passage of historic tax reform legislation that will benefit working families for years to come," he said in a statement. "As a father and a grandfather, I appreciate his desire to spend more time with his children. I don't know what his future holds after this year, but I'm confident he will continue seeking opportunities to serve his country no matter where he lands."
U.S. Rep. John Shimkus, R-Collinsville, thanked Ryan in a statement for serving in a "tough and thankless job" when needed by the party.
"In his relatively brief speakership, (Ryan) led the passage of historic tax reform and legislation to rebuild our military," said Shimkus, whose 15th Congressional District stretches from Rantoul to the southern tip of Illinois and includes part of the Metro East. "I'm thankful for his service and leadership, and I wish him well in whatever the future holds."
A representative for Shimkus said he would not be available to comment further Wednesday.
A self-professed "huge Paul Ryan fan," U.S. Rep. Rodney Davis, R-Taylorville, was uninterested in discussing his potential replacement on Wednesday. The three-term congressman said in a telephone interview that members of his party need to focus their energy this year on maintaining their majority in Congress.
"Anybody who comes to me to discuss running for speaker or getting my support," he said, "the discussion instead needs to be, 'how about we all keep the majority and work hard to make sure we have a good list of legislative accomplishments that we can talk to the American people so that Republicans remain in charge?'"
Democrats are hoping for a potential wave of voter enthusiasm stemming from opposition to Trump. They would need to win at least 24 GOP-held seats in November to regain the majority.
A father of three, Davis, whose 13th Congressional District includes parts of Bloomington, Champaign, Decatur, Springfield and the Metro East area, said he understood Ryan's personal reasons for stepping down, and that Ryan's focus on the importance of family and people back home contributed to his success.
Davis has long been supportive of Ryan, who made a campaign stop on his behalf in Bloomington in 2014. When Ryan was chosen as House Speaker the following year after the abrupt resignation of former Speaker John Boehner, Davis described Ryan as someone who "had the ability to bring a lot of factions together."
Speaking Wednesday, Davis said he and other House Republicans met Ryan for lunch that day to talk about the decision and what Republicans must do over the next seven months to make sure they still hold the House come 2019.
"We reiterated how honored we were to serve with him," Davis said. He added that Ryan has promised to help Republican candidates this year, possibly by making campaign stops and helping to push legislation through Congress that Republicans such as Davis can take back to constituents.
U.S. Rep. Adam Kinzinger, R-Channahon, said that Ryan will be "deeply missed" in the House.
"Speaker Ryan is a good man, a true conservative, and a strong leader," Kinzinger said in a prepared statement. "He has done a lot for his country — he has made lasting impacts for the good of our economy, and we are beyond grateful for his service to this institution."
Kinzinger did not immediately respond to requests for further comment Wednesday.
U.S. Rep. Darin LaHood, a Republican from Peoria whose district includes parts of Bloomington-Normal, Peoria, Springfield and Quincy, reflected on the "Midwestern values" he shared with Ryan and what he saw the party's effort to promote a positive agenda to improve the lives of families across the country.
"His tenure as Speaker has been productive and he has served the position honorably," LaHood said in a statement.