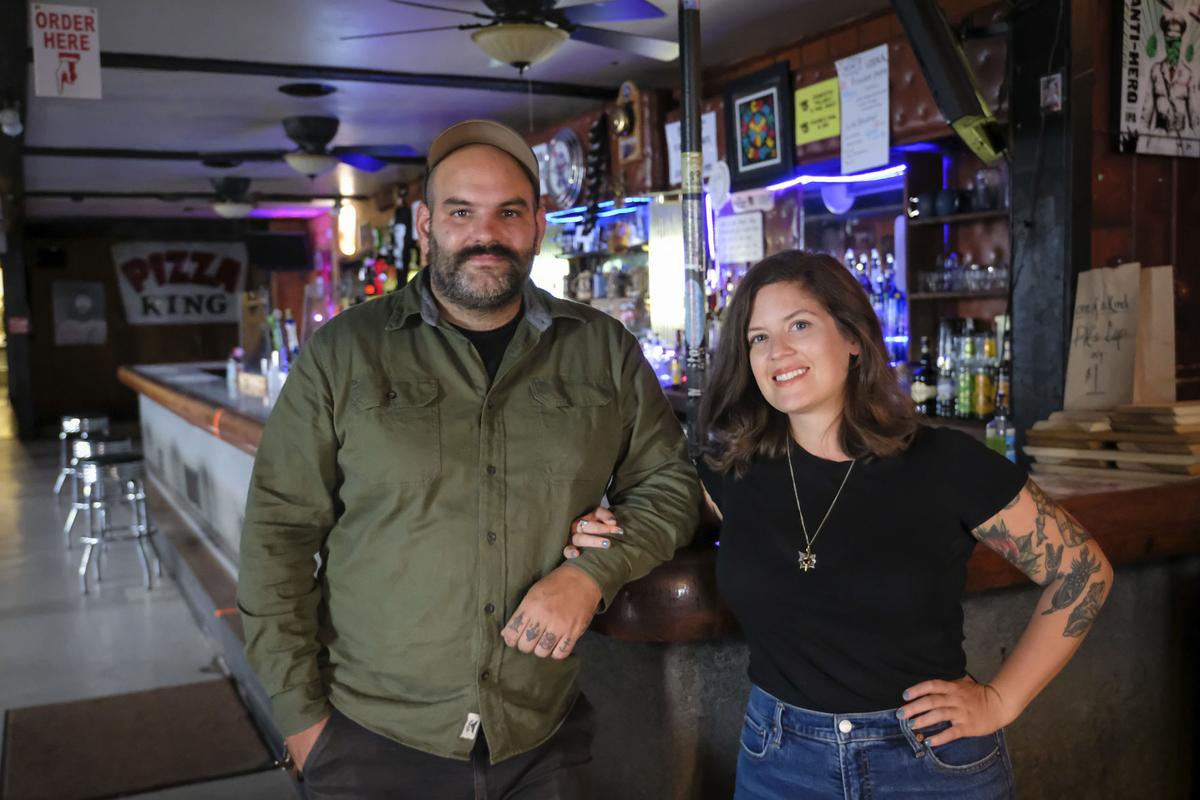 CARBONDALE — Carbondale City Council voted last week to allow bars to sell to-go alcoholic beverages while indoor dining and drinking is banned in the state due to COVID-19.
Tier 3 mitigations in place statewide as of Nov. 20 include a ban on indoor dining and drinking at restaurants and bars.
After Gov. J.B. Pritzker signed legislation in June that allowed the sale of to-go cocktails under state law, Class A liquor license holders in Carbondale — vendors who primarily sell food — had the freedom to sell to-go alcohol to customers. However, Class B license holders, which cover establishments who make most of their money from alcohol, could not. 
Carbondale City Attorney Jamie Snyder previously said the decision came down to what was and was not already in the city's liquor code.
Speaking with The Southern before the Dec. 8 meeting, PK's owner Walter Wit said that didn't seem fair.
The state law, which will expire in June 2021, allows restaurants and bars to sell alcoholic beverages in sealed, labeled containers with a tamper-evident cap, or sealed by an employee of the liquor license holder who is over the age of 21 and trained in responsible alcohol service. Cocktails can only be delivered after an employee verifies the age and level of intoxication of the consumer.
"This legislation will provide these businesses with a critical tool to bring in additional income until they can safely and fully reopen their doors once more," Pritzker said in June.
Carbondale City Council voted unanimously Dec. 8 to approve the sale of pre-mixed, to-go alcohol sales for Class B liquor license holders. The resolution says the council finds it is in the best interest of Carbondale citizens to allow these establishments to sell alcoholic drinks to-go until Southern Illinois' Region 5 is no longer under virus mitigation restrictions.
Service in the time of COVID has been a bit of a head-scratcher. Wit said Thursday night was a good example. On a night that dipped below 25 degrees with wind and humidity, Wit said it was downright unpleasant outside. But still, at least 15 patrons huddled in the alley next to PK's, under the warmth of heat lamps. But Wit knows he can't count on that kind of thing to keep happening. Honestly, he said, counting on anything when it comes to running his bar during the pandemic is kind of a toss-up.
"All this stuff could become pointless very quick," he said of the measures he's taking to adapt to COVID safety guidelines. Still, he said he's going to be doing the best he can as long as he can.
"Every dollar that we make is a dollar that we make," Wit said.
So, this week, PK's is offering growler fills from Scratch Brewing Co. in Ava. Wit said the $20 price he will be charging might be more than what you'd pay at the brewery, but he hopes it's worth the convenience.
As to whether other establishments might take advantage of the opportunity, Wit wasn't sure — he said many Carbondale bars just aren't open right now. A representative from The Cellar said the bar hadn't decided whether to sell to-go drinks or not.
618-351-5823
On Twitter: @ismithreports