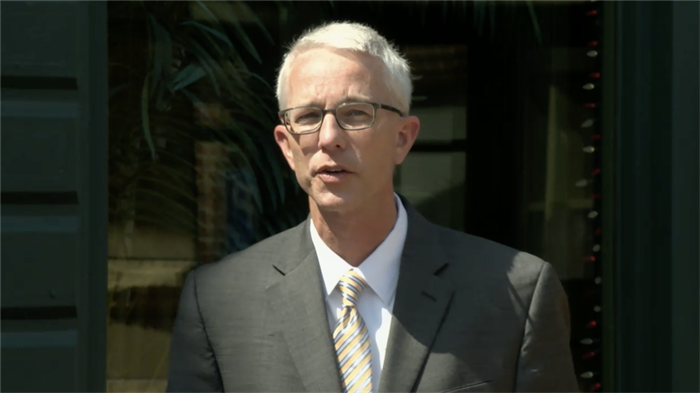 CARBONDALE — Across Illinois, many small cities and counties are facing a financial abyss caused by plummeting sales tax and other lost revenue related to pandemic shutdown orders.
They say no real relief is coming their way, despite the money Congress allocated to help state and local governments in the CARES Act. Of the roughly $3.5 billion sent to Illinois, the General Assembly carved out $200 million specifically for small cities and counties.
In a June 30 press release, Gov. J.B. Pritzker said that local governments "have stepped up to take on significant costs" and that his administration "has worked steadfastly to provide assistance and support to the communities hit hardest by the virus." In the same release, acting DCEO Director Michael Negron said his department was committed to "equitably and expeditiously" distributing the funds to local governments across the state forced "to choose between making community investments and doing what needs to be done to sustain an emergency response."
But local government officials say restrictive rules on how the money can be spent make most of the relief funds inaccessible.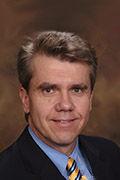 "It's been a source of frustration for cities around the state," said Carbondale City Manager Gary Williams.
Shortly after President Donald Trump signed the federal CARES Act into law in late March, Williams said Carbondale city officials talked with Sen. Tammy Duckworth, D-Illinois, and U.S. Rep. Mike Bost, R-Murphysboro, the following week. Both informed them that help was on the way. This was welcome news as the pandemic extended its reach into Southern Illinois and numerous businesses were shuttered under the governor's statewide stay-at-home order. 
Officials braced for some financial hit. "But we were very encouraged" by the financial relief they thought would be coming their way, Williams said.
"And then, as the state, through DCEO, developed guidelines on what it could be used for, and the restrictions placed on it, essentially, are going to make most of that money inaccessible to us," he said.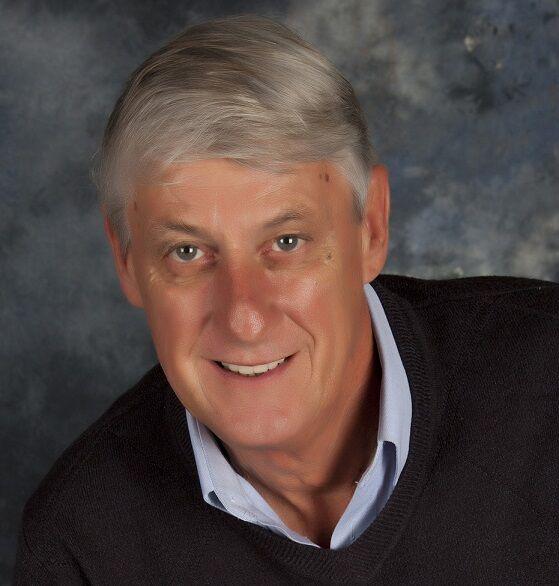 Herrin Mayor Steve Frattini expressed similar frustrations. Frattini noted that large cities and counties across the U.S., and in Illinois, the city of Chicago and Cook, Kane, Lake, Will and DuPage counties, received their funding directly from the federal government, while for smaller governments, there's no guarantee they will be able to draw down their eligible allotment, determined on a per-capita basis. If his city can't meet the state's guidelines to get the money, Frattini said the state reserves the ability to reallocate Herrin's funding to other governments or eligible programs. "It's not fair," he said.
Brad Cole, executive director of the Illinois Municipal League, said these concerns are echoed by local government leaders across the state.
In an Aug. 5 letter on the matter, Cole complained that DCEO "seems to have a 'no we can't' approach, due to a desire to implement bureaucratic excuses and administrative hurdles that are unnecessary and burdensome." Excessive red tape is keeping money from flowing to "desperate cities, villages and towns," he argued in his letter to a joint committee of the legislature charged with oversight of agency rulemaking.
Illinois Municipal League's primary issue with DCEO's program rules is that they restrict municipalities from using their respective allotment for city-run economic initiatives as authorized by Congress, such as loan or grant programs for small businesses affected by the pandemic. In doing so, Cole said that the state has made an already restrictive program even more difficult to access. Ultimately, the Illinois Municipal League won compromise on a request for an extended deadline for cities to seek funds from DCEO, but wasn't able to persuade the legislative committee to overturn DCEO's other limitations.
Negron, the acting DCEO director, argued that allowing local governments across Illinois to create business grant programs would create a "significant burden" for his agency. DCEO does not have the bandwidth to ensure potentially more than 1,100 locally administered economic grant programs are following all required federal guidelines for usage of the money, he wrote to the Municipal League in a response letter on Aug. 10. He wrote that the "discretionary nature of fund payments for economic support" would cause "inherent risk" to the state, which would be on the hook to return any misspent money to the Treasury. Further, Negron noted that the General Assembly had already set aside $636 million for a Business Interruption Grant (BIG) program to aid struggling small businesses. DCEO recently released a first round of $46 million in BIG funding. Some 60 businesses across eight Southern Illinois counties received a collective $1 million in funding.
Negron said DCEO did offer a compromise, which was adopted, to set aside $15 million, and potentially up to $30 million, for local governments to create economic development programs to help cities. This was a more manageable figure for the department, he said. Cole said the compromise proposal and its regulations are still overly restrictive, and he isn't sure that many municipalities will take advantage of it for that reason.
Further, he argued, "cities shouldn't have to apply for a minimal grant from DCEO when the money was due to them to begin with." 
Though, an even bigger beef city leaders have about the program rests with the federal government. The most needed use for the funding, many of them say, is the ability to cover lost revenue since the pandemic began. But shoring up budget holes was explicitly forbidden by the U.S. Treasury Department.
Negron said he sympathizes with this concern.
"The primary problem here is that the Congress and president didn't authorize revenue replacement and that's been one of the key points of contention in the original CARES Act," he said. "The Senate leadership and the president did not want to do revenue replacements."
Trump has said he doesn't support stimulus funding going to bail out states like Illinois that were already in financial trouble prior to the pandemic. But that meant thousands of local governments across America — unprepared for a health crisis of this magnitude — were also left holding the bag for revenue losses directly tied to the pandemic. Duckworth's office said the senator has repeatedly asked Treasury Secretary Steven Mnuchin to provide additional flexibility to small local governments, which she contends is allowed under the bill.
"In the midst of an economic collapse, the intent of the entire CARES Act is to provide flexible help to a wide range of Americans," Duckworth wrote in an April letter to Mnuchin. "To prevent the flexible use of these relief funds is a choice that is neither required nor intended by law."
Herrin faces a hole in excess of $300,000 in its roughly $10.8 million general fund budget. That loss, attributed to a decline in sales tax, motor fuel and gaming revenue, is directly tied to stay-at-home orders necessitated by the pandemic, Frattini said. His city is eligible for up to about $515,700 under the DCEO program set up to help local governments.
Marion expects to see a revenue shortfall of upwards of $500,000, assuming there's not another prolonged shutdown, said Cody Moake, Marion's chief of staff. Department of Revenue figures that Marion brought in more sales tax revenue between March and June of this year compared to last year, but the figures are misleading. In January, a 0.75% sales tax increase went into effect in exchange for a city property tax reduction. That means Marion did not bring in as much revenue as it anticipated.
The city is eligible for about $709,000 in pandemic-related reimbursements, but Moake said the city's early tally shows it will likely only be able to access about $60,000 of those funds. "Basically, that's all that we can get," he said. If Marion could access its full allotment, "we'd presumably be in pretty good shape," he said. Marion has had to furlough some employees and is reviewing other areas to make budget reductions.
In Southern Illinois, few towns have been hit as hard financially as Carbondale.
The city's sales tax revenue is down about $1 million between March and June of this year compared to the same period last year, Illinois Department of Revenue data show. Carbondale will absorb thousands of dollars in additional losses in hotel, gaming and motor fuel taxes.
Williams, the city manager, said that Carbondale planned for some of the blow as it was finalizing its fiscal year 2021 budget in March.
But he said city officials, at the time, were under the impression that the pandemic would taper off into August, with a full recovery by year's end.
"Unfortunately," he said, "that's not happening. At this point, our biggest concern is how long is this going to continue? Obviously, the longer it does the more financial impact it's going to have on the city and our local businesses." Under the reimbursement program, Carbondale is eligible for up to just more than $1 million — incidentally, about the same amount the city has lost in sales tax. But Williams said he projects only being able to draw down about 10% of that amount.
Negron said he believes that cities will be able to access a larger share than they might presume at this point. He said his department is working with cities to help them understand how to tailor their requests to realize the maximum benefit under the law.
The portal for cities to begin submitting claims only opened Wednesday; Negron attributed delays to the lengthy negotiations with the Illinois Municipal League. But now that the process is in place, "people will start to see those dollars moving," he said. In an interview with The Southern on Thursday, he suggested that local officials trying to navigate the program reach out to DCEO. "There's been a lot of debate and discussion before the program was up and running. It's now up and running. So, work with us, complete the various steps that we've laid out, start filing for reimbursements, and if you have questions, reach out to us," he said.
Despite popular belief among some local officials, Negron said the state can't keep the money to plug its own budget hole. "We want these dollars to be completely used up by the local governments," he said. "That's what the appropriation is there for. It's not like we can suddenly move it to something else."
Project Human X brings art to Carbondale community
Project Human X brings art to Carbondale community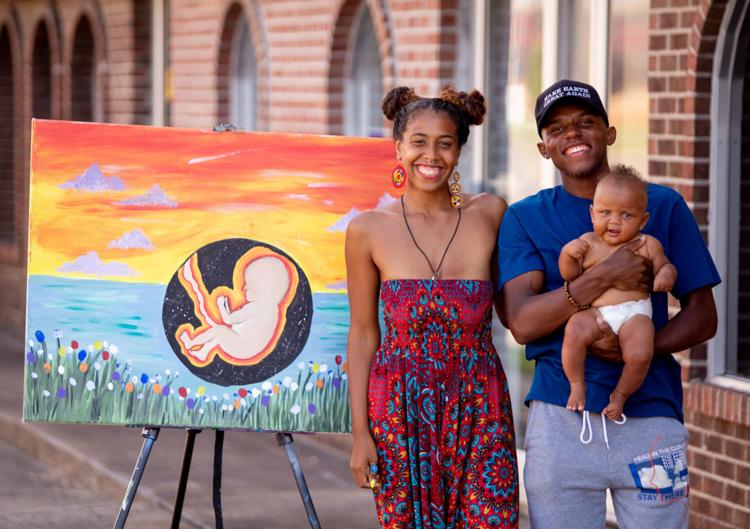 Project Human X brings art to Carbondale community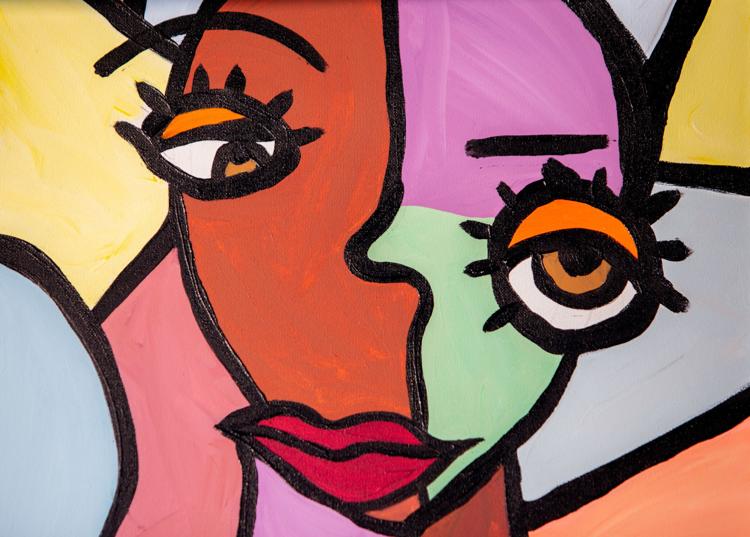 Project Human X brings art to Carbondale community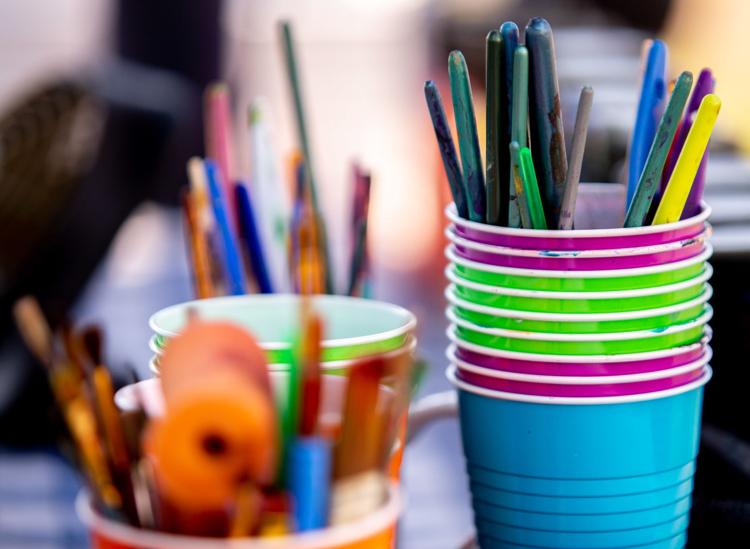 Project Human X brings art to Carbondale community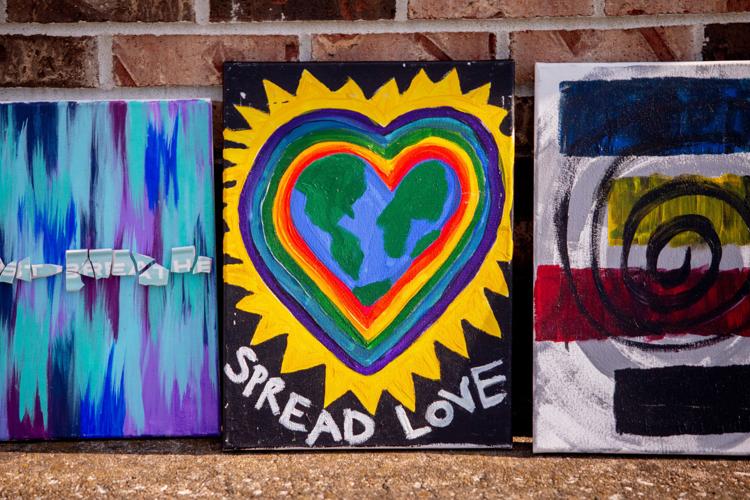 Project Human X brings art to Carbondale community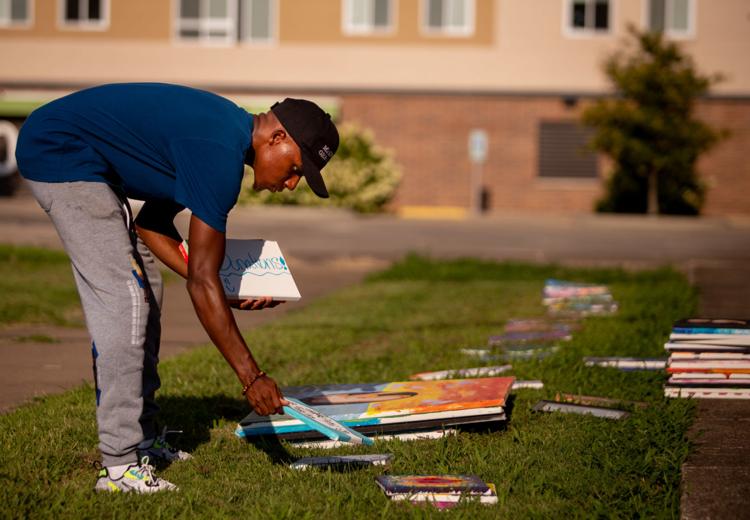 Project Human X brings art to Carbondale community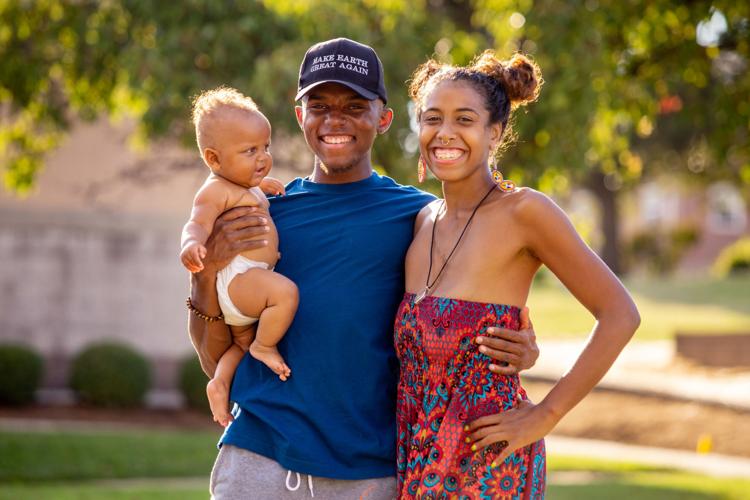 Project Human X brings art to Carbondale community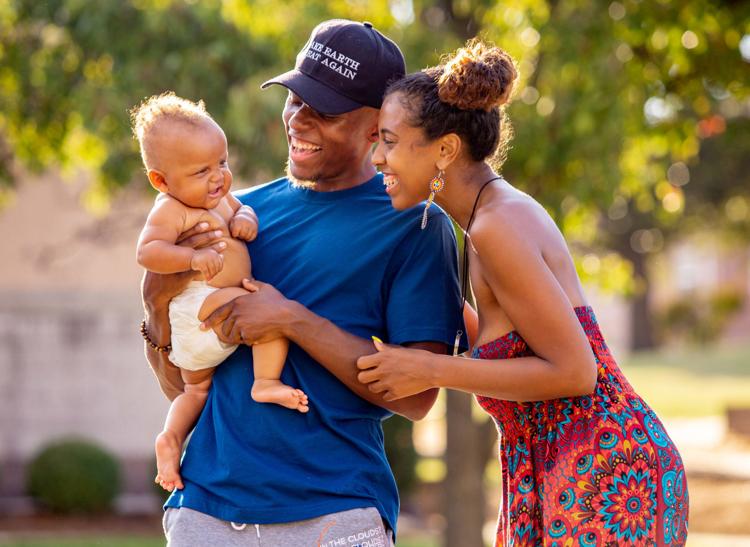 Project Human X brings art to Carbondale community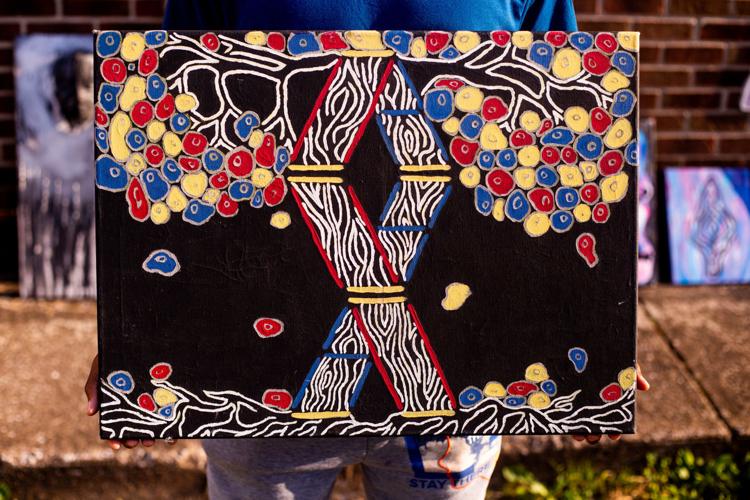 Project Human X brings art to Carbondale community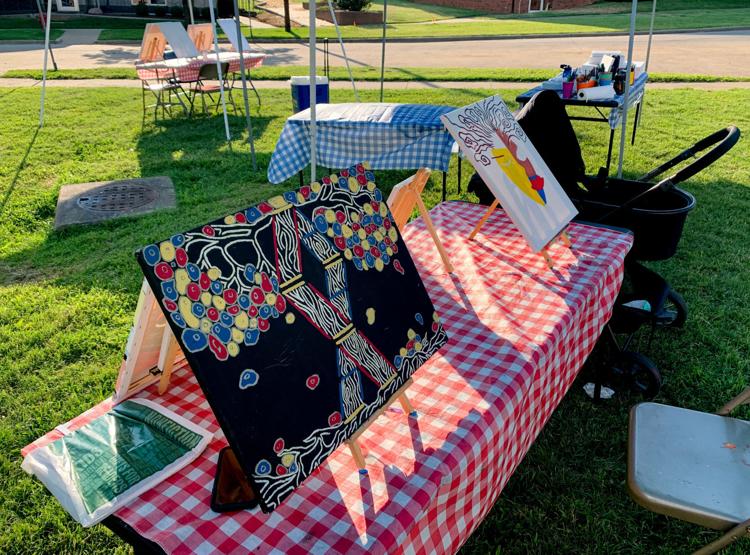 Project Human X brings art to Carbondale community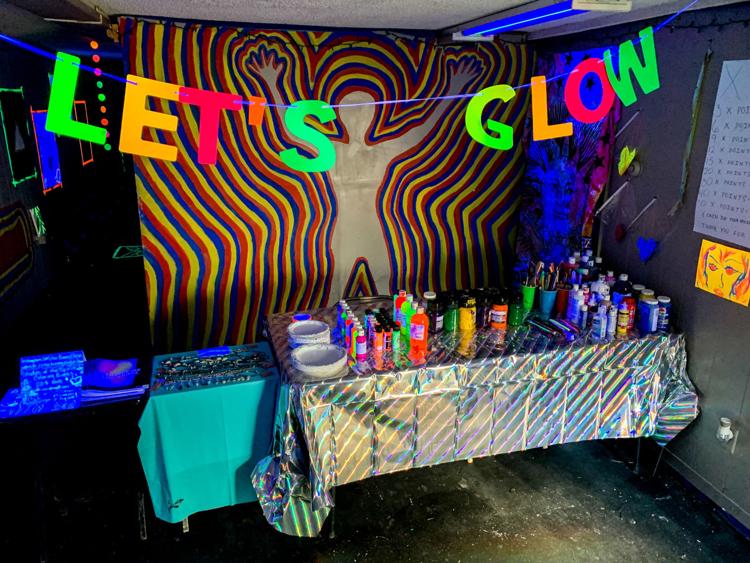 Project Human X brings art to Carbondale community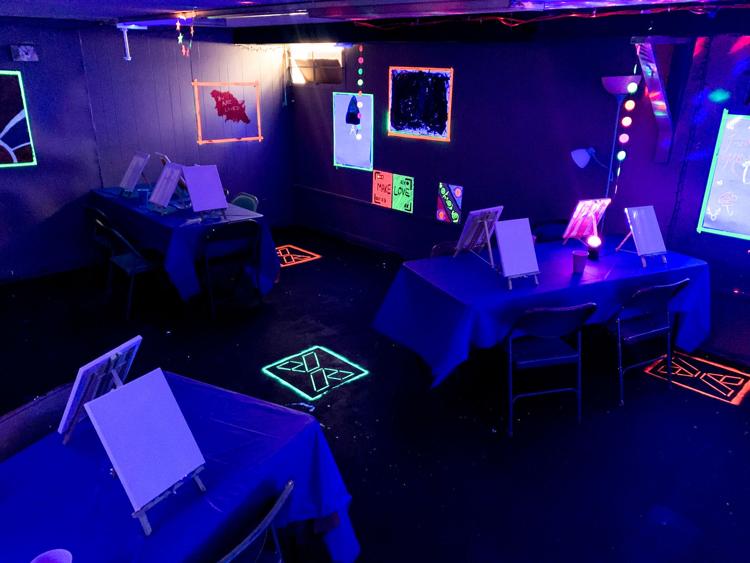 618-351-5079
On Twitter: @MollyParkerSI ​
Concerned about COVID-19?
Sign up now to get the most recent coronavirus headlines and other important local and national news sent to your email inbox daily.