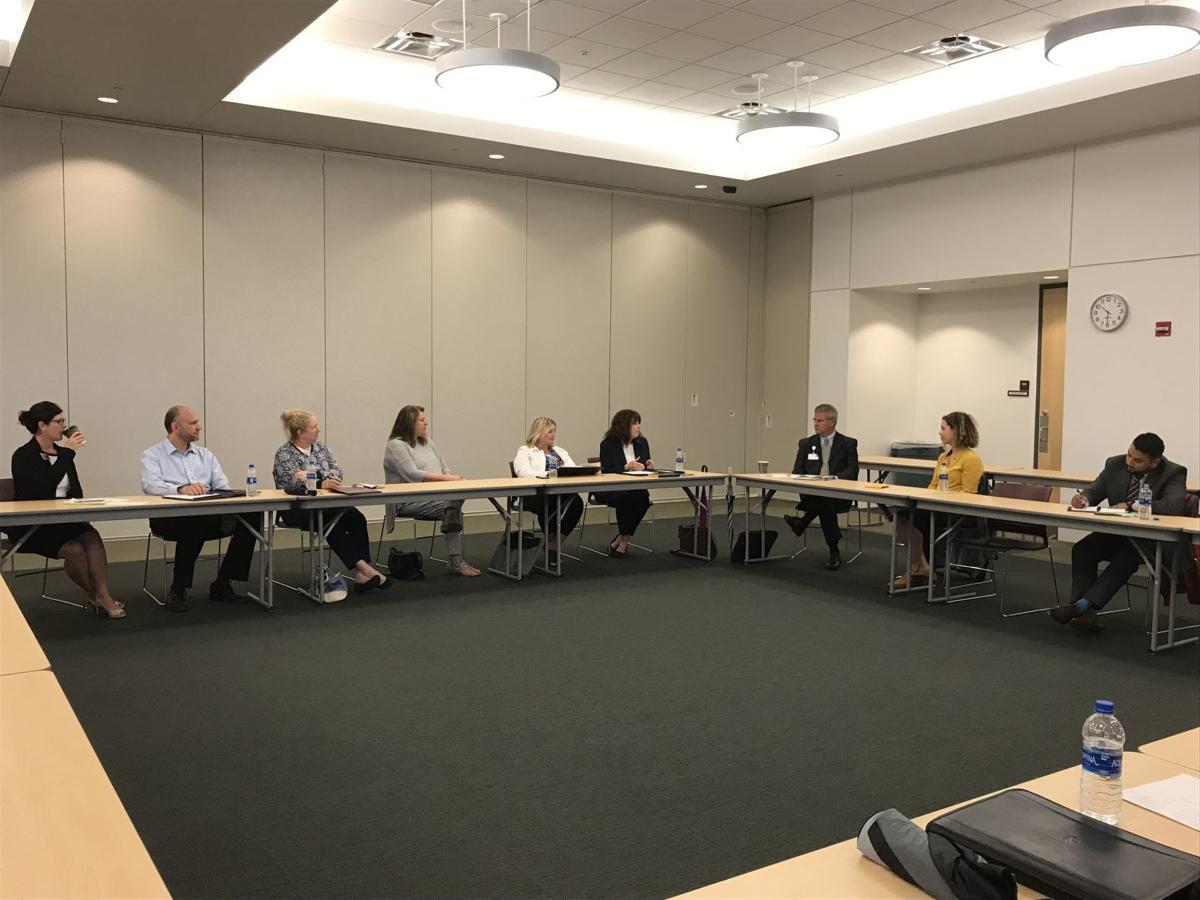 CARBONDALE — Gov. J.B. Pritzker's economic development chief met with Southern Illinois officials on Monday to gather input on how the state can help them grow.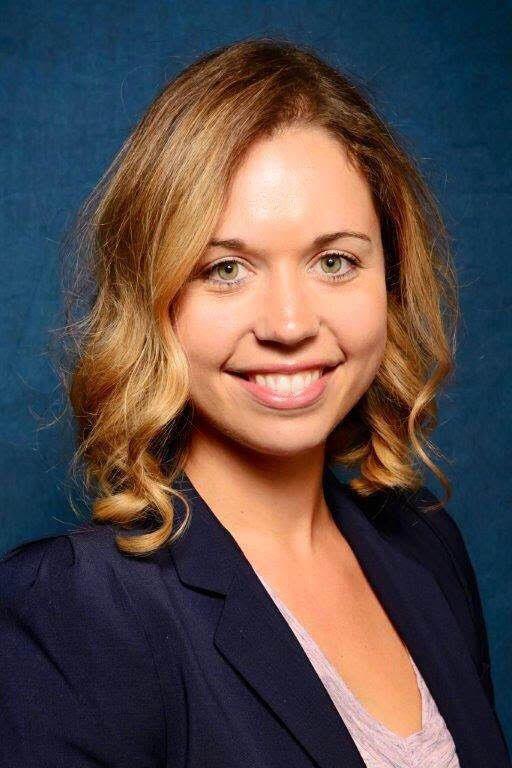 Erin Guthrie was named acting director of the Illinois Department of Commerce & Economic Opportunity six months ago, but is expected to remain in the role and receive the title officially.
During her visit to Carbondale on Monday, she talked with local media, toured Southern Illinois University Carbondale's Transportation Education Center, and hosted a roundtable with area business and community leaders.
"I think that's been the most valuable thing so far in this role, is actually talking with people locally," she said. "There are a lot of great initiatives that are happening at a local level. And I love to hear about those, because what we want to do is scale those to the rest of the state."
On what marked her first visit to Carbondale, The Southern Illinoisan asked her six questions about the path that led her to this job, her goals for the office, and the administration's plan to boost this region's economy.
The questions and responses have been lightly edited for clarity and brevity.
1. Tell us about yourself. Where are you from? What did you do before coming to DCEO, and what attracted you to this position?
I am originally from the West Coast. I grew up in the Seattle area and in the Bay Area of northern California. I came out here to go to grad school, where I met my husband, who was born and raised in Illinois. He grew up on the south side of Chicago. So we started our family here. We live in Chicago now.
From a career perspective, my background is in tech, and I've primarily been at tech companies. I also spent a little bit of time doing tech consulting at McKinsey (McKinsey & Company, a management consulting firm based in Chicago). And most recently I was at Uber. I was the Midwest regional general manager, overseeing operations in 11 states.
The reason I came to this job is I really loved working with state and local governments to help businesses run, and that's what I was doing at Uber. And I was really excited about the governor's vision for creating a place that people love working and doing business and living.
2. How long have you been in this role, and what are your goals in touring the state and visiting with local community leaders like those in Carbondale?
I've been in this role six months. I have been touring the state trying to understand what's happening locally, because I think economic development is really a local effort. Even if you have a budget at the state level or federal level, it's all about understanding what local needs are.
So I've been doing that. Every region has different needs. But there are some themes that are cross-cutting or at a statewide level. So that's what we're working on now is distilling those themes into a five-year strategy.
For instance, companies are already looking around the corner for the next wave of talent. A really good example that many people can connect with is that manufacturing is becoming more and more automated. But that doesn't mean there are fewer jobs. It just means the jobs have more skills to them. So there's a high demand for workers with more skills, but the workers don't have those skills. So we're looking at how do we match people with their needs?
3. What are three of your main priorities for DCEO under your leadership?
You have free articles remaining.
I think the No. 1 thing is to market the state. The governor, in his campaign, said he wanted to be the chief marketing officer. He still does. Illinois has a ton to offer in tourism, and industry and the talented workers that we have, as well as our Midwest values. So just getting out the gate with a great story and telling the untold stories of Illinois.
The second is creating an environment in the state that is friendly to workers and businesses alike. 
I think the third thing is creating a climate, whether its legislatively or policy-wise, that really shows that we have those balanced needs in mind of workers and businesses, to make sure we're creating something friendly for businesses, workers and taxpayers to operate in.
4. What do you think could help the economy of Southern Illinois?
From an industry perspective, I think it's doubling down the way we're investing in the industries that are right here in the southern part of the state. That includes agribusiness and agriculture and also energy. So thinking about as energy sources are shifting, how do we help workers get trained for the energy jobs of the future.
For agribusiness, looking at things we can do to help farmers innovate in what they are doing. That could mean helping lower the cost of planting through an innovation voucher that helps invest in technology, or doing crop insurance to help them prepare for changes in the climate or changes in other factors, such as trade issues going on.
So really understanding what the local economies are and strengthening those. On community development, we've worked with the governor's office and all the deputy governors are really excited about thinking about the question: How do we make communities that people want to stay and live?
5. What strategies are being considered by the administration that might specifically address economic and population decline in rural Illinois communities, particularly those in the lower seven counties of the state? 
It is going to be a priority. For example, just with broadband alone, we have a working group with agriculture, my department, the IT department and several others coming together to make sure we're looking across government collaboratively, at what can we do rurally to make sure we're addressing those needs.
And how is broadband being developed for the unserved and underserved communities here. I think also with things like Opportunity Zones and Enterprise Zones, we're really trying to make sure we're getting those things well invested in.
We're exploring a couple of different models to invest even more in Opportunity Zones here in the state. So there are a lot of programs where I don't think we've unlocked the value we could have. 
6. Do you see your office playing a specialized role in Southern Illinois' majority African-American communities that have disproportionately suffered from decades of disinvestment and historical racism, such as Cairo and East St. Louis?
I think the state in general, not just our department, needs to look comprehensively at the whole person, and the whole community. So you mention affordable housing, what do you see when you drive down the street? Is it blighted housing, blighted 'Main Streets'? The lieutenant governor is traveling the state, and she has the Main Streets portfolio under her umbrella and she's really passionate about revitalizing Main Streets and building communities that people can be proud of.
One of the main roles of government, I think, is to focus on the people who may not have been invested in in the past. So a lot of people think Department of Commerce, your main role is helping big business come to the state. Well, that may be the tip of the iceberg.
What we really need to do is look at all these workers and communities that have been left behind. Whether that's training programs for people to get back on their feet, helping small business owners open storefronts in their own communities, bringing vocational centers there. Then, as we do that, saying ''Hey, businesses, we'd love for you to come to the table and invest in our communities.'
Editor's note: The story and headline have been corrected to fix a numbering problem. The Q&A included six questions, not five as it previously stated. 
618-351-5079
On Twitter: @MollyParkerSI ​
Get Government & Politics updates in your inbox!
Stay up-to-date on the latest in local and national government and political topics with our newsletter.