HARRISBURG — The Harrisburg City Council on Tuesday will consider a proposal that would extend city permission to retail establishments to open to in-store customers. Doing so would be in direct opposition to the stay-at-home order that Gov. J.B. Pritzker extended to May 30.
"That's a pretty bold statement, isn't it," said Harrisburg Mayor John McPeek, who called for the meeting.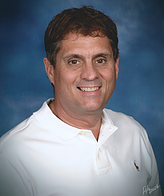 McPeek said he's only interested in defying the order if the entire City Council is on board.
The Harrisburg mayor, who also runs the Mackie's Pizza in Marion, faulted Pritzker for not taking a more regionalized approach in the extension of his stay-at-home order announced Thursday, as also called for by several downstate Republican lawmakers. "We have businesses that are hurting," he said. Saline County has only confirmed three cases to date, and McPeek said that those who had the virus in Harrisburg have recovered and been released to resume their normal activities. 
Asked about McPeek's proposal during Friday's televised news conference, Pritzker said that it would be a violation of the order, and that he has "enforcement mechanisms available to me." "But I would look forward to not having to do that," he said. He did not elaborate on the enforcement mechanisms to which he referred. His office also did not respond to an email seeking clarification as of press time.
Pritzker stressed Friday that he also is eager to fire up the economy again and get back to normal, but said he's acting based on the data and advice from medical professionals and scientists.
McPeek said he's taking a stand for people like Kim Gibbs, the owner of the Mancave Barber Shop on Cherry Street, and numerous other small business owners who have reached out to him in recent days. Gibbs said she's having trouble paying rent for her home and business, and hasn't been able to access unemployment because of the state's delays in processing it for those who are self-employed.
She has applied for a federal paycheck protection loan. But as the sole employee of her business, she said she wasn't applicable for much. She isn't sure it's to her advantage to take it because of the restrictions on use of the money and repayment.
"Everything they've promised to us — all of the unemployment, the grant money from the stimulus — none of that came through," she said. "I'm a single mom of two and I haven't received anything they've promised."
Gibbs said she's blown through her personal savings to keep the lights on at home and her business, and keep her family fed. She has spent hours on the phone with the Illinois Department of Employment Security to file and track her unemployment claim. She was told it would be at least mid-May before she receives any money. "It's really depressing," she said.
Before she was ordered to close, Gibbs said she was using masks and gloves and thoroughly cleaning between customers. When the stay-at-home order was implemented March 20, Gibbs said she understood why it was necessary, and had no problem with doing her part to slow the spread of the virus. But as the weeks have ticked by with Saline County reporting so few cases, Gibbs said she believes that there should be some small steps taken to allow businesses like hers to reopen in a modified fashion, such as allowing only one customer into the shop at a time.
Gibbs said that if the City Council votes to go against the governor's order, she would be comfortable opening.
McPeek said his proposal is to implement a "Phase 1" plan within his city's limits that would allow retailers to open, such as clothing and jewelry stores, as well as beauty salons and barber shops, beginning May 1. McPeek said he doesn't understand why people can buy clothes and shoes at Walmart, but not at Maurices or the Shoe Dept. He said that the city would place restrictions on retailers, including limiting the number of people who can be in a store at one time. Restaurants and bars would not be included in the initial plan, he said.
State Sen. Dale Fowler, R-Harrisburg, and a former mayor of the town, said that he supports a regionalized approach to reopening the economy, but only where it can be done safely. He said he hopes the governor will engage with Southern Illinois lawmakers moving into the weeks ahead to determine if it might be possible for some areas. Fowler said his advice to Harrisburg city leaders is that they carefully review all of the potential consequences of such a plan. That includes health risks, but also the potential financial and legal exposure the city and businesses may face, he said.
Fowler said he is appreciative that the governor has made some concessions in his extended order that goes into effect May 1, especially where it concerns opening state parks and golf courses. Retailers will also have the ability to sell items online or over the phone and allow for curbside pickup.
But the order would not allow customers to shop inside stores, and McPeek said he believes the governor should allow those places to open. He said that in his community, the stores aren't typically packed even in normal times, and said it would be feasible for store employees to limit how many customers are inside at once. McPeek said he is researching what sanctions the city or businesses could face if they defy the order. For instance, hair stylists and barbers are licensed by the state. Could their professional licensure be at risk? 
McPeek isn't the only Southern Illinois politician pushing back against the governor. Several lawmakers are requesting that he further loosen some of the restrictions for rural areas that have not been as hard-hit, or consider doing so some time in May.
One central Illinois lawmaker, Rep. Darren Bailey, R-Xenia, went so far as to file a lawsuit against Pritzker on Thursday, saying his stay-at-home order extension exceeded his authority and violates citizens' civil rights.
The governor had terse words Friday when asked about the lawsuit.
"Frankly, I think that a lawsuit about whether or not this is an emergency is a political maneuver at a time when we probably shouldn't be dealing with politics," he said, "but rather simply addressing the emergency that no matter what political party you belong to that you're subject to."
He was also asked by a reporter to respond to the fact that the Douglas County Sheriff said he did not plan to enforce the order in his county. "The sheriff is going to let people get sick and end up in hospital in ICUs and on ventilators," Pritzker said. "I feel badly for the people of that county, this is a worldwide and very virulent virus." The sheriff, Joshua Blackwell, informed lawmakers in an email Thursday of his intentions not to enforce it, according to a news article published by The Center Square.
In Southern Illinois, Energy Police Chief Shawn Ladd and Jefferson County Sheriff Jeff Bullard made similar public declarations on Friday, both claiming that they believe the orders are unconstitutional. Ladd said he believes in the rule of law and order and its obligation to protect the peace, and the lives of people and property, but said officers are also "honor bound to protect the people we serve from tyranny and government overreach in pursuit of these goals." 
Bullard said that he believes the health guidance is important, but said it's important to respect the opinions of others. He said that if a person or private business believes they should follow the public health order because they believe that's what's best for them, that should be respected. 
"On the flip side, if someone who poses no imminent threat to anyone and they choose to exercise their freedom of choice to only follow some or none of the public health order, that should also be respected," he said in a roughly nine-minute Facebook video post. "Remember, if you harass someone because they don't share your belief system, that is a crime, and that's something my office will respond to." 
Citing scripture, Bullard said that if people choose not to follow the order and catch the disease "it is a result of them ignoring the direction of government put in place by our heavenly Father." But he said that next to God's word, federal and state constitutions are the ultimate government authority, which he feels means that government officials have the right to provide health guidance but not "take away our freedom to choose for ourselves how we handle this epidemic." 
To date there have been 80 lab-confirmed positive cases of COVID-19 in Jefferson County. Five of these individuals have died from coronavirus or its complications. Nine of the positive cases have now been released from isolation, the Jefferson County Health Department reported Saturday. The vast majority of these cases involve a single long-term care facility in Mount Vernon. A representative of GreenTree at Mt. Vernon said it has been following all of the recommended guidelines of health officials, and restricted visitation weeks ago.  
Perry County Sheriff Steve Bareis has also said recently that he does not intend to enforce the order in his jurisdiction. 
Though rural areas of Illinois have not seen as many cases as their urban counterparts, health officials and others have also expressed concern with the fact that the region has fewer hospital beds to care for people if there were to be a large outbreak.
McPeek said he has spoken to officials at Harrisburg Medical Center about his proposal, and plans to continue engaging the hospital. He said that those officials informed him that the hospital does not have any patients with COVID-19 at this time. The hospital is also hurting financially, because it hasn't been able to perform elective surgeries, he said. Though, Pritzker's modified order does loosen this restriction.
Jennifer Vinyard, director of marketing for the Harrisburg Medical Center, said the hospital was not familiar enough with McPeek's plan to offer comment on it. She said the hospital will provide more information to the public about its own plans concerning elective surgeries upon receiving detailed guidance from the Illinois Department of Public Health, which is expected soon. "We encourage people to continue the social distancing and to follow the guidelines that government authorities have set in place," she said.
The meeting is set for 8 a.m. Tuesday at Harrisburg City Hall. 
Empty classrooms, churches, bars and stores: Southern Illinois COVID-19 impact, in photos
CCHS Cap and Gown Pickup
CCHS Cap and Gown Pickup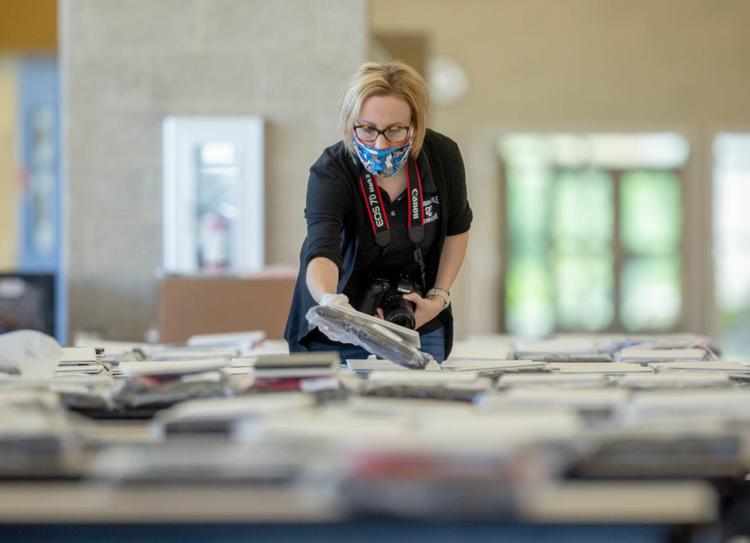 CCHS Cap and Gown Pickup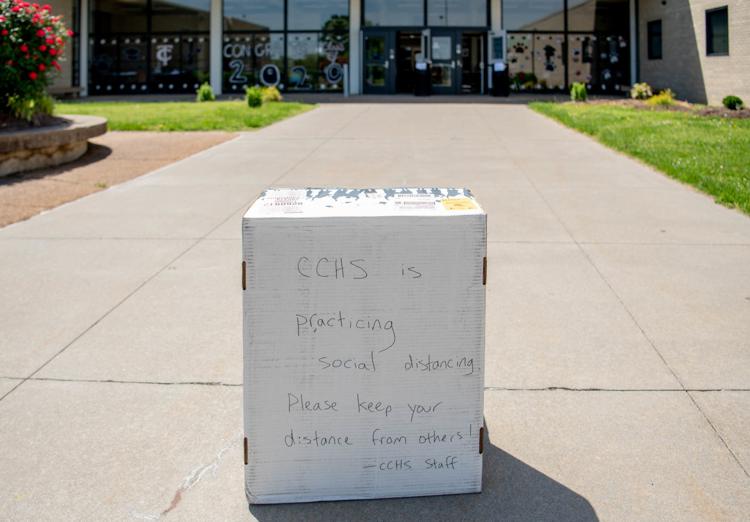 CCHS Cap and Gown Pickup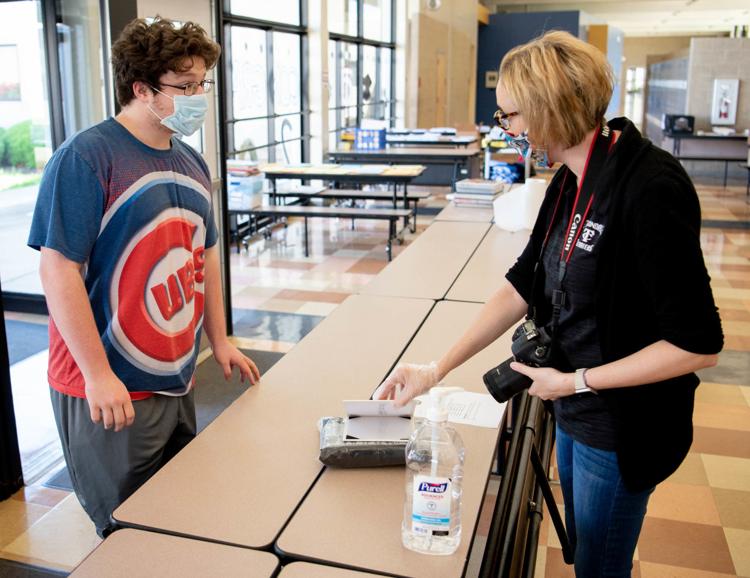 CCHS Cap and Gown Pickup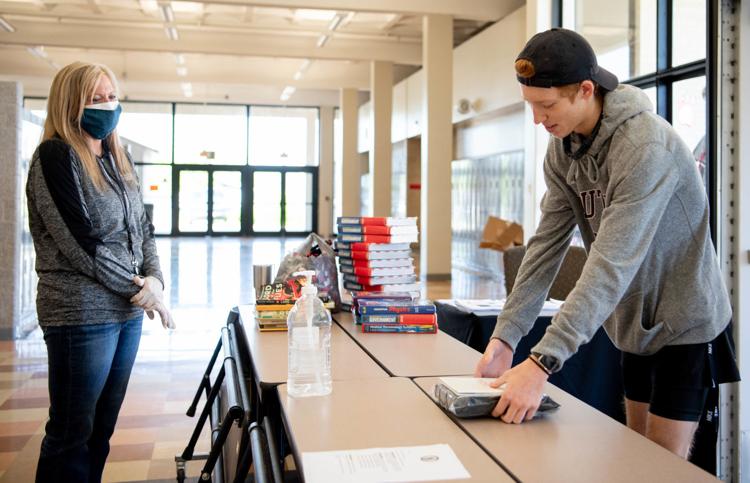 CCHS Cap and Gown Pickup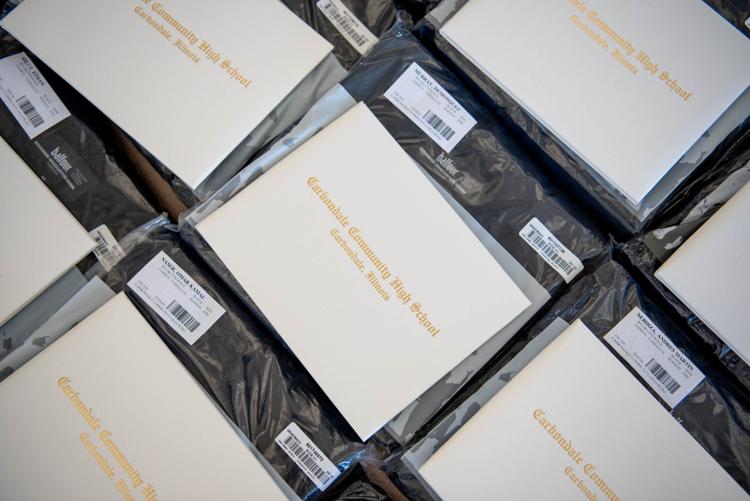 Holy Week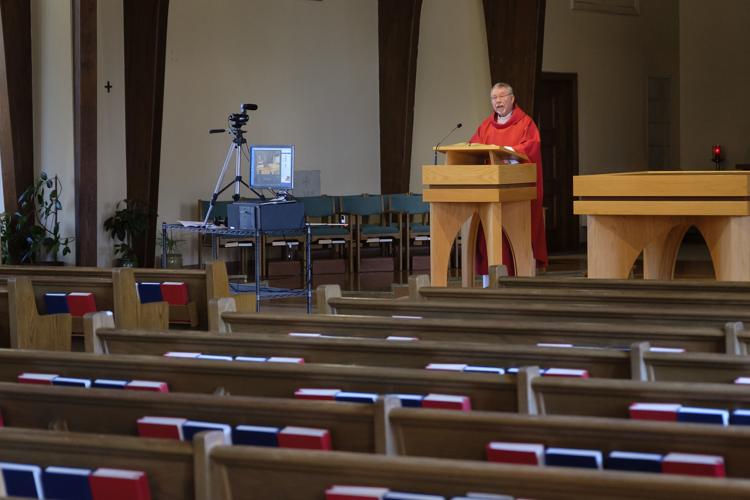 Holy Week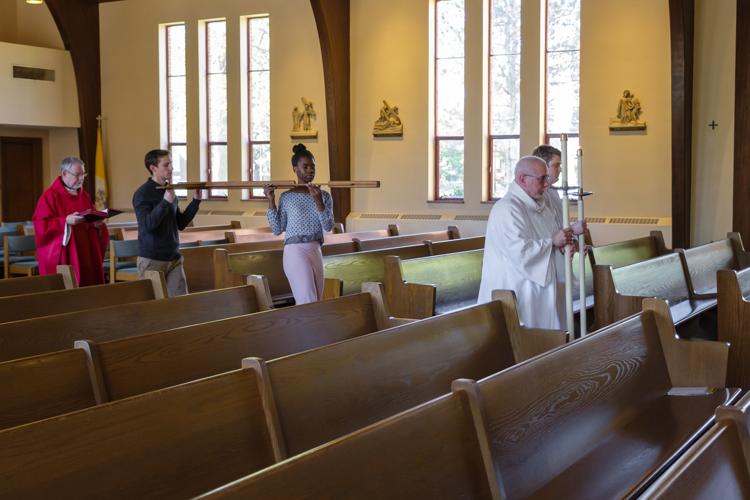 Holy Week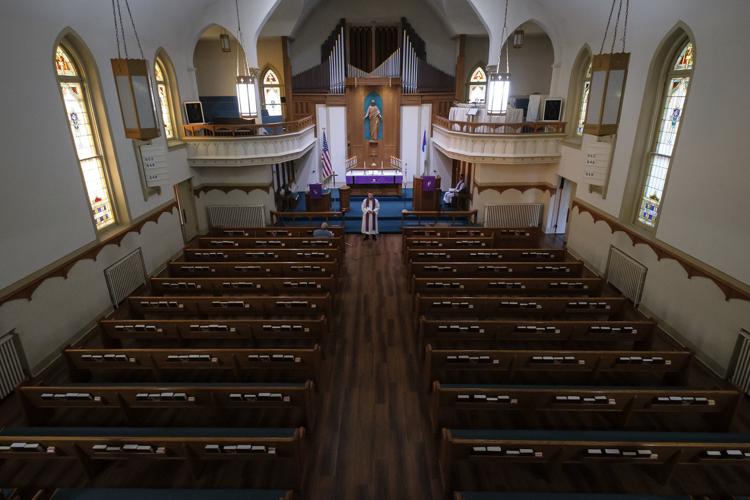 Holy Week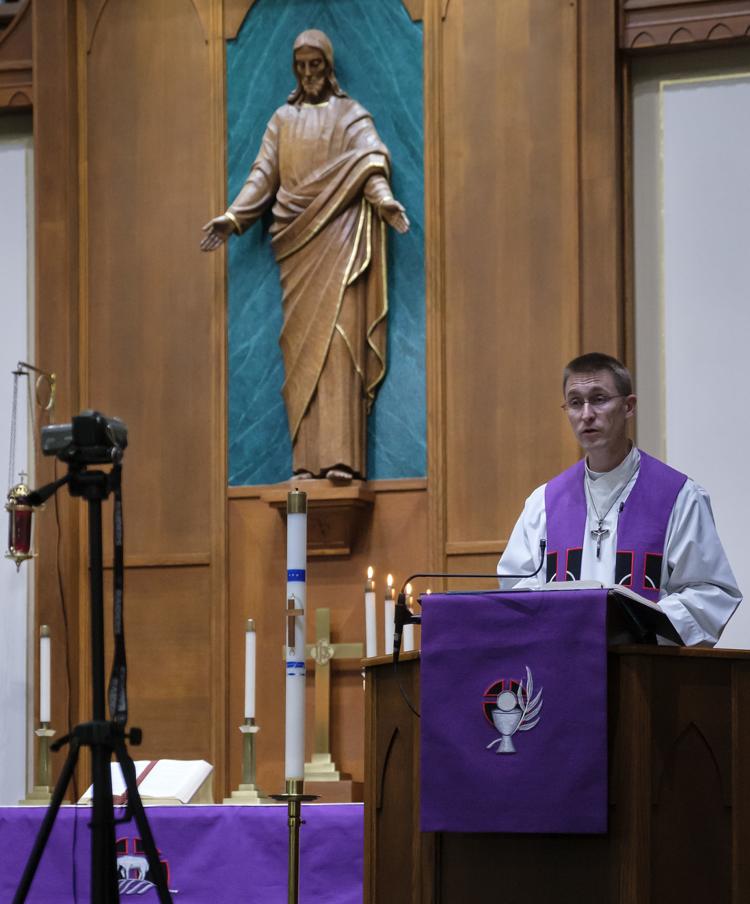 PPE litter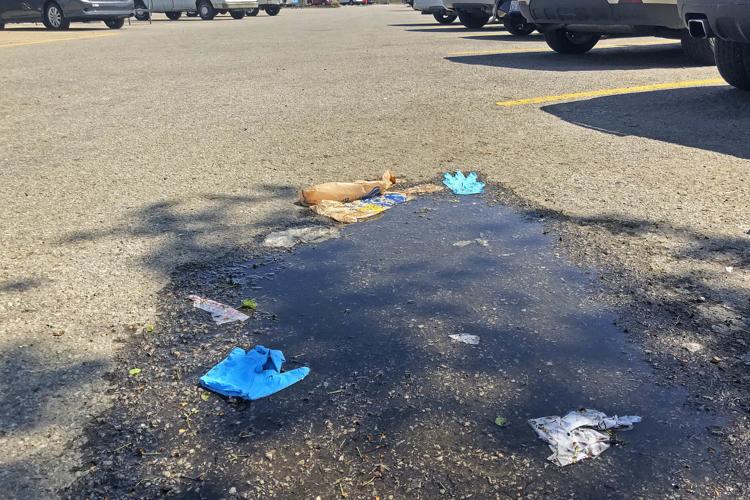 PPE litter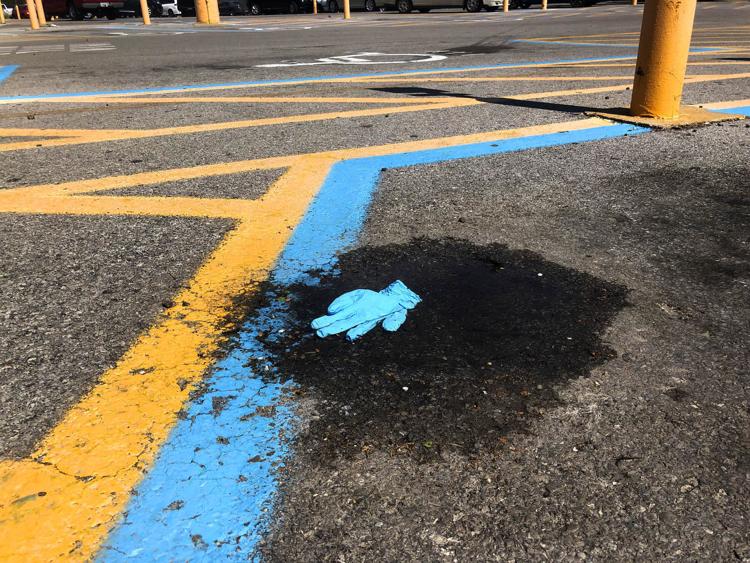 Searching for closure: SIU Carbondale graduating students grapple adapting to COVID-19 challenges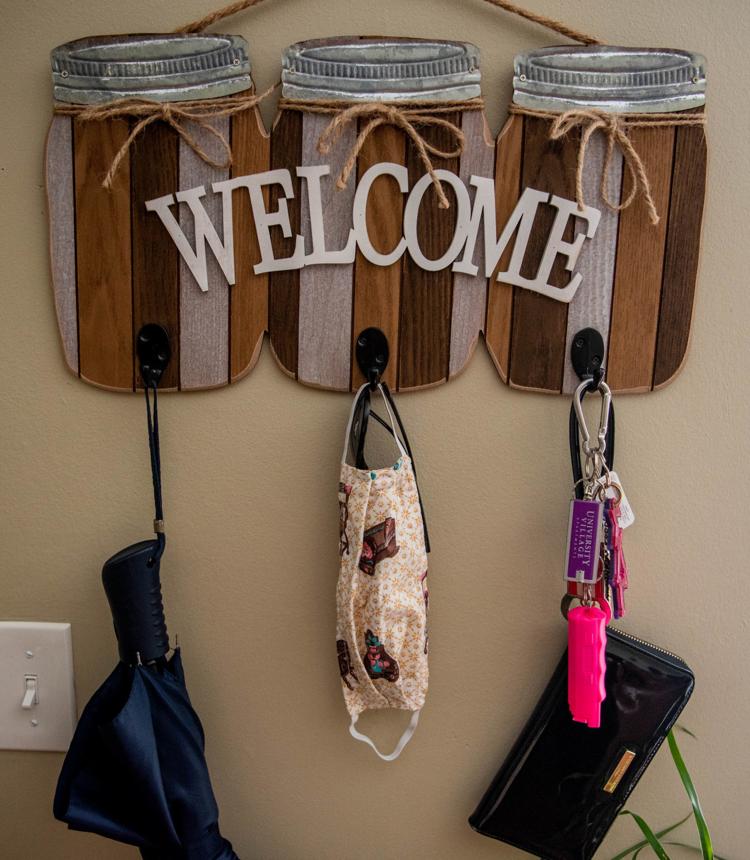 Meals to-go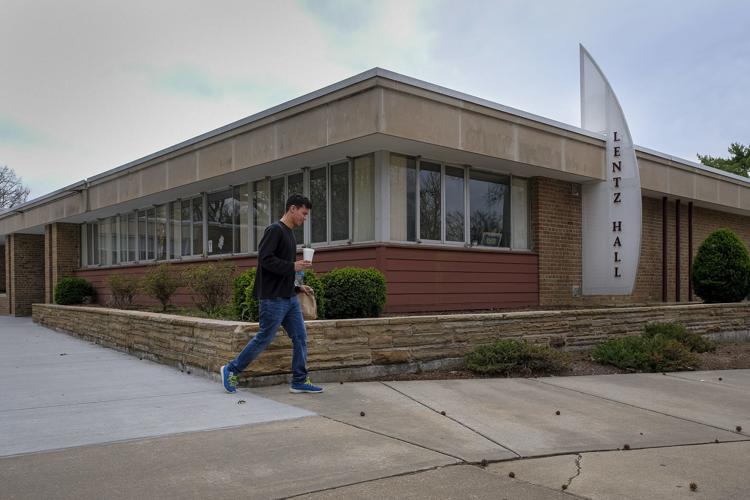 Testing
School's out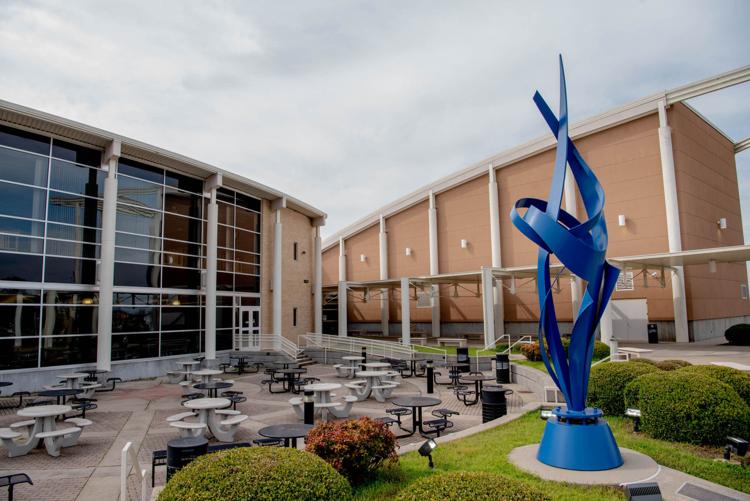 Closed for now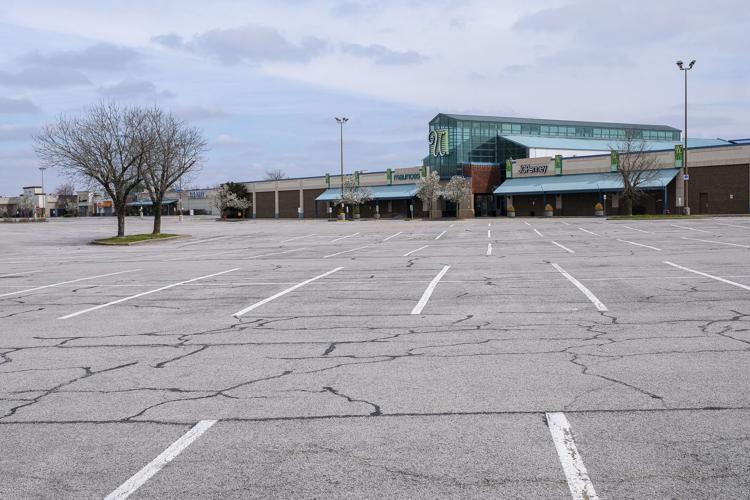 Carbondale bar community unsure of future amidst COVID-19 outbreak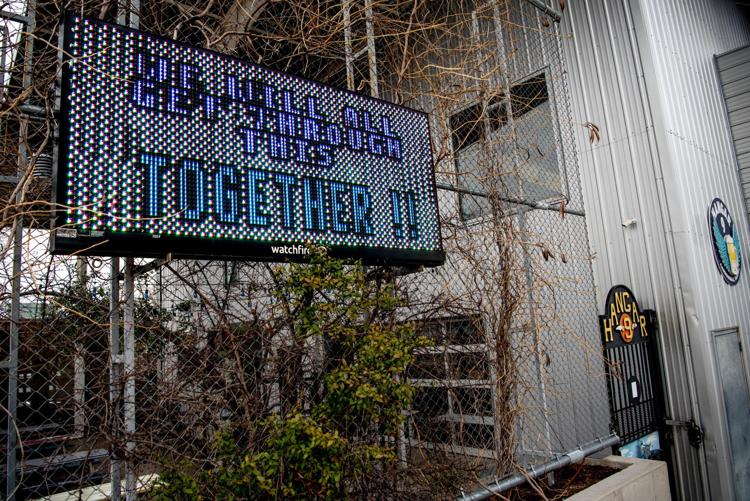 Carbondale bar community unsure of future amidst COVID-19 outbreak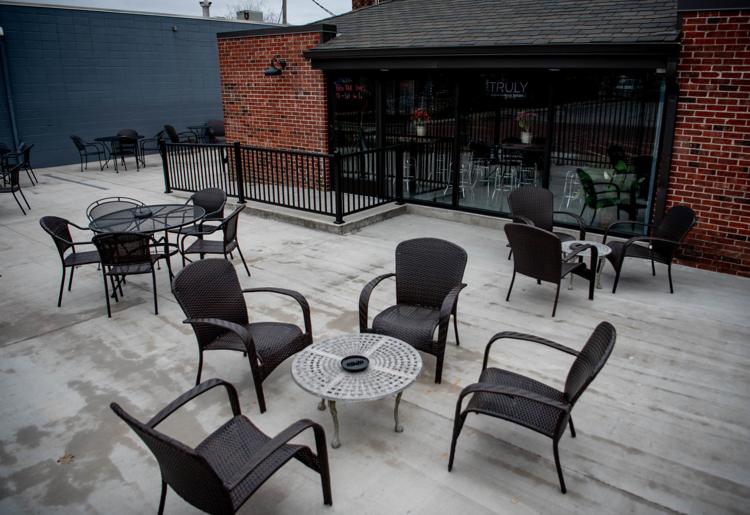 Carbondale bar community unsure of future amidst COVID-19 outbreak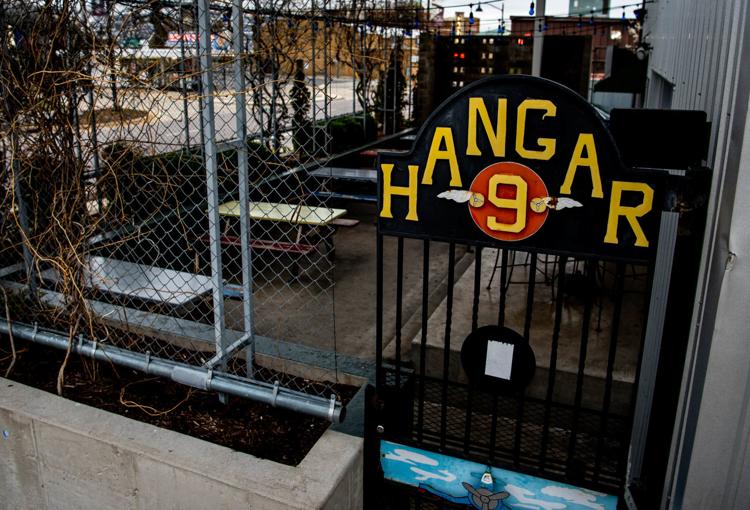 Carbondale bar community unsure of future amidst COVID-19 outbreak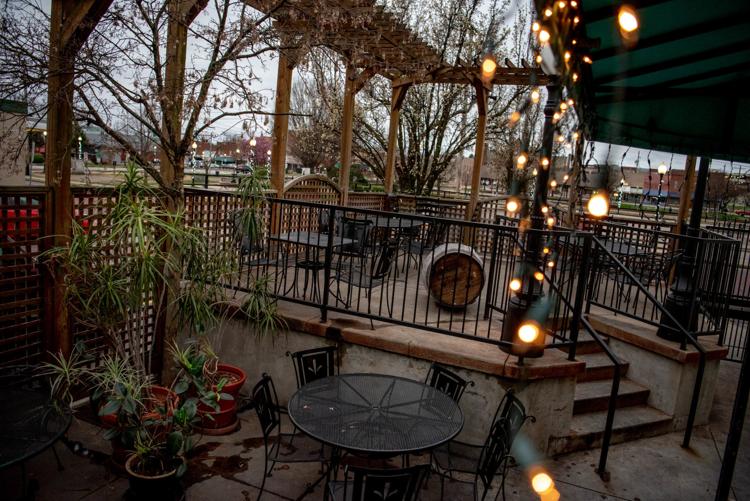 Carbondale bar community unsure of future amidst COVID-19 outbreak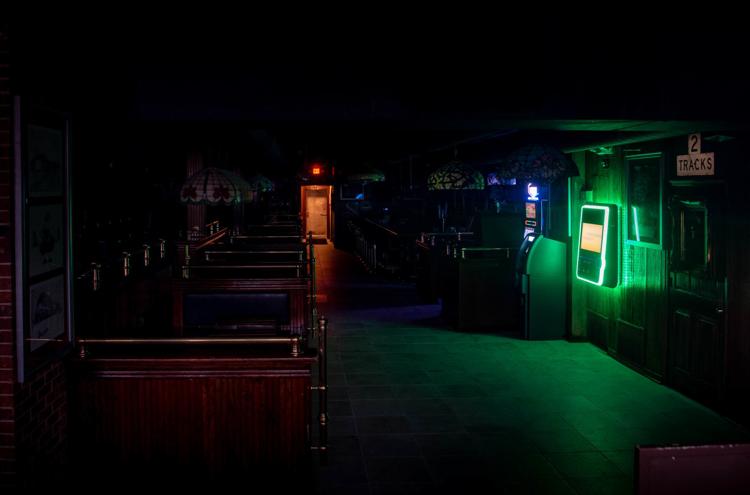 Carbondale bar community unsure of future amidst COVID-19 outbreak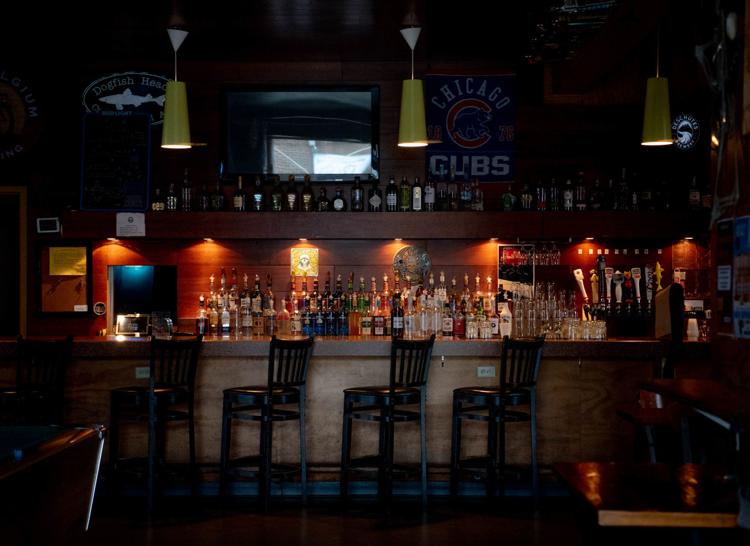 School's out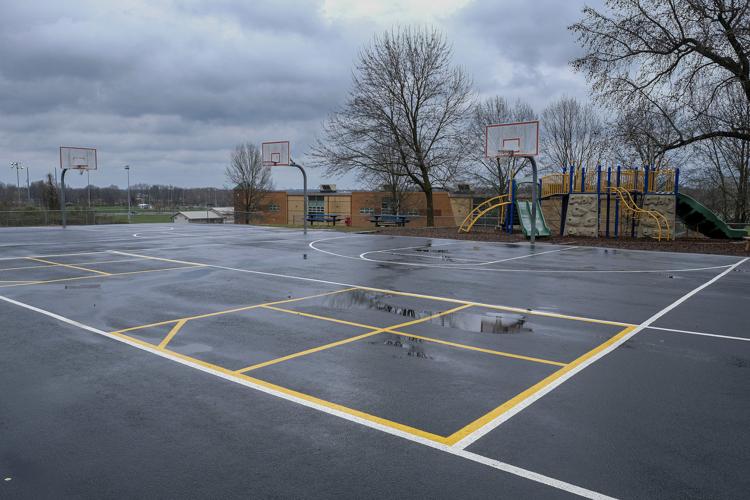 School's out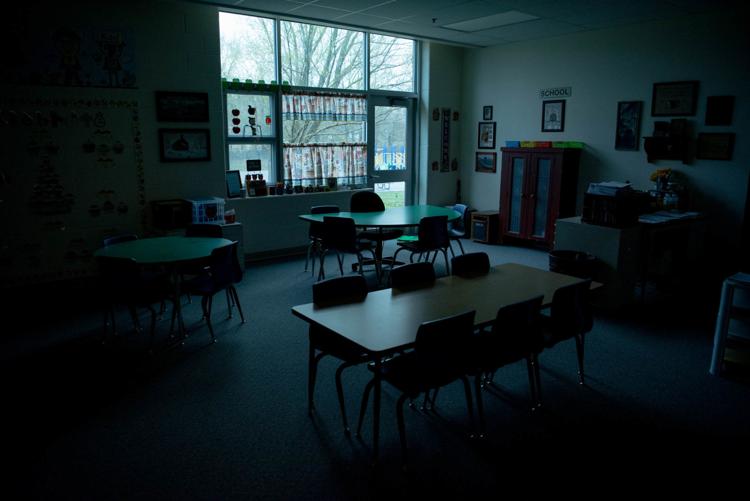 Food to-go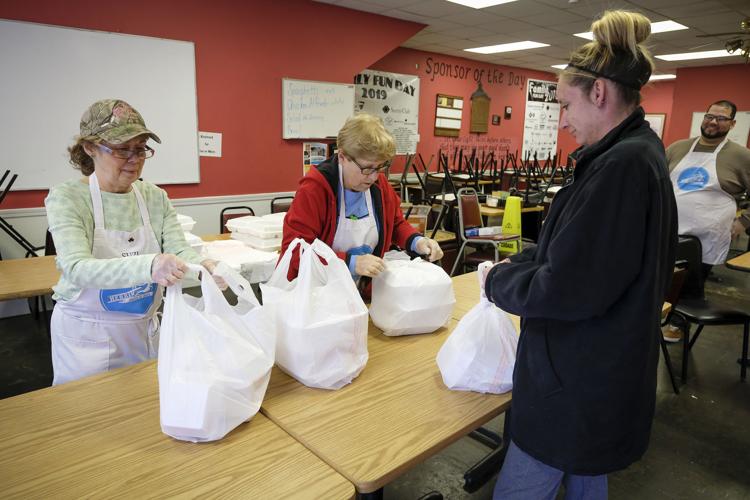 IDNR closes state sites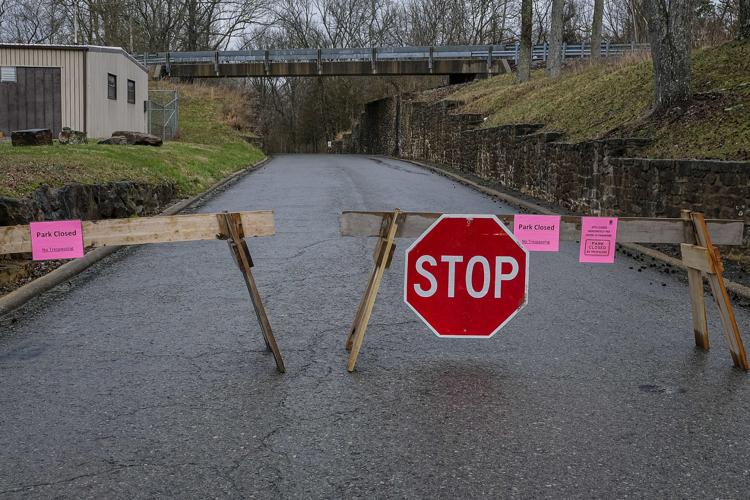 Faith communities adapt weekly worship to coronavirus pandemic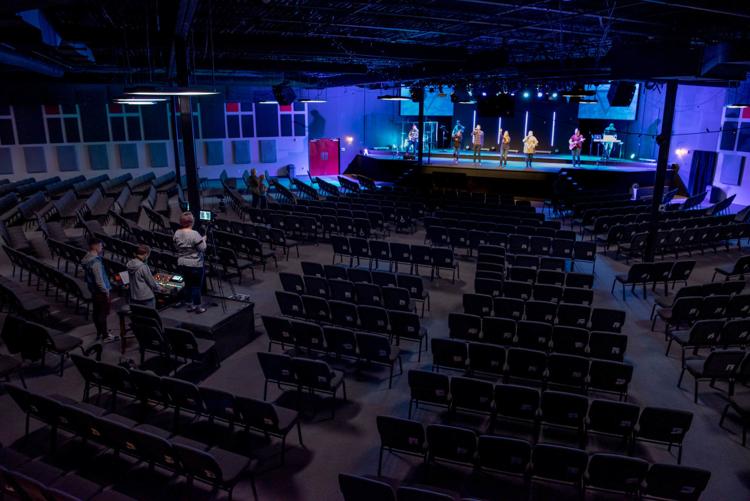 Faith communities adapt weekly worship to coronavirus pandemic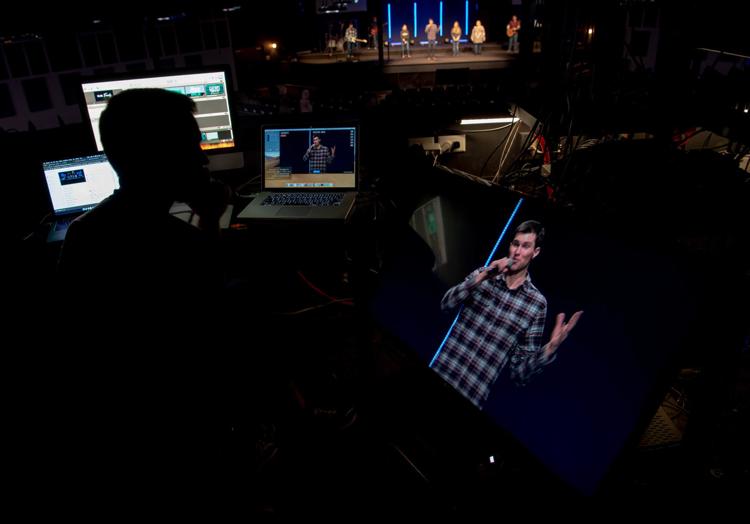 Faith communities adapt weekly worship to coronavirus pandemic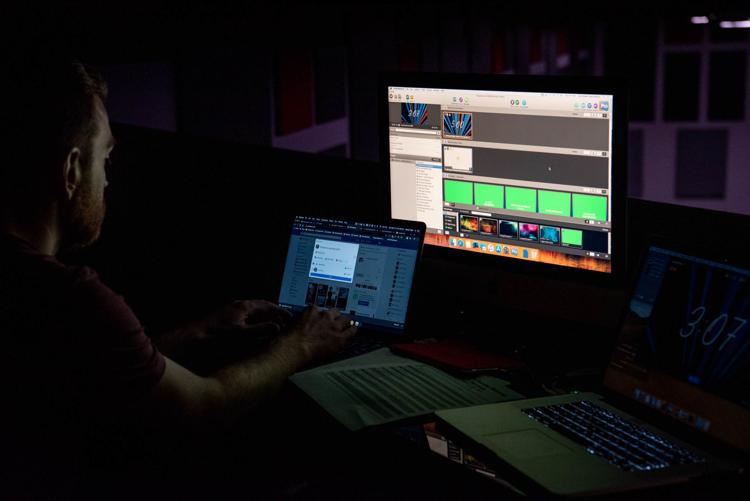 Faith communities adapt weekly worship to coronavirus pandemic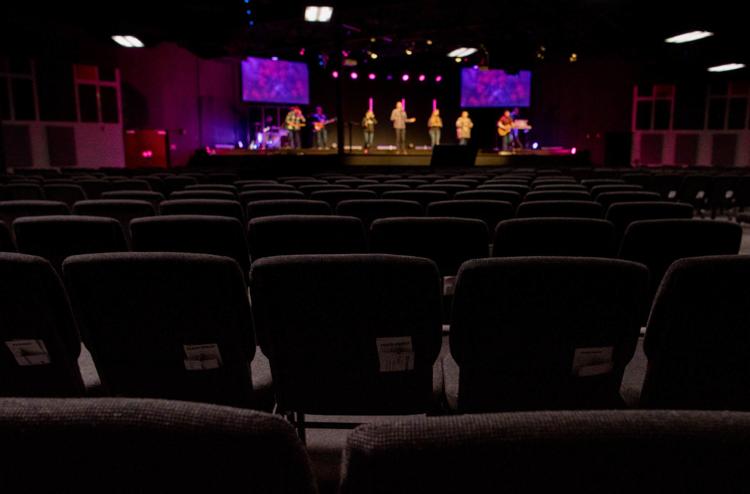 Faith communities adapt weekly worship to coronavirus pandemic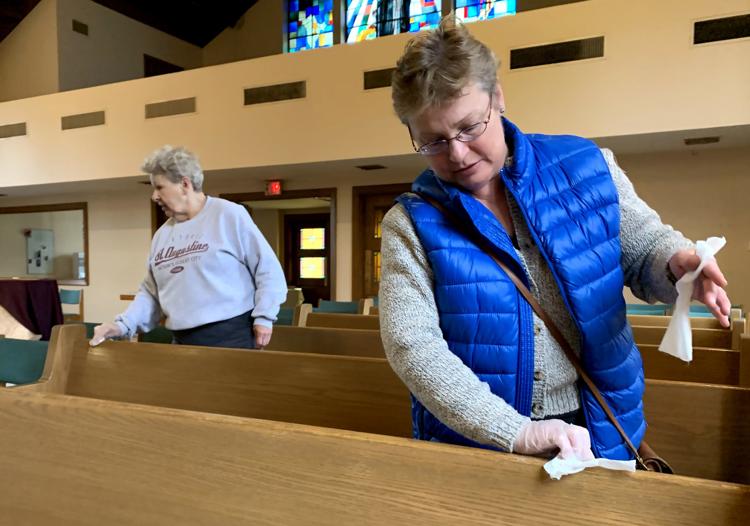 Virus shows its impact in Southern Illinois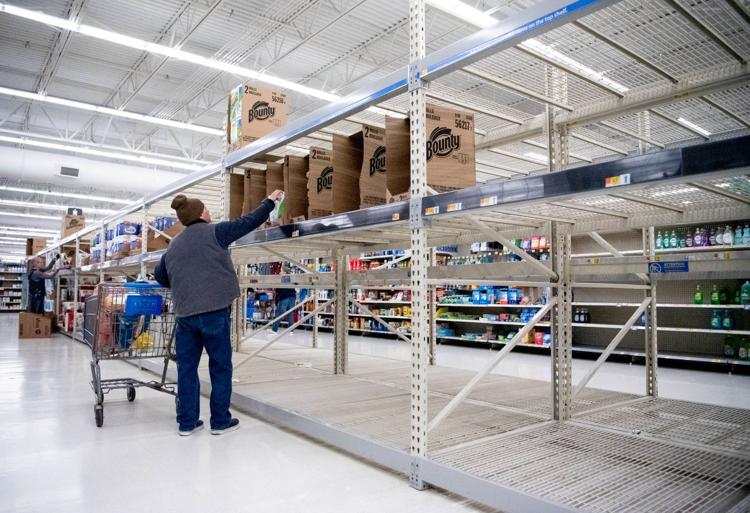 618-351-5079
On Twitter: @MollyParkerSI ​
Concerned about COVID-19?
Sign up now to get the most recent coronavirus headlines and other important local and national news sent to your email inbox daily.