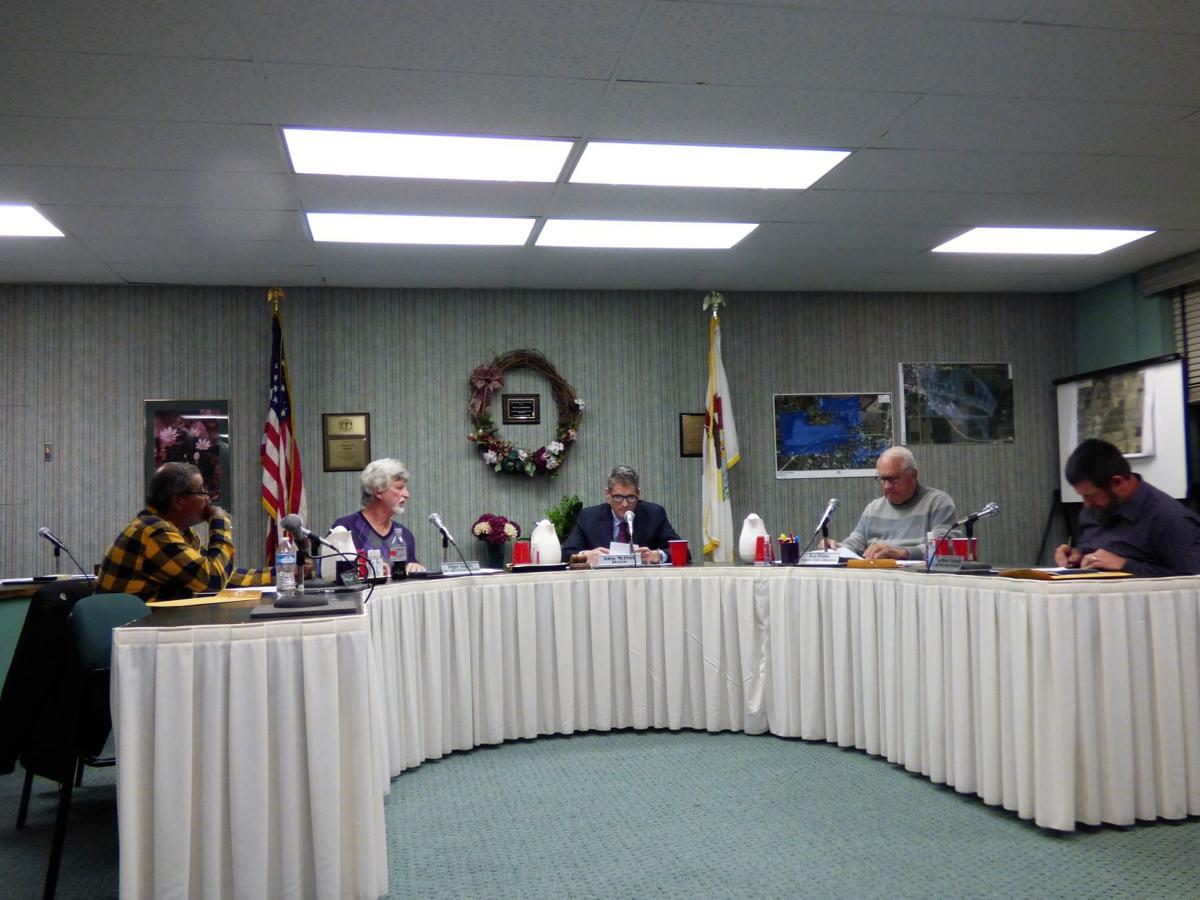 HARRISBURG — Rosie and George Naumovski, owners of Thrive, which operates medical cannabis dispensaries in Harrisburg and Anna, can proceed with plans to expand their business to include the sale of cannabis for adult recreational use.
Harrisburg City Council voted to allow the sale of adult use cannabis pursuant to the Illinois Cannabis Regulation and Tax Act, which will go into law Jan. 1, 2020. Commissioner Raymond Gunning voted no on the resolution. Commissioners Rupert Johnson, Roger Angelly, Ron Morse and Mayor John McPeek all cast yes votes.
McPeek said the issue was a controversial and emotional issue for everyone involved, including the council.
"It's emotional for all of us. A lot of people are in favor of medical marijuana," Angelly said. "A lot of people who need it can't get it because their doctors won't prescribe it."
While medical cannabis is legal in several states, the federal government still classifies it as illegal. Doctors who prescribe medical cannabis could potentially lose their licenses to practice medicine.
"I'm also in favor of one place selling it at this time," Angelly added.
He then made a motion to pass resolution 19-1107A to allow the sale of recreational cannabis in Harrisburg.
The council also passed resolution 19-1107 which will tax the sale of cannabis for adult recreational use at three percent. Gunning also voted no on this resolution, with the remainder of the council voting in favor of it.
The council discussed the issues of cannabis sales and a corresponding tax at its Oct. 3 meeting. Six or seven residents spoke against allowing the sale of cannabis in Harrisburg. A similar number of residents and the owners of Thrive spoke in favor of allowing it.
You have free articles remaining.
The city also held a public meeting to discuss the issue on Oct. 29.
No members of the public spoke at the council meeting Thursday evening.
Rosie Naumovski of Thrive said she is overwhelmed by the vote and knows this was not an easy decision for council members.
"I'm happy the city and mayor see the potential we have here and know we have the ability to run a compliant facility," she said.
Tomorrow they will talk to their contractors and tell them to be ready to remodel.
"We hope to be ready to go Jan. 1," Naumovski said.
Before the meeting, the council had a hearing on using funds made available by dissolving a revolving loan fund. They also passed a resolution authorizing use of those funds for a sewer project.
The project will be building a new pump station to optimize sewage treatment. The city will use $430,000 plus $32,400 in activity delivery fees of the total $462,867.82 left by dissolving the loan fund. The total cost of the project is $1.7 million.
In other business, the council sold two pieces of property and approved 2020 city council meeting dates.
The council's next meeting is at 6 p.m. on Nov. 21.