MURPHYSBORO — Liz Hunter, a Democrat from Carbondale, and Jason Svanda, a Republican from Murphysboro, are vying for the Jackson County treasurer's seat this upcoming election.
The Jackson County treasurer serves as the county's banker and thus bears the responsibility of receiving and distributing revenue and public monies tied to the county, according to a fact sheet by the Illinois Association of County Board Members and Commissioners.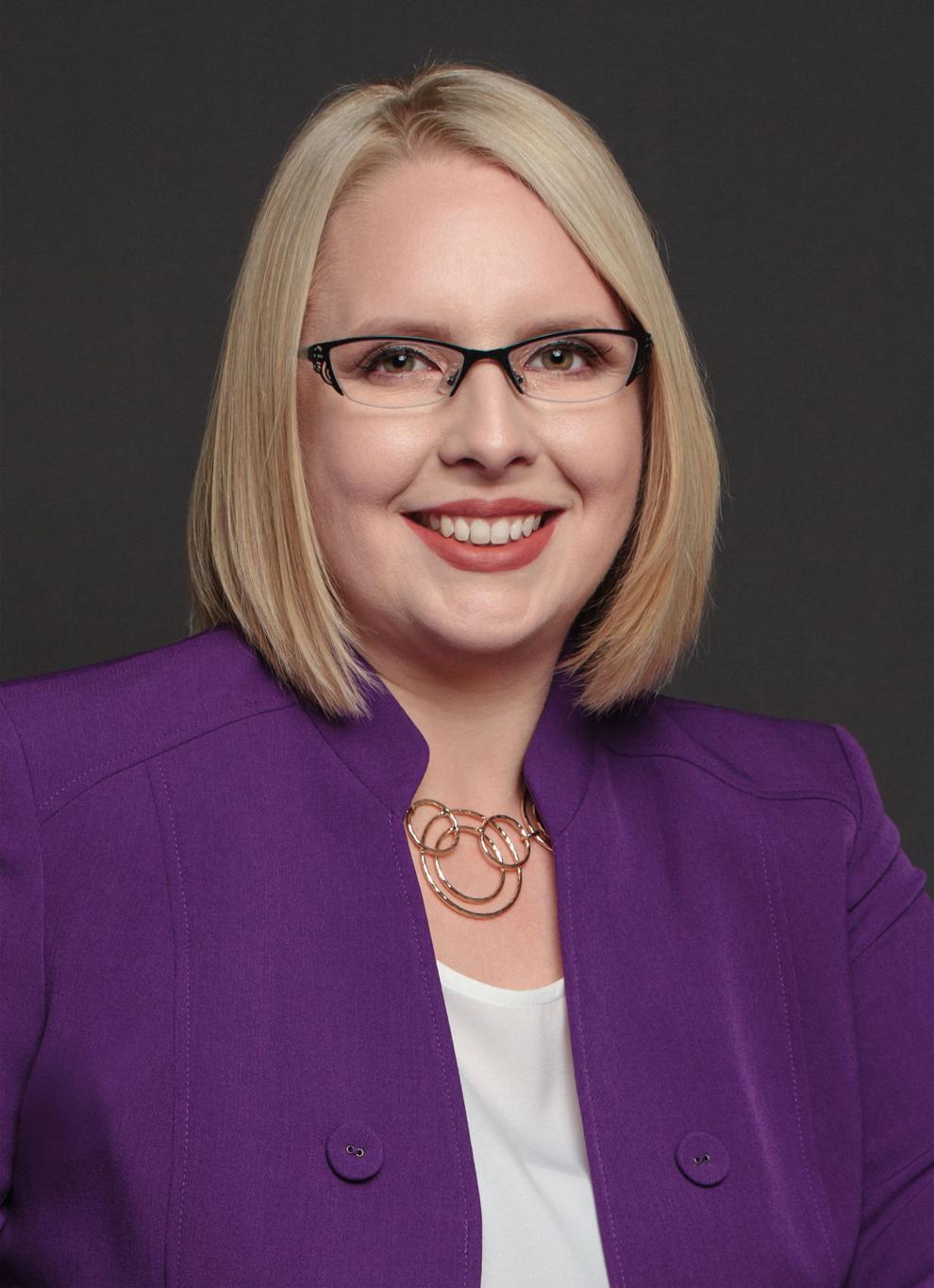 Hunter said she brings a wealth of experience to the role. Before working in local government, she spent over 15 years working at Southern Illinois University Carbondale.
Prior to being appointed to replace retiring county Treasurer Sharon Harris-Johnson about a year ago, she served as the assistant director of communications for undergraduate admissions at SIU. In her role, Hunter said she managed large marketing budgets and worked to recruit students to the Carbondale campus.
Hunter said voters should elect her for the Jackson County treasurer's seat because of her financial experience, especially dealing with government finances.
Previously, she was a member of the Jackson County Board, where she served as vice chairperson of the board and chair of the Finance and Administration Committee. In the latter role, she led the county budgets for three years prior to being appointed as county treasurer. "That's where I get experience with county financial information," she said. "I've been working with that since 2015."
If she is elected to continue in her position, Hunter said she would work on "modernizing" some of the processes in the treasurer's office to make things more efficient. "I come from a technology background and there's a lot we can do to automate things in the office that have been done manually in the past," she said.
While the county treasurer is seen as an analytical position, Hunter said she also has a creative side — her undergraduate degree is in art. "I think some of that creates good structure and kind of a well-rounded person," she said. "In my spare time, I do like to create art"
Hunter grew up in Jefferson County, and moved to Carbondale in 1999, according to her online bio. She's a member of the Carbondale Rotary Breakfast Club, Women United Network, and enjoys volunteering throughout the community.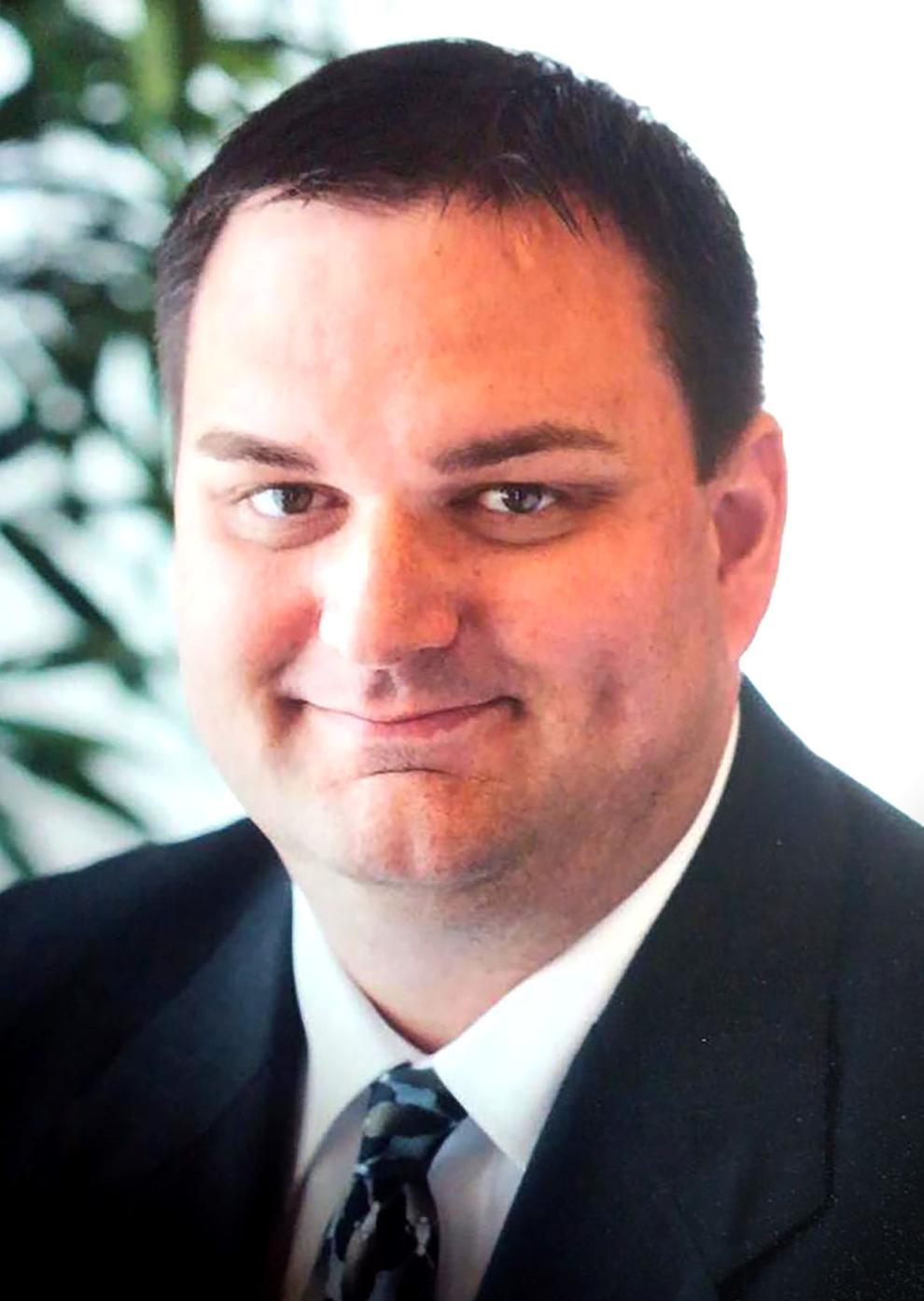 D. Jason Svanda is the Republican candidate challenging Hunter for her seat. Throughout his career, the Murphysboro native said, he has worked with finances in multiple insurance companies and agencies. His role in one of those companies, Svanda said, was to ensure profitability and market competitiveness for 135 insurance agencies and 17 mutual insurance companies.
The political landscape isn't a new one for Svanda — he is a graduate of SIU Carbondale with a degree in political science and public administration. In addition, he said he's interned with former Republican State Sen. Ralph Dunn, former State Rep. Mike Bost — who is now a U.S. congressman — and former GOP State Sen. David Luechtefeld. He currently serves as the chairman for the Jackson County Republican Central Committee.
Svanda said voters should elect him to the Jackson County treasurer's seat because he wants to "bring the race back home" to a Jackson County native and have the office "work for the people," whether Democrat or Republican. He said he wants to make the office accessible to voters at any time and remain actively engaged with constituents throughout the county.
"I want to be involved with the county board as much as possible, as far as budgets are concerned and distribution of funds amongst the offices is concerned," Svanda said, adding he doesn't believe in "tax and spend" and wants to change the office's philosophy through his beliefs as a Republican candidate.
"I don't believe in tax and spend and I believe my opponent does believe in tax and spend," Svanda said. "How much can you tax your constituents before they end up picking up and leaving?"
The county treasurer serves as the county's tax collector but does not set county tax rates. In Jackson County, that is done so by the county board in consultation with other county staff.
While he said he is currently not actively involved with local civic groups, he said he once was active with the Carbondale Rotary Club, the Murphysboro Kiwanis and Key Club.
When Svanda is not working, he said he enjoys hunting, fishing and golfing. He is also one of the coaches for the newly formed trap shooting team at Murphysboro High School. Svanda lives in Murphysboro with his wife and three children.
Election day is Tuesday, Nov. 3, 2020. Early voting can be done in Jackson County at the Carbondale Civic Center from 9:00 a.m. to 3:00 p.m. on Oct. 21, 23, 26 and 27.
Early voting can also be done at the SIU Student Center from 10 a.m. to 5 p.m. Oct. 28 to 30. The Jackson County Clerk's Office will also be open on Oct. 31 from 8 a.m. to noon for early voting.
Everything you need to know about the 2020 General Election in Southern Illinois
Take a look at a sample ballot for your county, check out our election previews, and more. 
Visit elections.il.gov for information about voter registration, polling places, early voting and more.