It was a whirlwind few days in Washington, D.C., in early January for U.S. Rep. Mary Miller and her husband, state Rep. Chris Miller, both Republicans from Coles County.
Mary Miller had just been sworn in as a member of the U.S. Congress, representing a district that stretches from the Wabash Valley to the Ohio River Valley in southeastern Illinois with tentacles into the Metro East.
It is easily the most conservative district in the state of Illinois, with former President Donald Trump carrying it in 2020 by a whooping 46-point margin over President Joe Biden. And according to the Cook Partisan Voting Index, there are only about two dozen more conservative House districts in the country.
Mary Miller's personal politics reflect that significant conservative lean. She was one of Trump's most fervent supporters, earning her a meeting with him in the Oval Office in September 2020.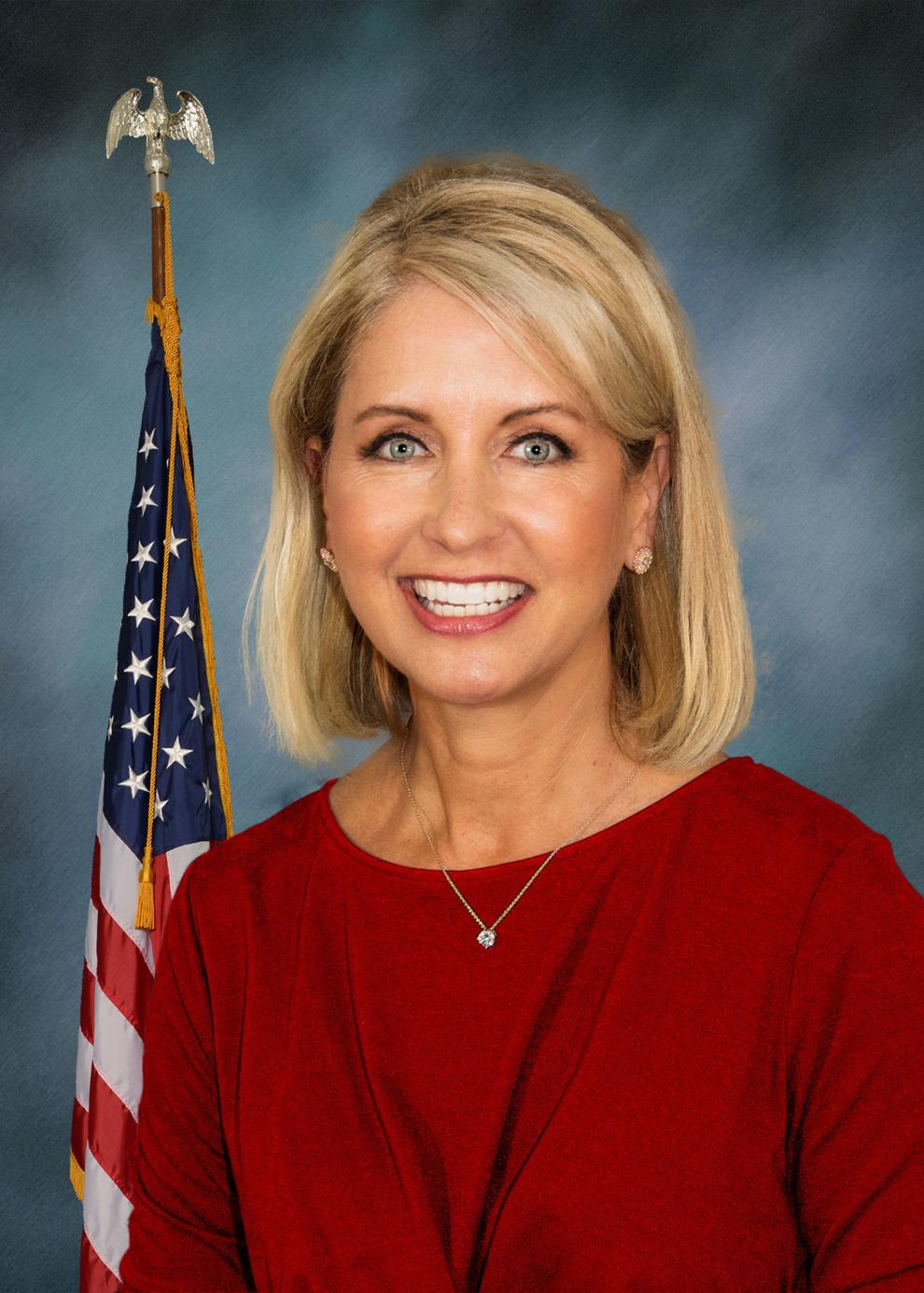 One thing she did not apologize for was her support for the now-former president until the end, including a vote objecting to the certification of Biden's Electoral College victory on Jan. 6, even after Trump's most extreme supporters ransacked the U.S. Capitol earlier in the day.
Adding another layer to the story is a picture that surfaced last week showing a pickup truck belonging to Chris Miller with the decal of a far-right wing militia group on its back window.
The truck was parked on U.S. Capitol grounds near where insurrectionists breached the property.
Chris Miller, in town for his wife's first few days in Congress, confirmed it was his truck, but said he was unaware of the meaning behind the decal and that he was never a part of the group.
Not a great look for a freshmen Congresswoman to be caught on tape at a rally in the Nation's Capitol saying "Hitler was right." @Miller_Congress

And for those who want to nitpick what she said, let me just stop you right there—Hitler was right on literally nothing. pic.twitter.com/KXbVT8jTr3

— Margot McGowan Staebler (@always_margot) January 5, 2021
"Supporting and participating in insurrection against the government is way beyond the pale and violates our oath of office," state Rep. Bob Morgan, D-Highland Park, the resolution's main sponsor, wrote in an email.  "The State of Illinois deserves to know what role Rep. Miller had in the riot of January 6 in Washington D.C., and that is why I referred this matter to the Legislative Inspector General for proper investigation."
Mary Miller defended her husband, telling WMAY radio on Wednesday that "it never crossed his mind once to be violent."
"We don't advocate violence," she said. "We stand for rule of law and anybody that was violent or broke the law should be arrested and prosecuted, but he had nothing to do with that."
Besides the story of Chris Miller's truck breaking, Mary Miller last week introduced her first bill as a member of Congress.
Titled the Safety and Opportunity for Girls Act, the proposal would require people in schools to use bathrooms and locker rooms and to participate in sports teams designated for their biological sex.
The bill tackles a politically-fraught subject — whether or not people assigned male at birth but who identify as female or otherwise can share spaces traditionally set aside for biological females. 
Got all that? 
It is a mouthful, but worth noting that between the two of them, the husband-wife team have regularly made state and national waves the past two months as Chris entered his second term in the General Assembly and Mary began serving in Congress.
But they have not been in the spotlight for long.
Chris Miller, 66, was first elected to the Illinois House in 2019 and represents a district that includes all or parts of Coles, Clark, Crawford, Cumberland, Edgar, and Lawrence counties.
He is considered part of the "Eastern Bloc" group of conservatives from southwestern Illinois.
Though not as prominent as gubernatorial candidate and state Sen. Darren Bailey, R-Xenia, Miller was a fixture at several "reopen" rallies held last summer protesting against Gov. J.B. Pritzker's COVID-19 emergency orders. 
He is a third generation cattle farmer, operating it with assistance from his dad, Max, and two sons, Max and Isaac. 
Mary Miller, 61, was elected last year to succeed the retiring U.S. Rep. John Shimkus, R-Collinsville. She is a member of the House Freedom Caucus. 
Originally from the Chicago suburbs, she is a graduate of Eastern Illinois University. She has a degree in business administration and a certificate in teaching. 
She teaches Sunday school and helps operate the family farm. 
The Millers have seven children and 14 grandchildren. 
Chris Miller is in the superminority of the Illinois House. Mary Miller is in the minority of the U.S House. 
Neither currently has much power to advance their agenda.
But, even in a deep blue state and in a country where Democrats have unified control of the federal government, they each have a megaphone and an audience receptive to the message. 
They have not been on the scene for very long, but expect to keep hearing from them moving forward.