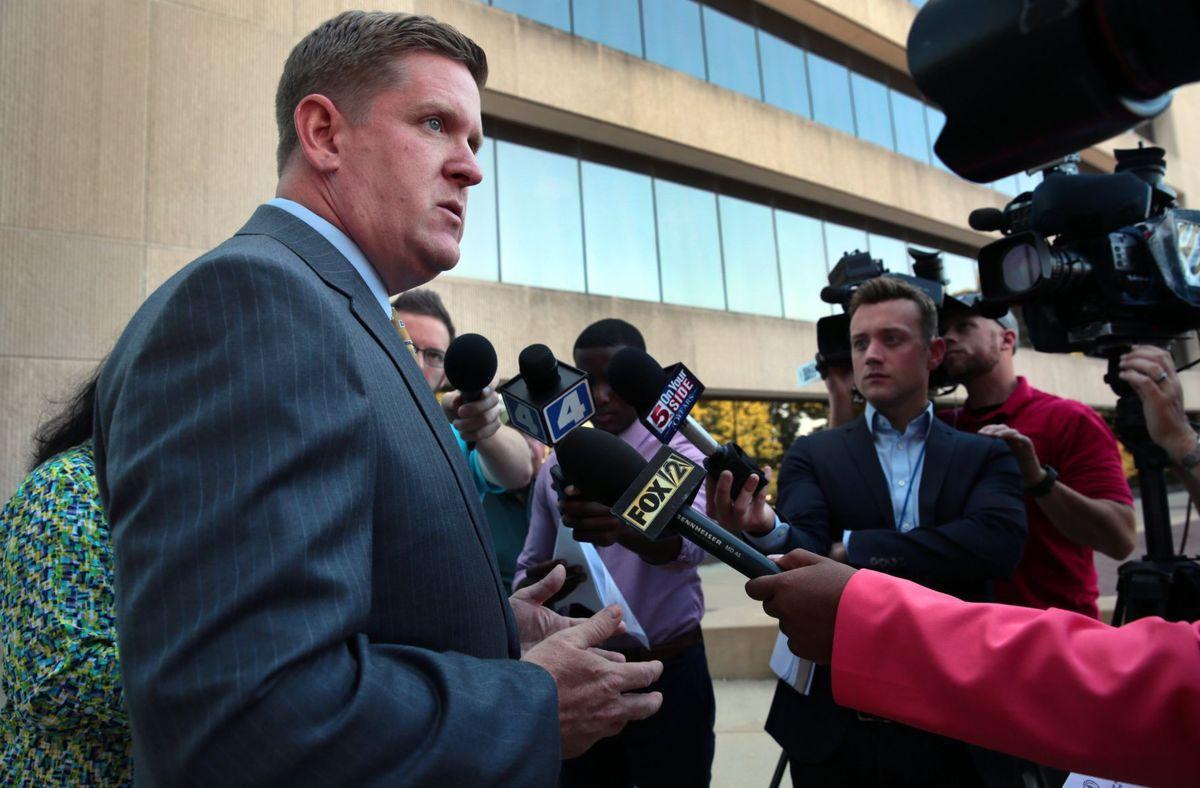 CARBONDALE — Brendan Kelly, the newly-nominated Democratic candidate for the U.S. 12th congressional race, says he is less interested in rhetoric and more interested in results — even if it means breaking from his own party.
In an interview with The Southern after his primary victory Tuesday over David Bequette, Kelly discussed the merits of being a moderate.
"I think we are at a point in our country's history where it is courageous to come forward and break the party mold and reach out across party lines and actually get some things done," Kelly said.
While some in his party lean further left, Kelly said he is trying his best to lean to the middle, even across the aisle if he thinks that's what's best for his district.
This is what he said should he win in November, he would not support Nancy Pelosi, current house minority leader, as Speaker of the House.
"I think we need new leadership in both parties and that's just how I feel and I feel that way because the way it's currently going in D.C. has not served the people of Southern Illinois," Kelly said.
You have free articles remaining.
CARBONDALE — With wide margins in both primaries, Murphysboro Republican Mike Bost, Brendan Kelly, the Democrat from Swansea, and Green Party …
In an interview last year with The Southern, Kelly established his moderate platform — as an example he supports, at least in part, some of President Donald Trump's push for increased security along the U.S. Mexico border.
This kind of bipartisanship, Kelly said, is not only a fruitful way to govern but also represents the 12th District, which he said is not "red versus blue" but is more "up versus down" — meaning the district wants prosperity over politics, Kelly said.
"It doesn't have to be a Democratic solution or a Republican solution, the question is what works for people here," he said. "We need more people to step forward, away from the traditional tit for tat, the same old arguments about this personality or that personality or this policy or that policy and put the country first."
The environment in Washington is a toxic one and Kelly said there needs to be wholesale change.
"My feeling is that the people in power now they get more powerful by dividing us. I think Southern Illinois will succeed and we will restore faith in Southern Illinois by uniting people," he said.
Kelly will face incumbent Mike Bost, R-Murphysboro, in the November general election.
618-351-5823
On Twitter: @ismithreports