CARBONDALE — Mayor Mike Henry received jeers and insults after he joked during Tuesday's City Council meeting that a "deadbeat" who didn't pay their city parking tickets would "get a boot."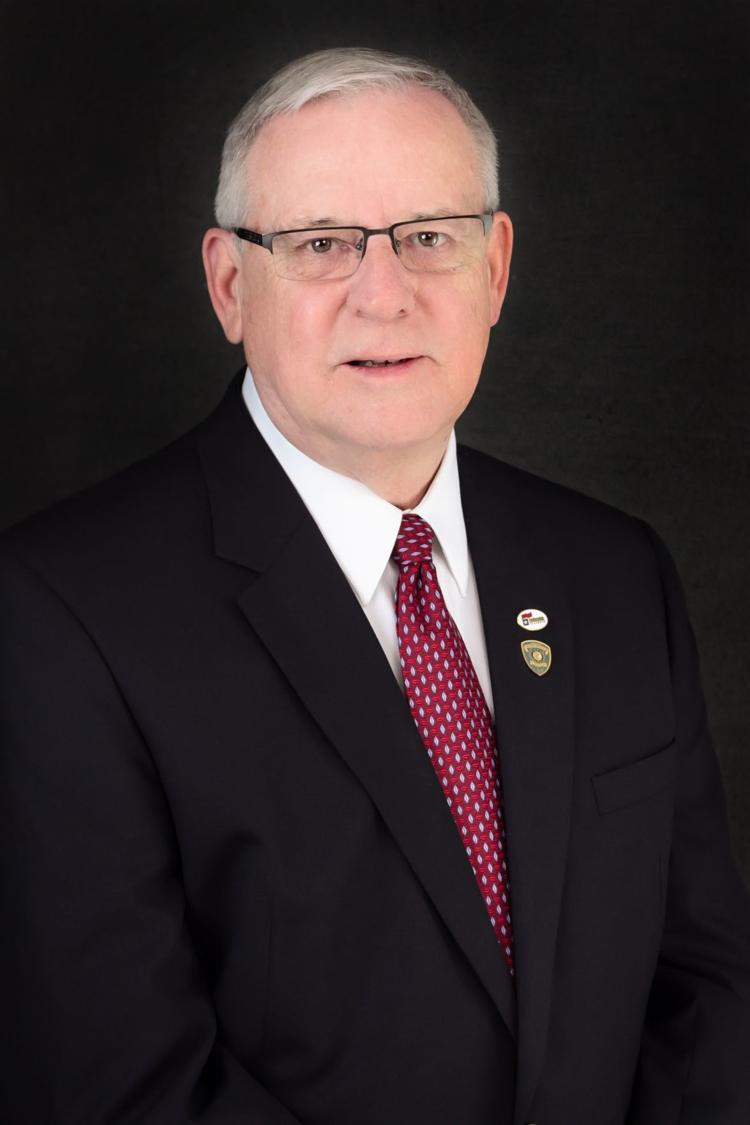 The comments came during the City Council's discussion of the city's next steps regarding employee parking in downtown Carbondale.
The City Council voted last year to run a test period of free parking downtown — the move was sparked by a 700-signature petition collected in 2018 asking the city to provide some form of free parking for employees working downtown. The petition, organized by Carbondale resident Nick Smaligo, pointed out that many who work downtown make minimum wage and spend a large portion of their pay pumping the meter or paying for parking tickets.
The city deemed that the test did not increase visits to downtown, one of the metrics it planned to measure, and voted this past December to end free parking.
CARBONDALE — It took nearly a year, but a petition signed by more than 500 people last year secured free parking for Carbondale's downtown, at…
On Tuesday, the council discussed a paid parking pass model, which would offer employees of downtown businesses a $5-per-month parking pass to park without fear in metered spaces. The council also discussed a $25-per-year pass for residents.
Several council members, including Jeff Doherty and Adam Loos, said the price needed to be rethought — neither was sure that employees should pay almost three times what residents would per year.
Mayor Henry said it was his opinion that businesses themselves should help employees out. He believed that the city should deal with business owners directly, who would then hand out passes, and potentially the cost of getting them, to employees. Doherty said he agreed.
Meghan Cole, representing Carbondale Main Street, said she hadn't found a business that said the free parking was a bad thing — in fact, some said it helped their customers.
Rachel Cristaudo, one of half of downtown bakery Cristaudo's ownership, said metered parking has been "a huge burden" on the staff and management of her cafe.
Others in attendance pointed to cities like Murphysboro and Marion, which do not meter their downtown parking. Doherty responded to this by saying that there is no such thing as free parking. He said someone always pays for it, and in this case, he wasn't sure it should be the city footing the bill. Doherty also noted that Murphysboro and Marion do not operate a parking system on the same scale as Carbondale and weren't good comparisons.
Loos agreed that parking wasn't ever truly free. However, he said the city government could choose to subsidize parking if it saw that it would increase the quality of life in the city. He said using some of the package liquor tax could be an option to make up the revenue lost from meters.
Smaligo, who got the discussion started with his petition in 2018, urged the council to walk back its decision to end free parking. He said he understood that when the city was at its peak, metered parking was a way to control a commodity. But today, he said, there is more than enough parking. As it stands, he said, returning to metered parking was "just not friendly."
He reiterated his points that downtown, minimum-wage employees shouldn't have to essentially pay to work, especially when they are the ones who keep the city moving. He said coming out to parking tickets that cost almost an hour's pay, and even the big yellow boots that immobilize vehicles, amounted to "small indignities" that added up.
"There was a moment where y'all experimented with something that was just friendly," Smaligo said of the six-month free parking test. "I think you should lean into that.
Henry added a punctuation mark to the discussion when he addressed the citizens' comments. He said it takes quite a few parking tickets to get the boot put on someone's car.
"If you're a deadbeat, yeah, you're going to get a boot," he said through a grin.
The crowd riled and jeered almost immediately.
"I just wanted to hear you moan," Henry replied.
Another in the crowd fired back that some simply cannot afford to pay the tickets they get.
"You're an a------," Smaligo shouted from his seat.
CARBONDALE — Come Jan. 2, 2020, the parking meters in downtown Carbondale will need feeding again.
"It was a joke, man," Henry replied. He also tried to contain the outburst by saying Smaligo didn't have the floor to speak. He became defensive and briefly engaged in a tit-for-tat exchange with Smaligo.
"I don't need to be called a deadbeat by you," Smaligo said before he and others left the meeting.
According to the Carbondale City Code, in Title 18-Chapter 12-Section 10, a person with three or more outstanding parking tickets can have their vehicle immobilized with the boot. Ticket fees start a $7 and grow to $20 if paid after 13 days.
The conversation continued after an awkward moment ending with staff being directed to rethink the price and structure of the proposed parking passes. Loos also told those in attendance that while the free parking extension didn't have the votes to pass, a different employee parking pass system might work if they lobbied the right people.
618-351-5823
On Twitter: @ismithreports
Get Government & Politics updates in your inbox!
Stay up-to-date on the latest in local and national government and political topics with our newsletter.