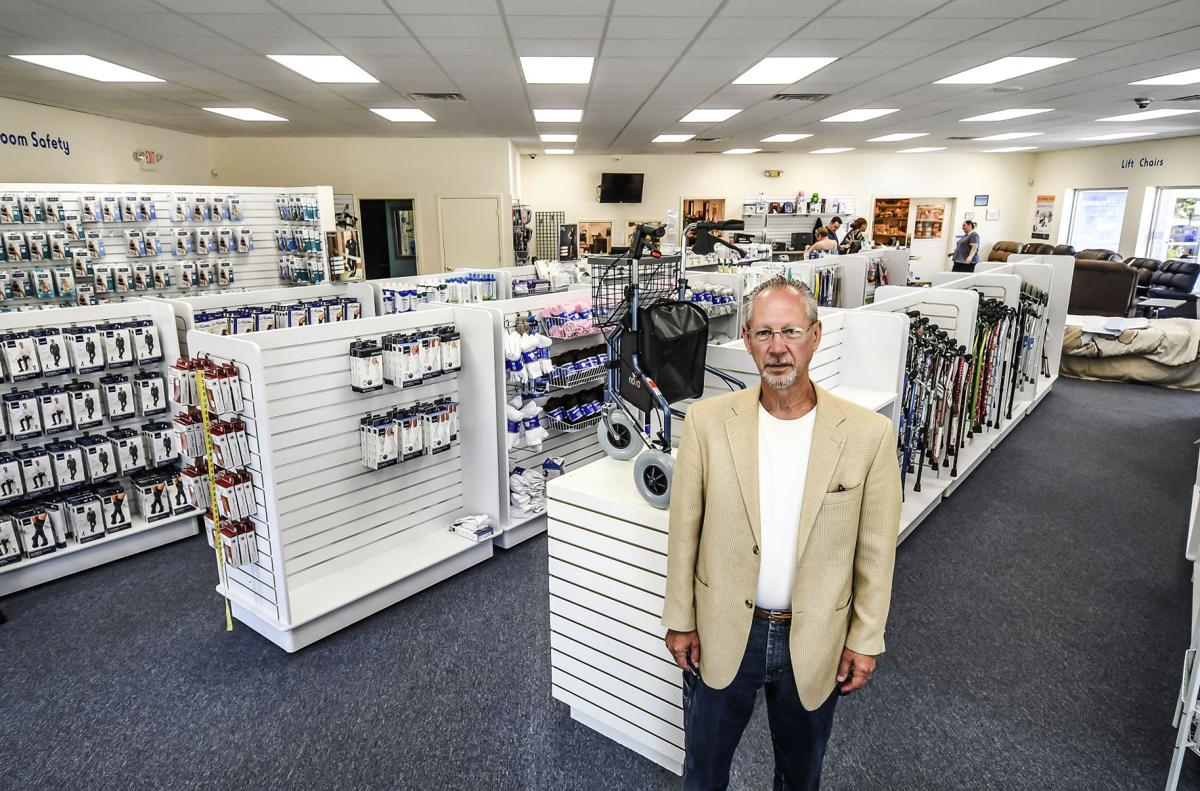 The great state of Illinois has seen some notable moments over the years: The world's first skyscraper was built in Chicago 1885, and Illinois was the first state to ratify the 13th Amendment, abolishing slavery.
And Decatur lays proud claim as the city that invented that indispensable aid of irritating summer, the fly swatter.
But here's a new record covered in flies: The Land of Lincoln has the lowest credit rating of any state in recent memory, and the Illinois business community is getting scared.
Many say the state's massive spending and pension debt, fueled by a political paralysis that has seen no state budget in 24 months, is hurting economic development. Lawmakers are preparing to return to Springfield next week after Gov. Bruce Rauner called for a special session, citing "tough, urgent choices" ahead.
The Illinois Manufacturers' Association (IMA) says the state hasn't paid its bills for years, and a climate of fear and uncertainty is scaring off business growth with long-term worries over just what kind of massive reckoning — in terms of tax hikes and budget cuts — will be needed to finally put matters right.
Business leaders warn job creation is already seriously behind levels achieved in neighboring states.
While no state has rebuilt its manufacturing base since the years before the Great Recession began in 2007, Illinois has clearly been a loss leader in the Midwest jobs department. According to the U.S. Bureau of Labor Statistics, from January 2010, the depth of the recession, to January 2017, Illinois has regained just 14,000 manufacturing jobs. Michigan has recaptured 150,800; Wisconsin, 44,500; Indiana, 88,300; Missouri, 19,000; and Ohio, 79,100. With a much smaller base, Iowa has regained 12,600.
But Illinois has actually lost manufacturing jobs since 2015, according to the bureau, having dropped 15,600.
"Every state is getting these new jobs but us,"said Mark Denzler, IMA vice president and chief operating officer.
Denzler said companies won't invest where they fear the future: "Companies need to know what is coming down the road where they do business, and we don't have that certainty at all. Unfortunately, Illinois continues to be the laughing stock of the nation."
Moody's Investors Service, one of the key rating agencies, recently downgraded the state's debt, or "general obligation bonds" in credit-speak, to Baa3 status. That is one notch above junk bond level, Wall Street slang for investments so risky they have to pay sky-high interest rates to tempt any investor to risk their money.
"My records go back to 1970, and this is the lowest we have had a state rated in that time frame," said Moody's spokesman David Jacobson. He said no one is sure what will happen if Illinois' credit rating gets flushed further down the toilet into junk bond status, a place no state has gone before. States cannot legally declare bankruptcy.
"Some investment firms that hold municipal debt have language in their covenants that says they cannot invest in debt that is not investment grade," Jacobson added.
Illinois has become an investment even too risky for itself, State Treasurer Michael Frerichs said earlier this month. The Treasurer's office guidelines say the state should not invest in anything less than an A-minus rating.
Political dysfunction and brinkmanship in Springfield, principally between Republican Gov. Rauner and the Democratic-controlled legislature, and especially House Speaker Michael Madigan of Chicago, has seen no budget emerge for two years. Debts, pension debts and annual deficits pile up as citizens flee the state: The U.S. Census Bureau reports that more than 37,000 people moved out of Illinois in 2016, the biggest loss in the nation.
They are leaving behind a state debt burden so high it already works out at $12,000 for every Illinois citizen. The stack of previous unpaid bills stands at more than $14 billion, the current account deficit is worth $6 billion, and all that is dwarfed by a crushing unfunded public sector pension liability estimated at $130 billion.
Some business leaders have taken the bull by the horns and, while continuing to complain loudly about the budget mess, have also proposed solutions. The Civic Committee of the Commercial Club of Chicago spent months coming up with a detailed 40-page report which analyzed the problems and proposed a fiscal fix worth $10 billion a year.
Basically, to end the current catastrophe, the Windy City business leaders concluded Illinois needs $2 billion in annual budget cuts and $8 billion in annual revenue hikes every year between 2018 and 2022. "That will eliminate the structural budget deficit, pay off the unpaid bills and establish a reserve fund," said Jay Henderson, chairman of the Civic Committee's tax policy task force.
Henderson said it's tough medicine, but business understands radical intervention is needed to save the patient while there is still time.
"The level of unpaid bills is now rising at $500 million a month, so failure to take action is very expensive," he added.
Rauner, Madigan and other leaders in Springfield have been shown the report, but it doesn't seem to have moved the needle much, and they continue to blame each other.
Madigan spokesman Steve Brown said the Speaker knows that business is being harmed in the state, but it's Rauner's intransigence that is stopping any budget progress.
"He's regularly sabotaged anything that's been attempted so far," Brown said of the governor. "He's continued to sabotage any effort at compromise day in and day out."
Rauner never directly addressed the report from the Civic Committee, but continues to hammer the message that Illinois Democrats have not passed a "truly" balanced budget in decades, a time in which Madigan has ruled the House.
Rauner has pushed for a number of pro-business reforms as part of his "turnaround agenda," which encompasses term limits, legislative redistricting, a property tax freeze, a new school funding formula and workers' compensation reform.
"The true solution to fixing our budget is to raise revenue by expanding our tax base and growing our economy — not by raising taxes and driving more jobs and families out of our state," the governor said in his annual budget address in February, an oft-repeated theme.
On Thursday, he announced that he would call the special session from June 21 to June 30, saying lawmakers must make tough choices before the start of the fiscal year July 1.
The move came a day after a new plan put forth by House Republicans that includes a property tax freeze, pension overhaul and term limits, as well as a four-year income tax increase. The new plan, which Rauner said he would sign, more or less reflects what Republicans were clamoring after they walked away from negotiations between Senate Minority Leader Christine Radogno, R-Lemont, and President John Cullerton, D-Chicago, in March.
As for Central Illinois business owners, the attitude ranges from resignation to intense frustration.
Daniel Heckman, general manager of Decatur-based Heckman Healthcare, runs a company that supplies all kinds of medical equipment for home use. He said slow Medicaid reimbursement has kind of become a way of life, which makes for a tough business prognosis when combined with cuts in what federal programs will pay for.
"And a lot of states have cash flow crises in the Medicaid program," said Heckman. "But with Illinois, it's a chronic condition; our state budget problems go on year after year. My company is just diversified enough that we feel that we can still hang on in there."
Mark Scranton owns Stripmasters Services Inc. in Decatur, which offers a range of metal stripping, painting and coating. He's grown increasingly frustrated with the budget debacle and said he knows of company owners who have left the state and chosen to expand elsewhere because they "don't want to be part of all this mess anymore."
Scranton said Illinois already has sky-high property taxes compared to many states, along with a workers' compensation system that is widely acknowledged to be far too expensive, both issues Rauner has pushed from the start of his administration.
Scranton said he fears what new tax hikes will be necessary to fix the budget and worries they won't be matched with necessary cuts to stop the state hemorrhaging more money in the future.
He also believes time is running out to fix the debts before they simply grow too big to manage.
"I would say if we don't get the fix before the end of this year, we're in even more serious trouble," he said. "Illinois is a patient lying on the table in the emergency room, and the doctor is getting ready to shock us for the third time; if it doesn't kick in, we're done."
For Ryan McCrady, president of the Economic Development Corporation of Decatur-Macon County, which seeks to grow businesses and employment, the goal is to keep doing his job while hoping those running the state will eventually do theirs.
"I can't control it, and I can't fix it," said McCrady of Illinois' budget woes. "But what I do know is that Decatur and Macon County have some unique capabilities and assets and we're going to continue to push forward and market them. And then, when the state gets its house in order, then we're going to be in an even better situation."
— Tom Lisi contributed to this story.