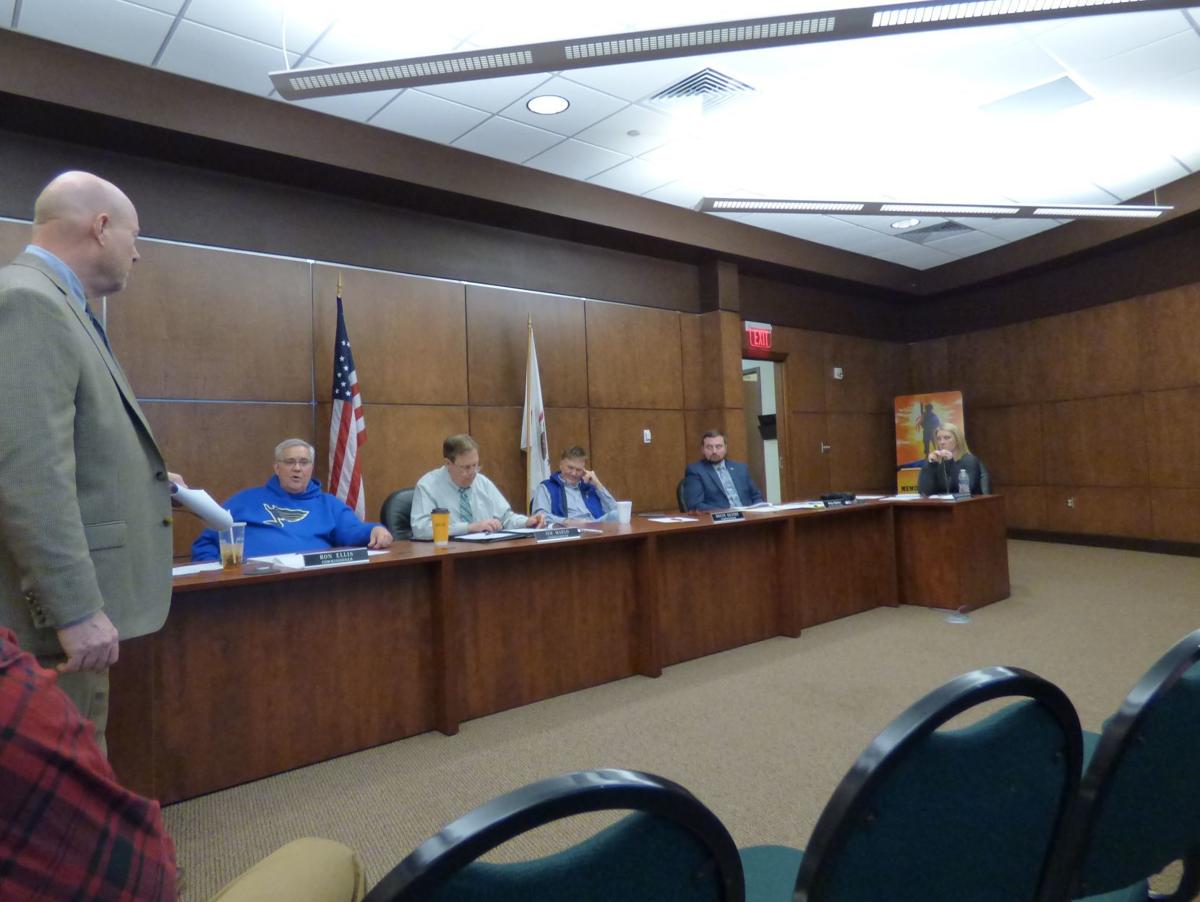 MARION — Williamson County Board called a special meeting Wednesday to discuss a possible county building permit ordinance after several residents contacted commissioners with questions.
The board is considering an ordinance to require building permits for new construction in unincorporated county areas after unchecked construction created complications in flood plains.
Supervisor of Assessments Jeffery Robinson told those gathered that Williamson County passed a Flood Plain Ordinance on July 21, 2008. A flood plain ordinance is required for residents to access FEMA funding during a disaster, as well as to qualify for the National Flood Insurance Program.
Any structure 70 square feet or larger that is built in unincorporated areas of the county must adhere to the flood plain requirements.
"The problem we are starting to run into is once we find them (construction sites), the building is already up," Robinson said.
At that point, buildings located in a flood plain must undergo renovation to meet requirements of the flood plain ordinance, which is often more costly than incorporating those requirements during initial construction.
Another problem is that sometimes buildings escape being added to property tax rolls.
"If they are going to build in unincorporated areas, they should be on the tax rolls," Commissioner Brent Gentry said.
"As we grow, we want to make sure we do it properly," Robinson said.
Ron Deedrick, local government affairs director for Illinois Realtors, asked if the county was modeling the building permit ordinance after another county's ordinance.
You have free articles remaining.
Board President Jim Marlo said they used Union County's ordinance and Massac County's, with some changes. The main difference is the fee. Many counties based the fee for a building permit on the size of the structure. Williamson will have a flat fee of $50 per building permit.
"It's just a minimal fee to make sure we adopt this," Marlo said.
"Right now, the best way we have is to discover it (new structures) is by accident, a neighbor calls it in, a flooding problem or an aerial photo," Robinson said.
"We've been discussing this a long time. We know it won't go over well because we're telling people what they can or cannot do with their own property," Commissioner Ron Ellis said.
Several members of Williamson County Farm Bureau, including President Tom Miller, had questions about how the ordinance would work in relation to farms. Structures built on working farms will not be required to have a building permit.
"If you live in the middle of 10 acres and don't farm it, we can require a building permit," Assistant State's Attorney Philip Maddox said. "If you are farming, we cannot require a permit for your house."
"If you can file a Schedule F, you are a farmer," Ellis said.
Even though the county cannot require building permits, farm structures, including barns and homes, must comply with the flood plain ordinance.
The first violation of the building permit will result in a ticket being added to your file in the assessor's office. The second violation carries a fine of $250, with $500 for the third offense and each day after day three.
To make sure residents know about the new building permits, plans are to include an announcement in property tax bills, as well as through news releases.
The board still must finalize wording of the ordinance before it can be called for a vote.