CARBONDALE — Jackson County voters in the Nov. 3 general election will be faced with a choice of who should be their state's attorney: an incumbent who stands by his record of reducing felonies in the county or a challenger who wants to shake up the office.
Incumbent Mike Carr, a Democrat, says he hopes to continue to grow in his office as a prosecutor, and grow the office itself. Republican Joseph Cervantez, Carr's challenger, said he and Carr differ on fundamental values of how the office of state's attorney should be run.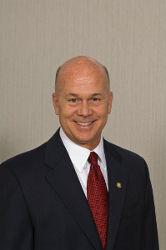 However, Carr said he is primarily proud of how he has changed the state's attorney's office, and with it, some policing culture in the county. Carr said that when he took his post in 2012, he was seeing huge numbers of cases coming into his office. He gave an example: An officer arrests three people in a vehicle that has an illegal gun in it. No one claims the weapon, and all of them spend time in jail awaiting charges. He said it wasn't uncommon to see cases like this.
"There are police departments that promote this nonsense," Carr said in an interview Thursday. "Think about the effect that has on your community."
So, Carr said he made it known that he wouldn't charge cases that didn't have the evidence needed to convince 12 out of 12 jurors beyond a reasonable doubt.
Shortly after Floyd's death, the So. Ill. Unity Coalition was formed. Meet some of the activists who are continuing to work toward racial equality in Southern Illinois.
Carr said this change in strategy is what led to the drops in both felony and misdemeanor cases in the county. He said there were 760 felonies when he came to the office in 2012. He said last year there were 536 filings for felonies. Similarly, he said in 2012 there were 832 misdemeanor cases in the county. At the end of 2019, he said, there were 639.
This is one of the chief ways Carr and Cervantez differ.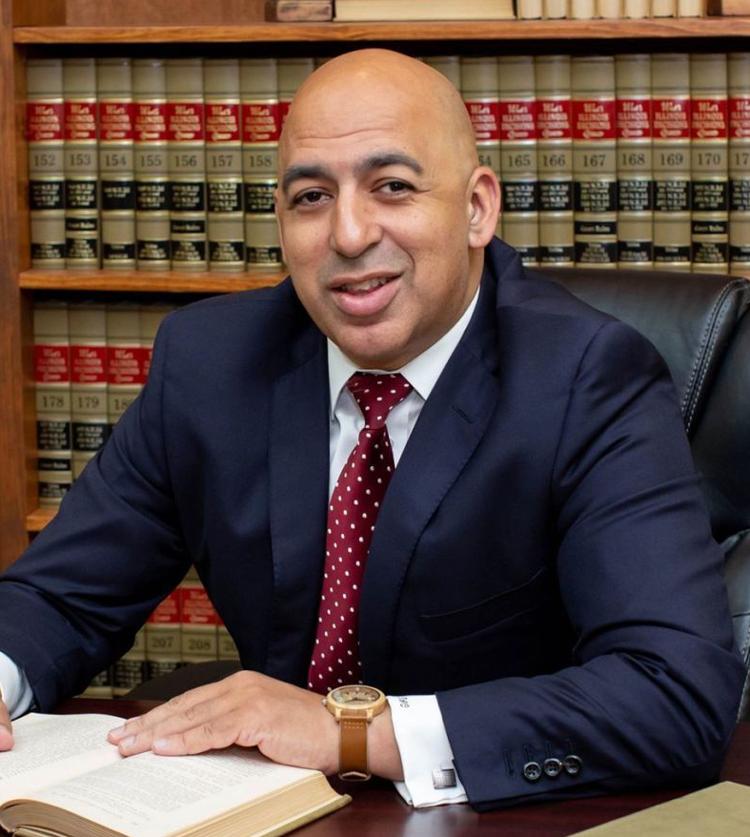 "I'm not going to wait for a case to be wrapped up with a bow," Cervantez said. Both Cervantez and Carr have stated that they want violent crimes to take priority for prosecution.
But, Cervantez said, there needs to be more of a human face in the state's attorney's office.
"We have to be connected to the community," Cervantez said. He said one change he would make to improve this would come during plea negotiations. He said state's attorneys and assistant state's attorneys too often don't get to know who a defendant is before suggesting a plea deal. He said he will require a one-page social history of each person his office hopes to get to enter a plea deal.
Cervantez said after a person is convicted of a crime and before they are sentenced, a pre-sentence investigation is conducted to help the judge evaluate the person's likelihood of rehabilitation and their potential danger to society. These cover everything from employment and education history to prior convictions. Cervantez suggested this was backward. He feels the court should get to know the people that come through its system before it gets to the sentencing phase.
Both addressed systemic racial inequality in the criminal justice system and how they hope to address it.
Carr said part of this work will come from his insistence that cases come to his office complete, with evidence needed to convict, which will reduce the number of people needlessly brought into the court system. He also addressed the federal court system's role in the mass incarceration of Black men and women through the war on drugs.
Carr said he saw firsthand how the program changed. Carr said it was intended as a way to direct federal resources to state and local communities to help with enforcement of violent crime. But, he said, over the years, and several administrations, the focus shifted and became more about numbers and less about violent crime specifically.
"It certainly did impact the African American community disproportionately," Carr said. Combatting this at the county level, Car said, means having scrutiny over the cases brought through his office and trying to think through whether implicit bias was a factor in an officer making an arrest.
This scrutiny is something Cervantez agreed with.
Cervantez said he is not sure if he would have participated in any of the marches and demonstrations in Southern Illinois this year demanding equity for people of color in the criminal justice system had he not been campaigning. However, he said he was asked to attend several because it was thought he would bring more eyes to the local issues. However, he said, after coming out and hearing the message, he couldn't imagine not participating.
"I don't think I'll ever leave," he said of the movement. Cervantez recognized that Black Lives Matter is a decentralized group, but said its core mission of reforming the criminal justice system to make it more equitable for people of color is one he can absolutely get behind.
Carr also said he agreed with this message. However, he said, because of health concerns with the COVID-19 pandemic, he was not able to attend any marches or rallies. However, he said this should not be taken as a reflection of his feelings about the issues, nor the right of people to protest.
Diversion courts are one way both Carr and Cervantez said the justice system can find a more nuanced approach and encourage rehabilitation, not just incarceration.
Carr pointed to a diversion program for domestic abusers in the county. He said it helps people find help for their anger issues while also keeping them out of jail. Similarly, a drug court can allow nonviolent offenders the opportunity to seek treatment and rehabilitate themselves instead of taking a prison sentence.
Carr noted that a drug court is currently in the works in Jackson County and is something he looks forward to rolling out with another term in office. He said Judge Christy Solverson is currently working through the approval process with the administrative office of the courts.
Cervantez said that isn't enough. He said overhauling the office to accept the culture of diversion courts is a must. He said staff have to be trained and resources gathered to make that kind of program a success. He said he helped establish Williamson County's drug offender diversion court.
Looking broadly at his race for state's attorney, Cervantez contrasted himself and Carr this way: "He just has a different idea of what criminal justice is than I do," Cervantez said.
618-351-5823
On Twitter: @ismithreports