MARION — In seeking a fifth term, Williamson County Coroner Junior Burke is asking voters to consider his years of experience on the job and success with operating a county morgue. He faces a challenger in Brad Boyd, an emergency room nurse and retired police officer who feels he would bring special expertise and a fresh perspective to the job.
Burke, a Democrat, has served as coroner since 2002. Prior to that, he served as a deputy coroner under Monte Blue. When Blue stepped down, the county board appointed Burke to the position. He successfully ran for the position in 2004, and again in 2008, 2012 and 2016.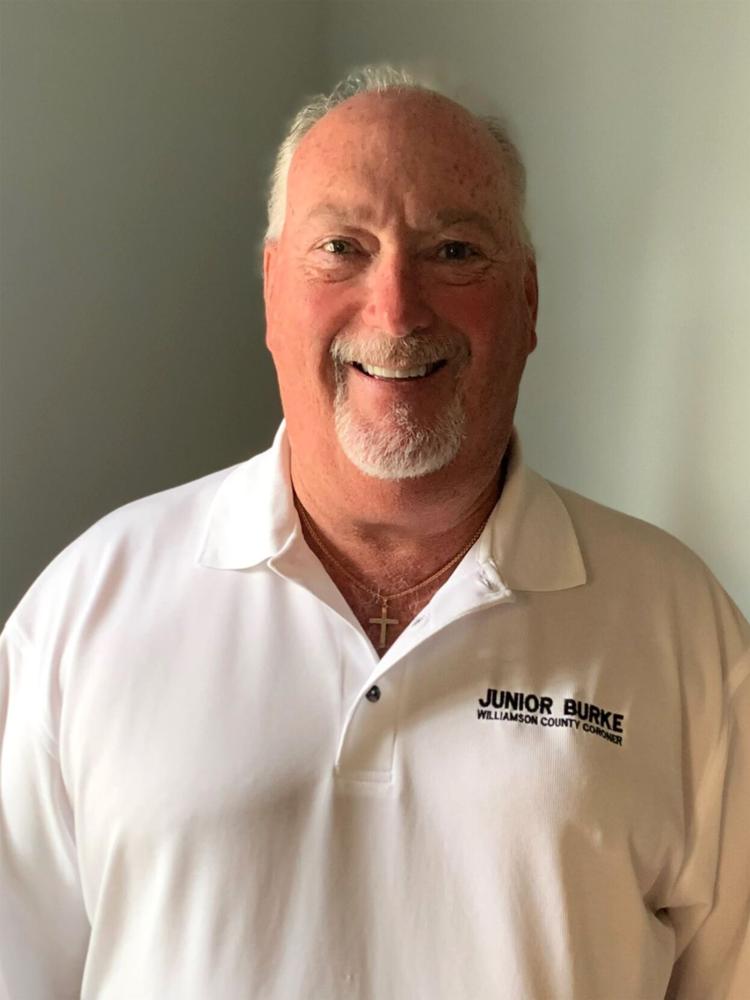 "We're prompt. We're thorough. I think we're honest. I think we're fair," Burke said about why he hopes voters decide to keep him on the job.
Boyd was with the Carbondale Police Department for 17 years until his retirement in 2008. A few years prior to leaving the department, he started taking nursing classes at John A. Logan College as he planned for a second career. He graduated in 2009 and went on to work in Carbondale Memorial Hospital's intensive care unit. Later, he and his wife, a nurse practitioner, signed up for travel nursing and did that for several years. Once they became grandparents, Boyd said, they decided to settle down back home. He worked several more years in the ICU, and has spent the past four years working in Carbondale Memorial's emergency department.
Though candidates run under party labels for coroner, the job itself is not one that typically lends itself to partisanship. Still, Boyd said he is always frustrated when he goes into the voting booth and finds only one option — particularly for county-level jobs that have long been held by Democrats, such as that of circuit clerk and coroner in Williamson County. Boyd said good, strong candidates at the local level lend credibility to the party, even if the jobs themselves are not overtly political in nature.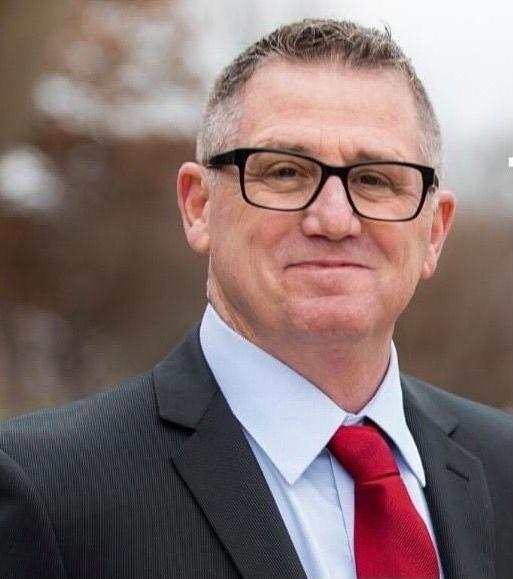 In this election cycle, Boyd said he mentioned to the county's party leadership that Republicans needed to recruit a candidate for coroner with strong qualifications. Then, he looked in the mirror, and realized to himself: "With my police career and my medical background, there's hardly anyone out there probably who would be more qualified than me."
Burke said the job of county coroner requires a person to have good working relationships with law enforcement and funeral homes, and that he's spent years building those bridges. It's also important to know how to talk to families in their time of grieving, and sometimes crisis. Burke said that the years he has spent as a funeral home director have given him ample experience in working with families going through a difficult time. Burke joined Riggin-Pillatsch Funeral Home in Carterville as an intern in 1982 during his senior year studying mortuary science at Southern Illinois University. He's remained for 38 years, taking over as owner in 2003 when it was renamed Riggin-Pillatsch & Burke.
The coroner or his deputies are called to the scene of most deaths outside of a hospital. That includes natural deaths inside of home, nursing homes or other types of facilities. Coroners also report to the scene of fatal traffic accidents, homicides, suicides, overdoses and other places where someone has died. Coroners are charged with determining cause of death, and deciding whether an autopsy is warranted.
For those reasons, they also play an integral role in death investigations including homicides. Burke said he has more than 400 hours of training in death investigations, which I think is "very, very important," he said.
Boyd said it's his experience working as a police officer that he believes gives him an edge over his opponent. He said one of the most important aspects of the job is the coroner's initial investigation at the scene of a homicide death. Botching it could hinder the ability of prosecutors to hold the perpetrator accountable, he said.
Though coroners in Illinois are not required to have a background in law enforcement or medicine, Boyd believes they should. Many regional coroners are funeral home directors like Burke, but Boyd said he believes that's an outdated model.
In addition to working for the Carbondale Police Department, he also spent five years working tough beats as a police officer in San Antonio, Texas, after he was honorably discharged from the Marines and earned his associate's degree in law enforcement from SIU.
Burke said one of his proudest accomplishments as coroner is helping oversee the county morgue that opened in November 2013. It is one of only two morgues in the state south of Champaign, and some 13 counties utilize it on a fee basis. Burke said those fees have allowed his office to help pay for the building and also buy vehicles and equipment. "Any equipment or anything we have done out there, has been paid for by non-Williamson County taxpayer money. That, I'm proud of," he said.
Burke and Boyd both live in Carterville.
The election is Tuesday, Nov. 3, with early voting underway now.
Everything you need to know about the 2020 General Election in Southern Illinois
Take a look at a sample ballot for your county, check out our election previews, and more. 
Visit elections.il.gov for information about voter registration, polling places, early voting and more.
618-351-5079
On Twitter: @MollyParkerSI ​