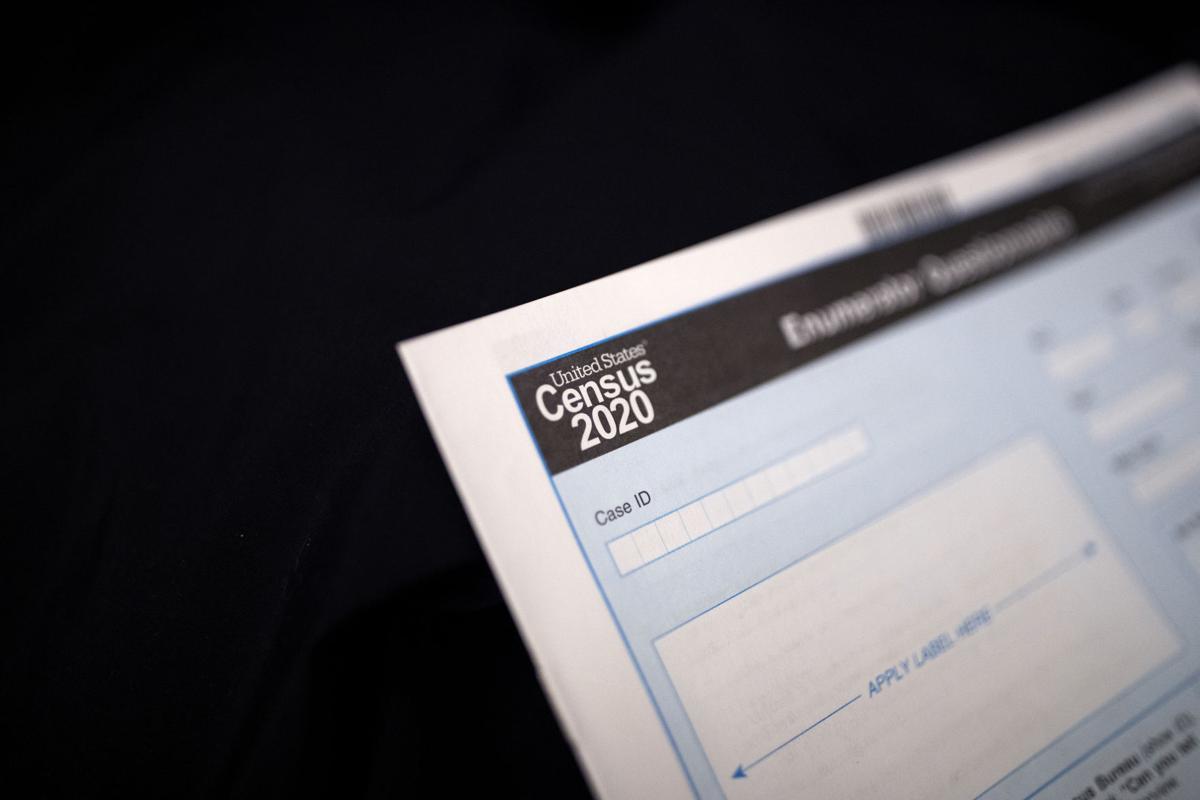 CARBONDALE — The Census response rate across Southern Illinois is abysmal, putting at risk millions of federal dollars for infrastructure improvements, education and social service programs. The low response rate could also dilute the region's political representation in Congress and the state legislature as maps are redrawn following every decennial census count based on population.
As of Monday, only about 46% of Carbondale households had responded to the 2020 Census survey. The city estimates it loses about $1,600 for every person, per year that fails to respond — or $16,000 over a decade.
"We've got a lot of work to do," said Carbondale Planning Director Chris Wallace, who also heads the Complete Count Committee. The census count concludes Sept. 30.
Carbondale isn't the only community struggling on this front. Most Southern Illinois counties have a response rate significantly below that of the overall Illinois response rate of just shy of 69%. In Jackson County on the whole, the response rate to date is 56%. Three counties — Alexander, Pope and Hardin — have response rates under 50%. Hardin County's is the lowest, with more than two-thirds of households not responding.
Jeanine Beasley, media coordinator for the U.S. Census Bureau's Chicago office, said the federal agency is working diligently to ensure an accurate count. She said that those who have yet to respond are encouraged to take 10 minutes to get it done. "We're encouraging people to respond now," she said.
At stake, Beasley said, is the region's allocation of some $675 billion in federal funds "not only for critical services that are imparting our communities now, such as health care and emergency response," but also for things such as Pell grants, and money for school playgrounds and repair funds for roads and bridges, to name a few examples.
Wallace said that Carbondale's low response rate is mostly tied to Southern Illinois University students. College students are counted in the town where they attend school, and not where their parents live. That's an important factor for Carbondale. The student population is traditionally hard to reach. But the pandemic made it even harder this year.
Initial postcards inviting households to respond online went out between March 12-20, during SIU's spring break. This year, students didn't return to campus following the break because the pandemic forced the university to move all of its classes online. Beasley said the Census Bureau is working directly with Southern Illinois University in an attempt to count students who were living both on and off campus during the spring semester.
"We've all been affected during this unprecedented time. That's one of the ways in which we've had to adjust our operations to ensure that everyone is counted," she said.
Wallace noted that regional governmental bodies that rely on federal funding, such as the city, mass transit and health department, are obligated to provide services to everyone, even if their funding is shortchanged by a low census count. That's why it's important that as many people as possible respond, he said. "If you're not counted, you're still taking advantage of the resources that are here," Wallace said. "We would like to have the revenue available to provide those services."
The Southern Seven Health Department has also worked aggressively for several months to remind people how important it is that they are counted. Health department spokeswoman Shawnna Rhine noted that only a little more than half of all residents in the seven counties combined have completed their census forms. The overall response rate is 87% of what it was in 2010, despite that people have been given more time to respond this year because of COVID-19. Traditionally, the data collection ends July 31.
Though better than this year, the census response a decade ago in the lower seven counties wasn't great, either. Rhine said that those jurisdictions collectively missed "an easy opportunity" to receive about $12.5 million in federal funding. "This is money that could have been used to improve or develop vital services for every person in the region," she said. If the regional census response doesn't improve in the next six weeks, the loss over the next decade could be significantly more.
Rhine said that events have been held across the region, following social distancing, sanitizing and masking guidelines, in an effort to increase participation. Anyone still needing help completing their census, or who questions, is encouraged to contact the Southern Seven Health Department at 618-634-2297.
For Jackson County residents needing assistance, U.S. Census Bureau workers are in Carbondale at various locations every Monday, Wednesday and Friday, according to a news release from the city. Dates, times and locations are announced weekly on the city's official Facebook and Twitter pages.
Beasley, of the U.S. Census, noted that census takers are currently in the field visiting homes of people who have not responded to multiple requests. All census takers are required to adhere to health guidelines, including wearing a mask and maintaining a distance, she said. Further, Beasley noted that a census taker will never ask for money or any personal information such as a social security number, and they are required to wear an official ID badge. She stressed that any information provided is confidential. The Census Bureau only makes aggregate data available, not that of individual households.
People who have yet to get counted are encouraged to do so by returning a paper packet by mail if they received one, filling out the form online at my2020census.gov or by calling 844-330-2020 for English-language speakers; 844-468-2020 for Spanish-language speakers; or 844-467-2020 from a TDD phone system for the deaf or hard of hearing.
618-351-5079
On Twitter: @MollyParkerSI ​
Get Election 2020 & Politics updates in your inbox!
Keep up on the latest in national and local politics as Election 2020 comes into focus.