MURPHYSBORO — An advisory question on the general election ballot asks whether residents of Murphysboro want cannabis businesses to be able to operate in city limits.
In September of last year, Murphysboro City Council voted against allowing the then-soon-to-be legalized cannabis industry to operate within the city. A state law that went into effect New Year's Day made recreational pot sales legal in the state, with cities and counties having the option to opt out. Cities cannot, however, opt out of the legalization of consumption and possession of cannabis for adult use.
Several Southern Illinois communities also voted to opt-out of legal pot sales. But, in Murphysboro, the council was split down the middle, with Mayor Will Stephens casting the tie-breaking no vote. Because of how close the vote was, Stephens and his council elected to have an advisory question put on the general election ballot. It reads: "Shall the City of Murphysboro prohibit adult use cannabis dispensing business establishments within the City of Murphysboro?"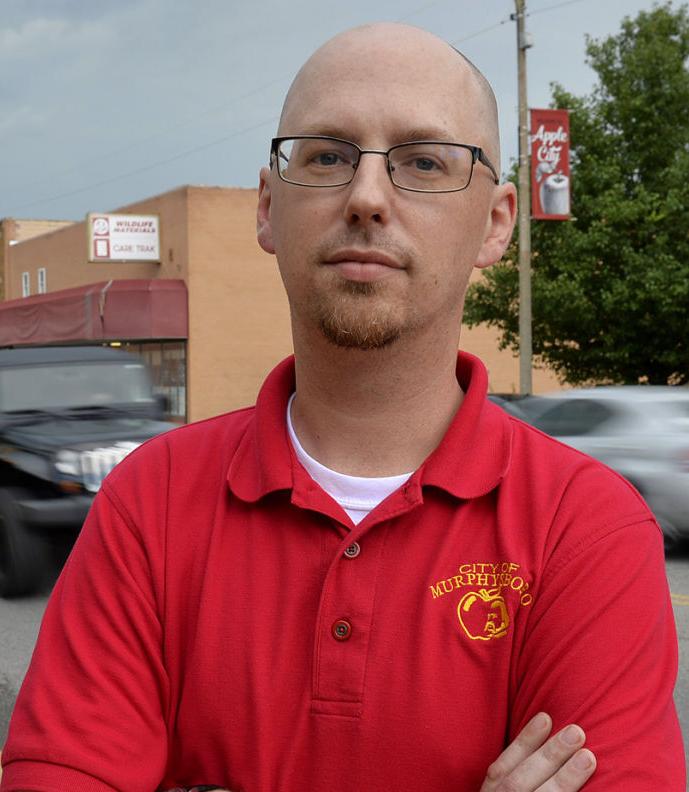 Stephens told The Southern there were several factors that went into his initial no vote, one being that more people lobbied for him to vote against it rather than for it. He also said the city was on solid financial footing, so he did not see it as a must for the city to be financially sound — municipalities can collect sales tax on pot sales. Also, he said he saw it as a good thing to wait. He said if the city decides to allow adult-use pot sales in town later, it will be able to learn from other cities in the region that have already opted-in to pot sales.
Murphysboro Alderman W.J. Pittman voted for allowing cannabis businesses last September. He said it seemed like a "no-brainer" to allow sales of legal adult-use cannabis in town. He said he wanted to see some tax revenue come to the city from it.
He said he hopes that those who voted no out of concern over potential upticks in crime or other social ills might look to Carbondale, Anna and other cities with dispensaries. He said he's not heard of any problems in those cities associated with their dispensaries.
"I hope they take that into account," Pittman said.
David Wells owns D&D Hemp Store on Walnut Street in Murphysboro. He said in the 18 months his shop has been open, he has seen a lot of snark and animosity from some in the community about his business. He sells medicinal hemp buds that contain high amounts of cannabinoids and little to no THC, the chemical compound that gets marijuana users high. However, Wells said, some don't make this distinction between the inert CBD buds and the high-THC buds coming from the dispensaries.
Even still, he said he thinks the referendum question will show residents do want adult-use businesses in town. He said if it's allowed downtown, he might even be interested in putting together an application for a state license to expand his business, though he's not sure if he has the money to do that.
If the voters say they want these businesses in town, Stephens said the next step would be more discussion — ballot questions are used for advisory purposes and do not make something law in and of themselves.
"I think the next step would be you would likely see a member of the City Council put the consideration back on the agenda," he said. After that, it would come to another vote.
When asked if he would vote the same way now as he did a year ago, Stephens said he likely would. However, in a written comment to The Southern, he added, "the only caveat being if an overwhelming majority vote for pot shops in town." If this were the case, he said, he would have to reconsider his position.
618-351-5823
On Twitter: @ismithreports