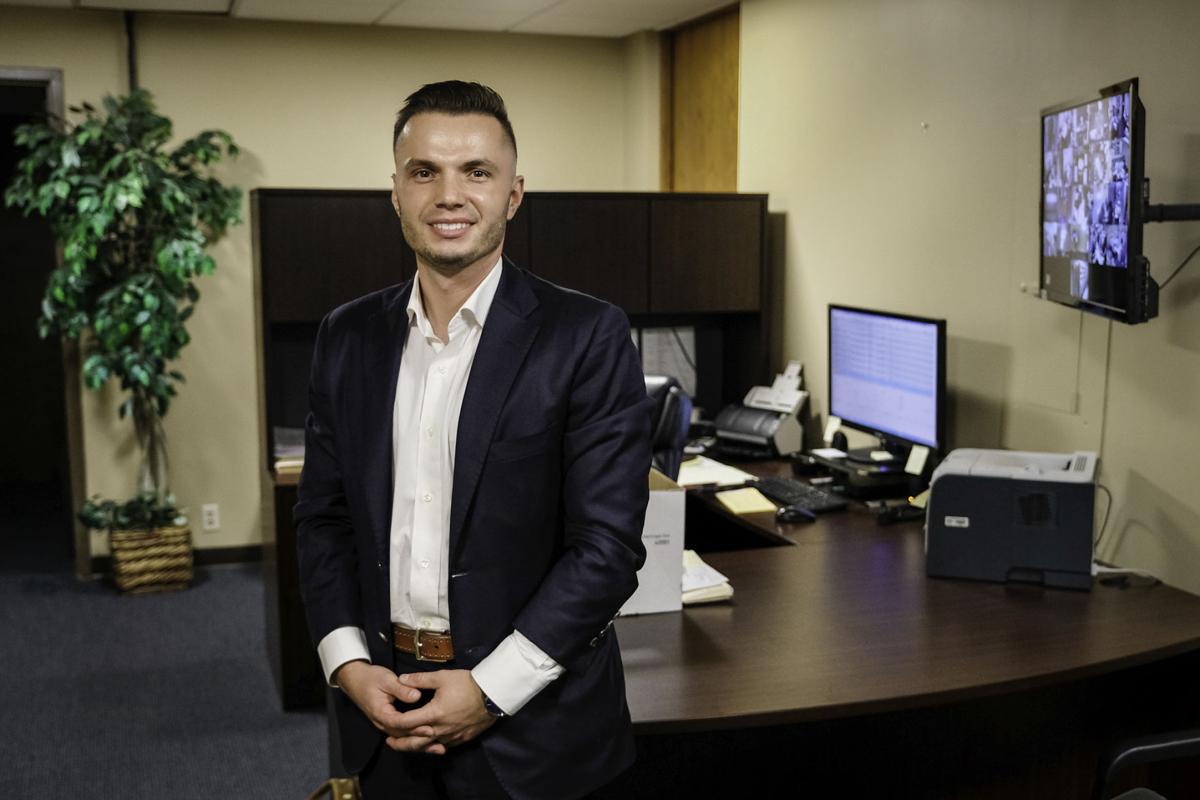 MARION — When Justin Maze became the Williamson County circuit clerk on Jan. 28, he set a goal: to learn each position in his new office.
Maze is a lieutenant with Illinois Department of Corrections and has leadership experience in the Illinois Army National Guard and the U.S. Marine Corps.
"My role in the Marine Corps definitely taught me about leadership," Maze said. "One thing I learned that to you have to know the positions you are leading."
So, Maze is spending time job shadowing the employees in the circuit clerk's office and learning from them. A county's circuit clerk is the keeper of the records within the court system.
"It's very difficult to understand what changes need to be made if I don't understand the most basic of roles in the office," he said.
Maze also reached out to judges in the county to get their opinion of how the office is operating. Is it working for them? Do they have everything they need to conduct court?
While he is seeking input and learning from others employed in the court system, he stressed that his job is to serve the residents of Williamson County.
"Honestly, what I'm learning is how the whole judicial process works," he said.
The Marine Corps also taught Maze that any failure is a failure of leadership. If his office is not working properly, in a timely manner, that is his own failure.
"If things are working, that's great. I'm not here to grandstand. I'm here to do a job for the people of Williamson County," he said.
He said he is grateful for that opportunity.
After Austin Crabb resigned the from the circuit clerk position in January, Maze got a call from Jeff Diederich, chairman of the Williamson County Republican Party, asking if he would be interested in the position.
He went through a series of interviews, and the party's executive committee chose him to fill the position. On Jan. 28, the county board confirmed their choice.
Maze was asked to run for the position in 2020. He decided to run for Williamson County Board instead. At the time, he told The Southern Illinoisan that he was really interested in County Board. Maze lost that race by about 200 votes.
The new county chairman asked him to consider the circuit clerk position and said Maze's education and military service made him a good candidate. Maze believes his education will help him expand on work done by previous circuit clerks.
"Previous circuit clerks put good controls in place. It's important we make sure we're good stewards," he said.
Maze is a graduate of Liberty University with bachelor's degrees in business and accounting. He received his Master of Business Administration in May.
He is currently taking a leave of absence from his job as correctional lieutenant.