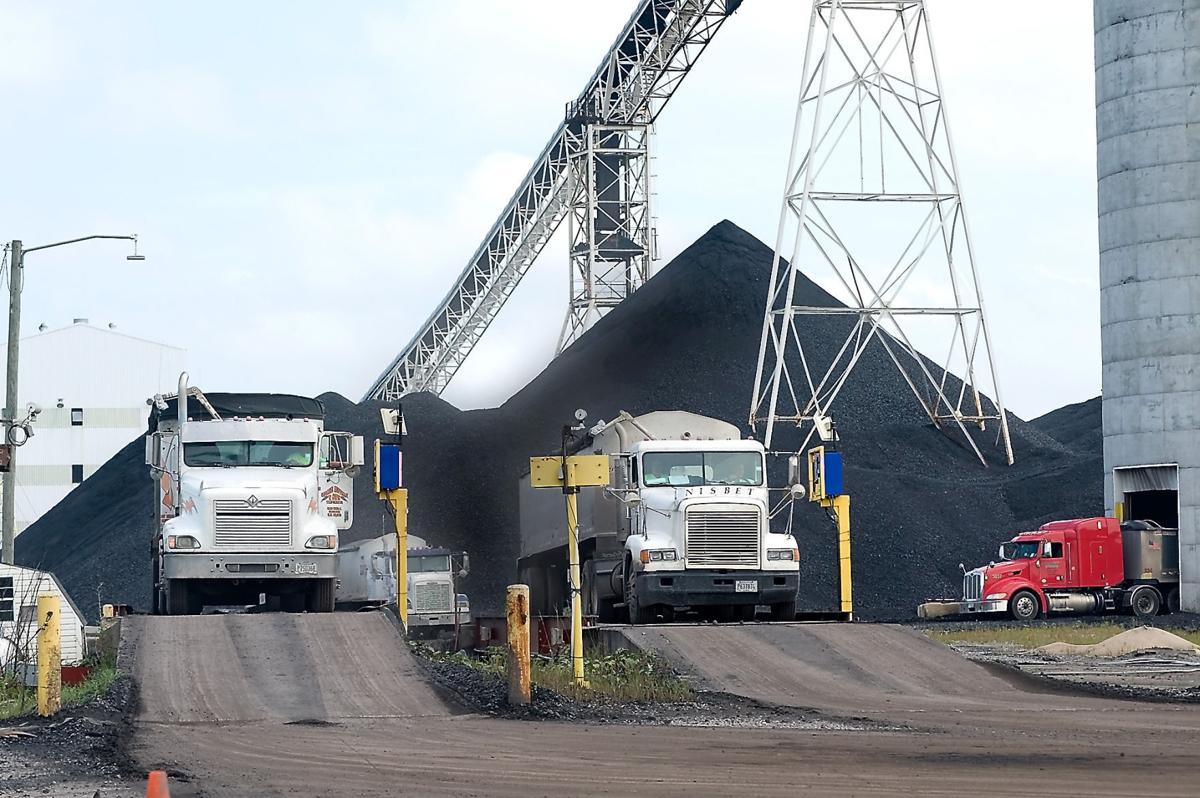 Environmentalists are again touting a severance tax on Illinois's coal production. Coal industry lobbyists said the tax would be another attack on an already-embattled economic driver.
Proponents of the "Community Futures Initiative" were in Southern Illinois this week, rallying support for a 5 percent severance tax on all coal produced within Illinois. Only three of the 25 coal-producing states, including Illinois, don't have a targeted tax on coal production.
Proponents aren't looking to "demonize" coal, they said, noting Thursday the resource's "long and proud history" within the state's industrial landscape. But the regulatory and environmental cost, as well as the toll mining takes on local roads, merits an additional revenue stream, they contend.
"We acknowledge the importance of coal," said Lan Richart, one of the activists spearheading the initiative. "Like with anything, there's an upside and a downside."
Proponents estimate the tax would generate $174 million for state and local governments by 2020. Under the plan, a third of that cash would go into the state's general fund. Another third would be distributed to local governments, a potential boon for coal-producing counties such as Saline County. The remaining third would be stashed in a investment fund aimed at mitigating the environmental and economic effects caused when a mine shutters.
The pitch is nothing new. And previous failed attempts suggest an up-hill climb for environmentalists. In 1984, a similar severance tax fell one vote short in the state House. More recently, former Gov. Pat Quinn's administration batted the idea around while eyeing methods of funding the beleaguered Illinois Department of Natural Resources. 
In both instances, Illinois Coal Association successfully argued that the tax would spike production cost and make Illinois coal less competitive in the market. 
"The current coal market is challenging and U.S. coal production is shrinking," said Phil Gonet, president of the Illinois Coal Association. "An Illinois severance tax will threaten the viability of coal production and could lead to mine closures and the loss of high-paying jobs. "
Severance tax supporters cite an analysis published this week by the Chicago-based Center for Tax and Budget Accountability, which concluded coal actually costs the state $20 million a year in tax breaks and other public services. 
Coal production in Illinois tanked after the passage of the Clean Air Act in 1990, Gonet said. Illinois is one of the few states in the country enjoying a rebound, though. Production has spiked in Illinois over the last few years, Gonet said.
But an industry that once employed more than 30,000 now accounts for roughly 5,000 jobs, according to the Coal Association. Mechanization is widely credited for the decline.
The General Assembly last year imposed a similar tax on oil and gas drillers when fracking was approved. 
Get Government & Politics updates in your inbox!
Stay up-to-date on the latest in local and national government and political topics with our newsletter.