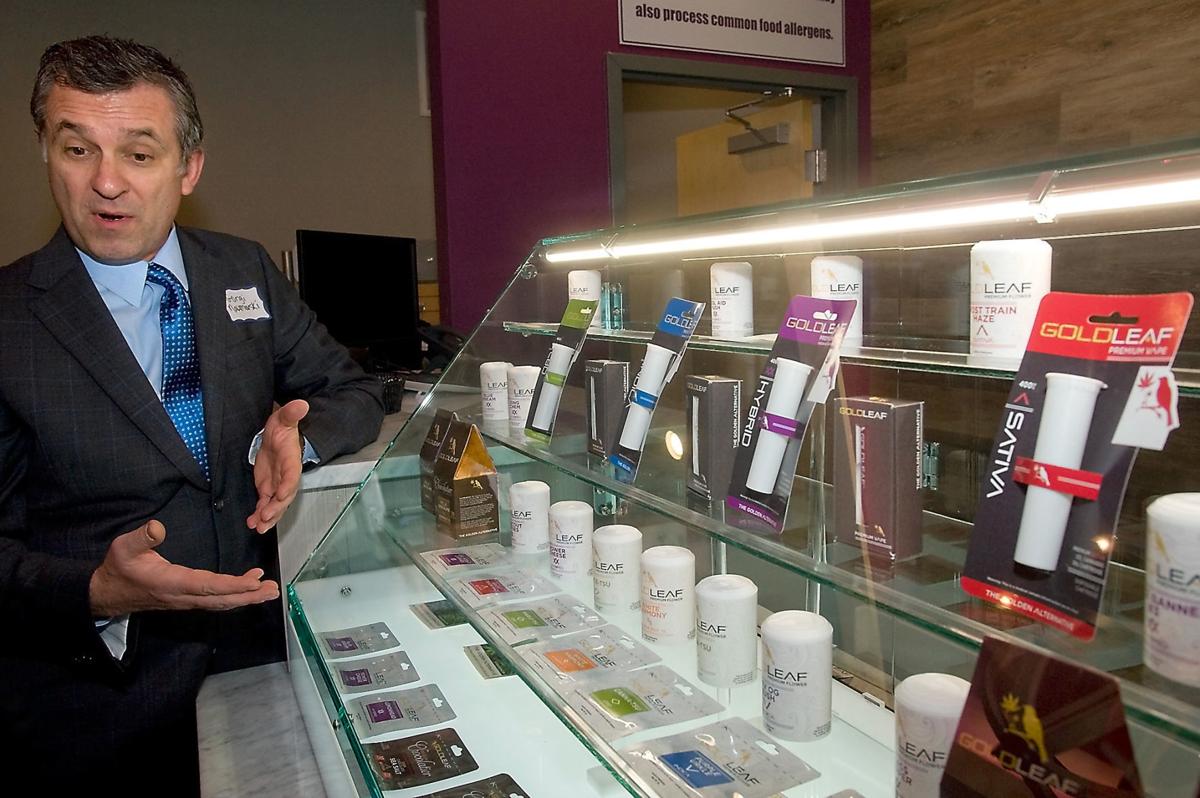 CARBONDALE — Since Gov. J.B. Pritzker announced this past May his plan to legalize cannabis, he has framed legalization as a social justice issue first and foremost.
In 2010, black Illinoisans were 7.5 times more likely to be arrested for marijuana-related crime than whites, despite using the drug at roughly equal rates, according to an analysis from the American Civil Liberties Union.
Those arrests and convictions led to long-term consequences: lost jobs, benefits and jail time.
The Pritzker legalization law seeks to right the injustices of unequal law enforcement in multiple ways.
It will allow up to 770,000 Illinoisans to have their marijuana possession, manufacturing or "intent to deliver" convictions expunged.
It will invest 25% of all pot tax revenue in impoverished communities hit hard by the war on drugs and 20% more in mental health and substance-abuse treatment programs statewide.
And its regulation of recreational marijuana sales, the administration claims, will give black Illinoisans and other people disproportionately punished for weed crimes a chance to get into the business.
In the run-up to legalization, which will happen Jan. 1, the 55 existing licensed medical marijuana dispensaries are the only businesses eligible to receive a license to sell recreational pot; the administration's logic being that they're best prepared to meet massive demand immediately and safely.
Those select businesses — including The Harbory in Williamson County, just outside of Marion, and Thrive, in Anna and Harrisburg — could receive a recreational license for a second location, too, if they pass all state inspections.
You have free articles remaining.
That means a maximum of 110 dispensaries will be selling pot statewide on Jan. 1.
Beginning Dec. 10, license applications open to everyone else, with special competitive advantages to companies owned by "social equity applicants" — Illinoisans who have been arrested for a now-expungeable cannabis crime or who live in areas that experienced disproportionate marijuana enforcement.
Business owners can also get the competitive edge, which includes bonus points in the application process and low-interest loan opportunities, if the majority of their workers meet the "social equity" criteria.
A week ago, the state released maps defining those hard-hit areas based on poverty, unemployment and law enforcement data. In Southern Illinois, they include eastern Murphysboro, northeast Carbondale, northwest Marion, the west side of Harrisburg and northern Carmi.
In total, more than 2 million Illinoisans live in the 683 Census tracts that make up the disproportionately impacted areas, the Pritzker administration announced in a news release.
Entering the Illinois marijuana industry won't be cheap. Applicants must pay a nonrefundable $5,000 application fee and a $30,000 license fee, in addition to significant startup and operating costs.
However, there are several mechanisms in place to help "social equity" applicants overcome the financial barrier. Their application fee is automatically cut in half, and they qualify to apply for low-interest loans via the newly created Cannabis Business Development Fund, within the Department of Commerce & Economic Opportunity.
Social equity applicants may also receive technical assistance and support through the complex application process and bonus points on their applications.
"As Illinois continues its path toward putting equity at the forefront of the state's new adult-use cannabis expansion, it's important to create opportunities in communities that have been hardest hit by the war on marijuana," Pritzker said in a news release. "Taken together, these efforts will do more than any other state in the nation has done to focus on equity."
The first round of open applications will be accepted between Dec. 10, 2019, and Jan. 2, 2020, with up to 75 new dispensary licenses to be issued by May 1, 2020, according to the Illinois Department of Financial and Professional Regulation.
"We're committed to ensuring that this process is transparent, fair and accessible to people from all communities in Illinois," said Deborah Hagan, Secretary of the Illinois Department of Financial and Professional Regulation. "We look forward to reviewing applications and providing information to those who are interested in learning more."