CARBONDALE — Gov. Bruce Rauner and Lt. Gov. Evelyn Sanguinetti stopped by the tailgate at Saluki Stadium before the game between Southern Illinois University and Western Illinois on Saturday as part of his "our home, our fight" bus tour.
Rauner and Sanguinetti started their day at a veterans' parade in Columbia and planned to end Saturday evening in Springfield. The stops on Saturday were part of a nine-day bus tour throughout the state in the days before Election Day, in which Rauner faces a re-election challenge from Democrat JB Pritzker.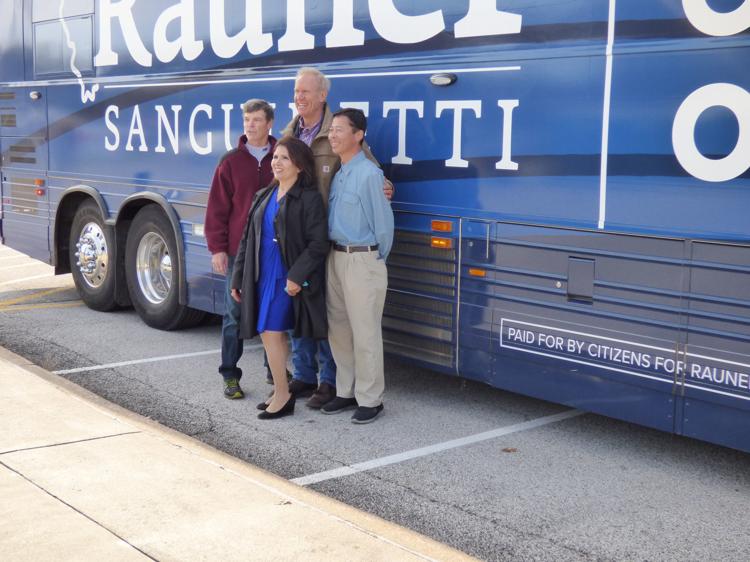 The big, blue Rauner and Sanguinetti bus pulled in shortly after noon on Saturday. The bus reads: "Our home, Our fight, Our future."
"This is like a perfect football day," Rauner said.
The governor was met by State Rep. Terri Bryant, who introduced him to supporters at a couple of tailgate parties, including one that involved SIU board trustee Joel Sambursky and his family. The governor praised Sambursky's service on the board of trustees.
Gene Morgan was frying crappie and gave the governor a piece of his fried fish, saying the fish was swimming in Crab Orchard Lake yesterday. Rauner told him the fish was good and thanked him for sharing it.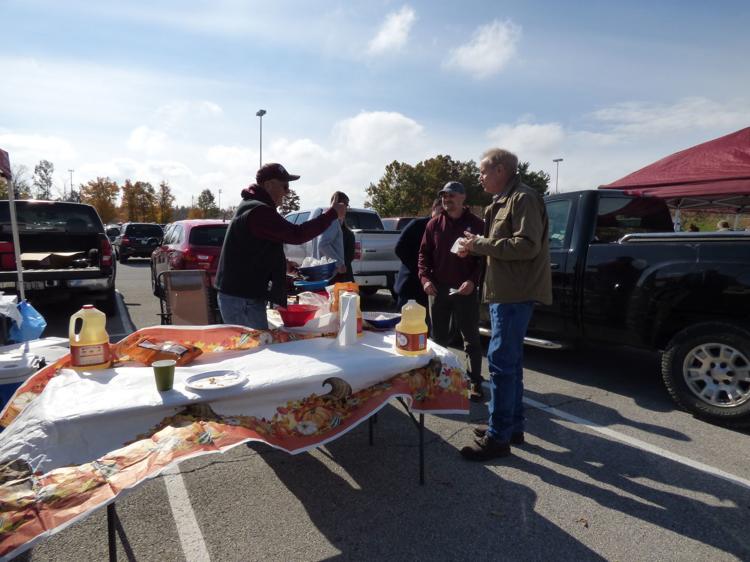 During his visit, many tailgaters introduced themselves to Rauner and asked him to pose for a picture with them. Parents brought their children to meet the governor. One gentleman said the last governor he had seen up close was Dan Walker.
Sanguinetti met Dr. Karen Strack and discussed the importance of telemedicine in rural communities throughout the state.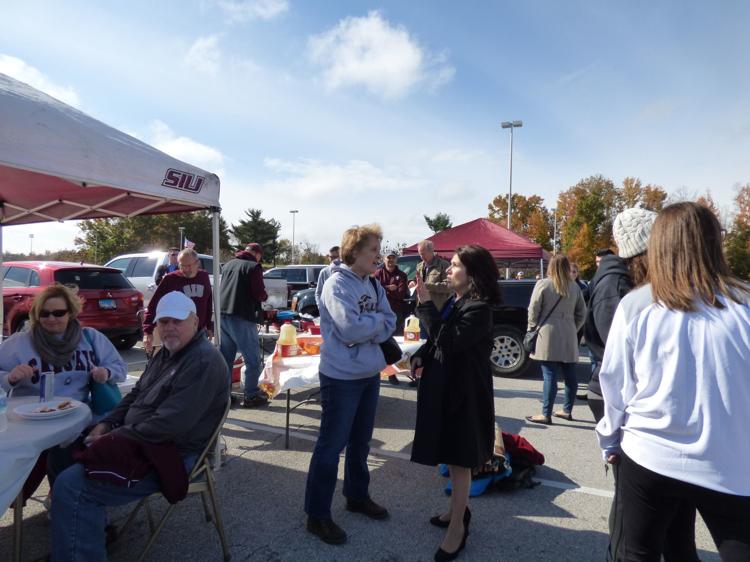 A few people declined offers to have their pictures taken with the governor, but they were polite about it. Some tailgaters ignored the governor as he walked by their tables and tents. Most partiers seemed pleasantly surprised by his visit.
"Everywhere we go, people will come up to us and say, 'Governor, stay strong. Don't back down. You're on the right track. Madigan has got to go.' And, a lot of times, they will go on and say, 'I'm a Democrat. I don't normally support Republicans, but I support you because we have got to stop that corruption and the tax hikes coming out of Chicago.' So, it's very exciting," Rauner said.
He added that he is reminding everybody to go to the polls and vote on Nov. 6.
"Most people don't vote, and that's the problem. We've got to get everybody out," Rauner added.
Rauner and Sanguinetti cheered on the Salukis as they walked from the locker room to Saluki Stadium before boarding the bus shortly after 1 p.m. to head for their next stop in Benton.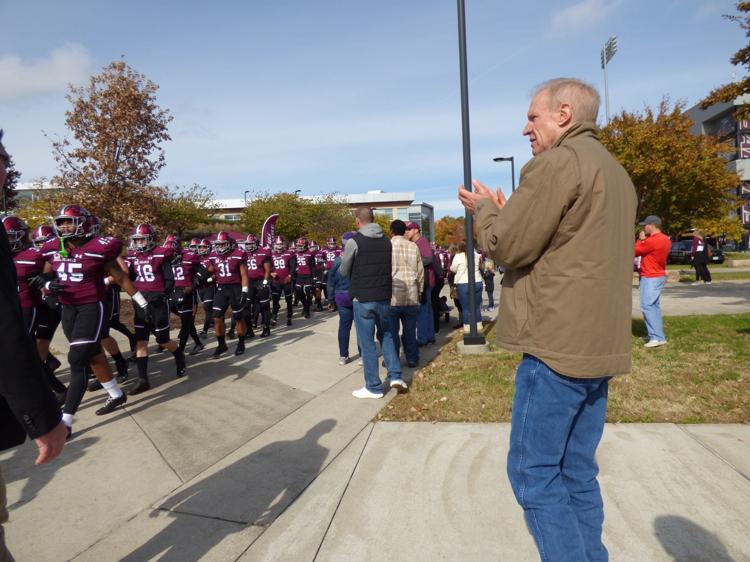 The governor and lieutenant governor will campaign in Decatur and Champaign as well as surrounding areas on Sunday.