CARBONDALE — Rep. Mike Bost's campaign has confirmed in an email Sunday that President Donald Trump will visit Jackson County on Saturday, Oct. 27. 
Trump's visit is scheduled for 4:30 p.m. on Saturday in Southern Illinois Airport Hangar No. 6. The email says the event is a campaign rally. Bost will also attend.
More information about the rally, including information for how to register to attend, is at this link.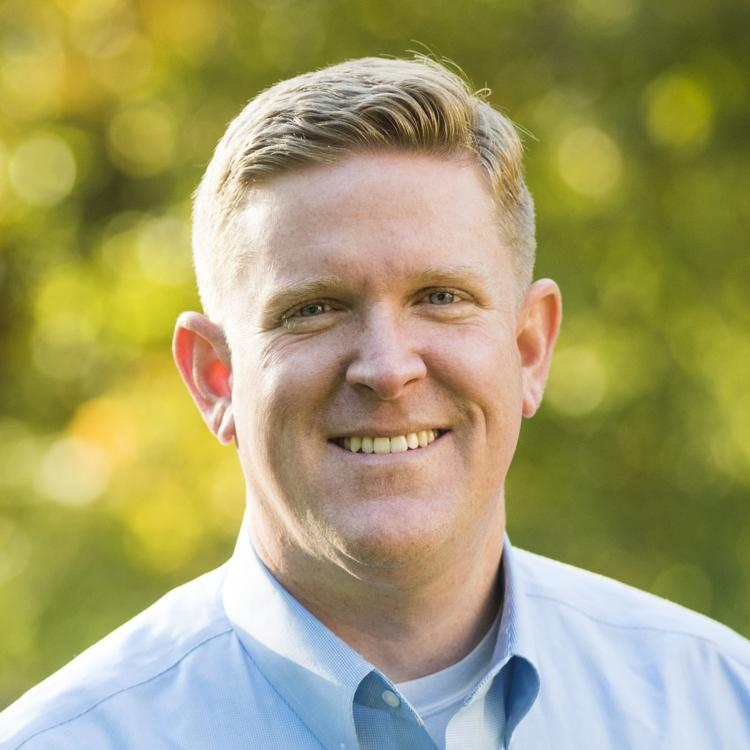 Republican Rep. Mike Bost is in a tight re-election race against Democrat Brendan Kelly for Illinois' 12th Congressional District seat.
In the email from his campaign, Bost said he is "honored to have the president visit Southern Illinois."
U.S. Rep. John Lewis of Georgia, a civil rights activist who worked with Martin Luther King Jr. and in the 1960s worked to desegregate businesses in Cairo, spoke this past Tuesday in East St. Louis at a campaign event for Kelly.
Murphysboro Mayor Will Stephens noted this will be the first visit by a sitting U.S. president to the region since Bill Clinton spoke at Southern Illinois University Carbondale in 1995.
"This rare occasion provides an opportunity to highlight the issues facing our region to the president," Stephens said. "I'd encourage President Trump during his visit to learn more about our need for an expanded Illinois Route 127 between Murphysboro and St. Louis and for increased federal funding for rural universities like SIU Carbondale."
Carbondale Mayor Mike Henry said as far as he knows, the city will be providing logistical mutual aid the day of Trump's rally. Southern Illinois Airport has a Murphysboro address and is located between the two towns in Jackson County.
In an email leaked to The Southern late last week, Carbondale City Manager Gary Williams told elected officials on Thursday of a potential Oct. 27 visit by the president. But few details were then known.
Saturday, Oct. 27, is also the day the city had planned its first Halloween festival since raucous parties decades ago had turned destructive. The City Council had earlier voted to allow open containers of alcohol in the festival area downtown.
"Obviously it will help us a lot with traffic flow and public safety issues in the city," Henry said of the airport as host for Saturday's rally.
When reached Sunday for comment on Trump's visit, Williams declined to speak on the matter.
The Thursday email about Trump's initial plans for a Carbondale visit sparked outcry from some on the city council. Councilman Adam Loos drafted a four-page resolution declaring Trump unwelcome. However, he later rescinded his request to have it placed on Tuesday's City Council agenda because some council members withdrew support for the resolution.
It wouldn't have mattered, because after deep consideration and notification that there would be considerable civil disobedience from people supporting and opposing the president's visit, Mayor Mike Henry canceled Tuesday's council meeting, electing to reschedule it after Trump's visit.
Henry said there was not a threat of violence, but those from the community action group, The Flyover Social Center, disagreed. The group, which is vocally opposed to Trump's visit and politics, received a business card for white supremacist group, Patriot Front, on Saturday. They took this as a subtle threat of violence against their group.
"The Flyover Social Center, our community space dedicated to freedom, dignity, and equality in southern Illinois, has received a business card from Patriot Front, a fascist group that seeks to intimidate and terrorize women, people of color, immigrants and leftists," the group posted on Facebook Saturday.
"They and other fascist street groups mobilize in defense of Trump, laying a groundwork of intimidation to pave the way for his authoritarian rule," the post continues.
Patriot Front's website espouses a militant view that America, by right of lineage, belongs to white people of European descent.
Though subtle, The Flyover, which participates regularly in local community action and has posted on social media about protests planned around the president's visit, sees the placement of the business card in their mailbox a warning.
This story has been updated to reflect an updated time for the rally and to clarify that Southern Illinois Airport is in Jackson County, not Carbondale.