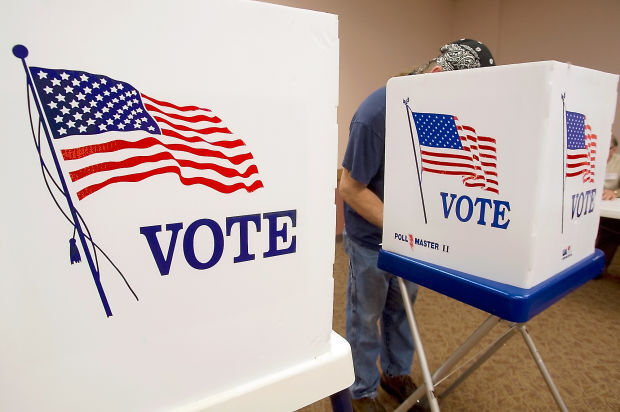 MURPHYSBORO — The expansion of vote-by-mail in Illinois has produced a lot of political discourse, and at times a lot of hot air, but Southern Illinois county clerks are confident in their systems for Nov. 3 general election.
Frank Byrd, Jackson County's clerk, said he's been working feverishly to ensure that the election in Jackson County is accurate, safe and hitch-free, at least as much as it can be.
"I'm a little obsessive," Byrd said.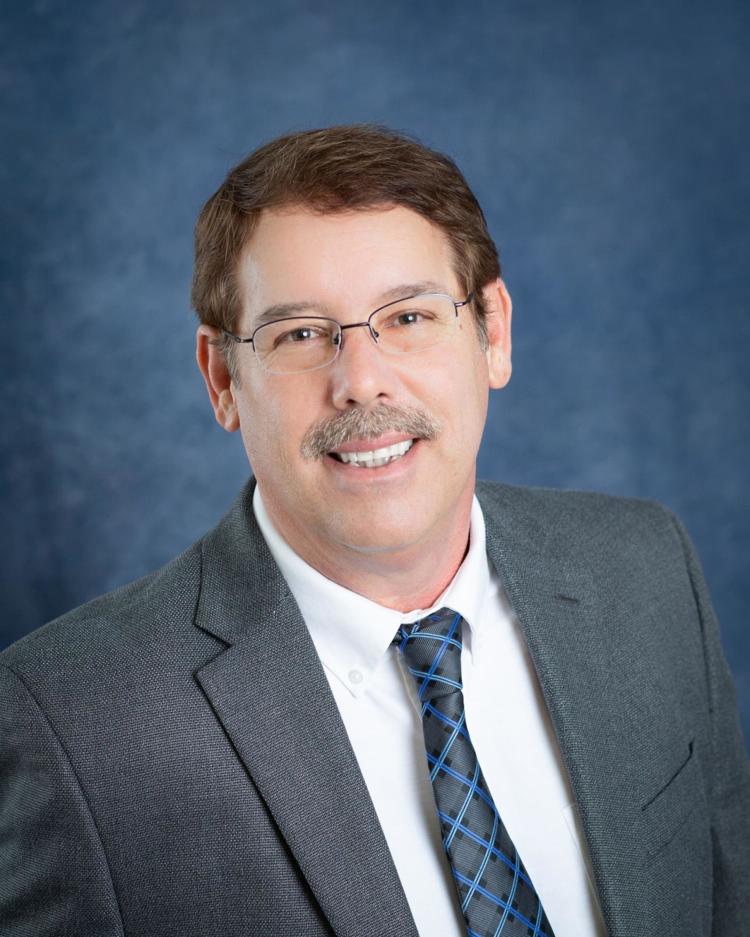 He said he has taken measures to ensure mail-in ballots are protected, even going so far as to purchase and install a ballot retrieval box outside the courthouse in Murphysboro for those who are more comfortable handing over their ballots themselves.
"If they don't feel comfortable sending in the ballot through the mail they can bring it to the ballot retrieval box on the west side of the courthouse," Byrd said.
He said he is also offering curbside voting for those concerned with COVID-19. It will happen at the courthouse — voters will call a posted phone number and two election judges, one Democrat and one Republican, will take the ballot to the voter and return it once they are finished.
In his quest to offer as many voting options to Jackson County residents as he can, and to keep the risk for COVID-19 exposure down, Byrd said he also was trying to use as little taxpayer money as he could. So, he has applied and received grant funding — more than $40,000 — to help cover some of the costs, not only of expanding services, but also to cover the cost of COVID-19 precautions like masks and gloves.
Also, according to a state law that went into effect this summer, he has mailed a vote-by-mail application to anyone who was active in any of the last three elections. He said during the 2016 presidential election his office received 1,115 requests for this service. This year the number is as high as 4,850.
Union and Williamson counties have seen a similar spike. Union County Clerk Lance Meisenheimer said his office averages about 500 requests for mail-in ballots each election year. But this year the number is more than 1,100. Amanda Barnes, Williamson County's clerk, said in 2018 her office had 1,800 requests for mail-in-ballots. She said she mailed out about 5,300 this week.
However, despite the surge in mail-in ballots, Byrd, Barnes and Meisenheimer felt confident it should not delay election results. Byrd and Meisenheimer said there will still be ballots counted after election day. Ballots can be counted up to two weeks after the election if post marked before Nov. 3. But, they said, even with a surge in mail-in ballots, these are not likely to impact results.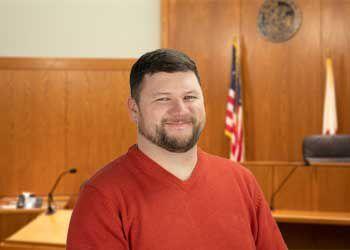 With the expansion of vote-by-mail, Meisenheimer said, there has been a lot of confusion. He said counties are mailing out applications, and other organizations have mailed them out, too, causing confusion.
"Any time you change anything there's doubt with people," he said. "I'm constantly working to put out those fires."
Meisenheimer said he was confident in his office and its ability to hold a reliable election.
"I know the results will be right," he said.
618-351-5823
On Twitter: @ismithreports