CARBONDALE — The images of President Donald Trump's supporters storming the Capitol building Wednesday in a riot that left five dead will be written into history books, but what is not certain is how the Republican Party will move beyond it — will it embrace Trumpism moving forward, or will the party tear down and rebuild?
A day after pro-Trump rioters stormed the U.S. Capitol, Rep. Mike Bost in a Thursday statement defended his decision to vote against certifying election results in two states.
Millions watched Wednesday as tensions escalated as thousands of Trump supporters gathered to protest the counting of Electoral College votes by a joint session of Congress. Eventually, a violent mob pushed its way past Capitol Police and into the building itself. They vandalized offices, destroyed property and forced the evacuation of lawmakers.
"I don't know where the party goes from here," John Shaw said.
Shaw is the director of Southern Illinois University's Paul Simon Public Policy Institute. As a former Capitol reporter, Shaw was shocked to see the scene of mob action in the halls he walked not long ago. Looking ahead, Shaw said, Wednesday's action by Trump supporters might have been the logical conclusion to Trump's firebrand presidency. But, he said, it leaves a lot of questions for GOP leadership.
"The Republican Party needs to decide if it wants to be a governing party or a mob," Shaw said.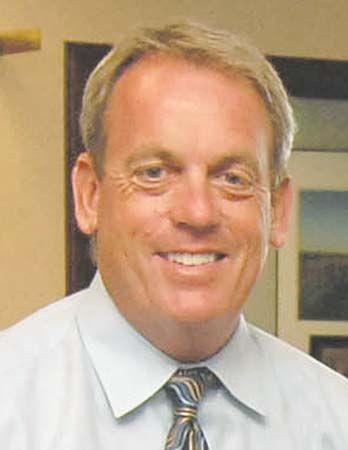 Illinois State Sen. Dale Fowler, R-Harrisburg, did not mince words when asked about Wednesday's attack on the Capitol.
"Those who carried out these horrendous actions do not represent the Republican Party and go against everything we stand for. These bad actors deserve our condemnation and their actions deserve justice," Fowler said in a written response to The Southern Friday.
He went on to stress working across the aisle as the answer.
"Polarization and refusal to work together is not the answer. Especially here in Illinois where our legislative and executive branches are controlled by the Democrat party, we cannot afford to let party politics drive agendas and decisions," Fowler wrote.
Shaw said it was a long road leading to Wednesday's violence inside the Capitol.
"I think that Republican leaders since 2015 made a deal with the devil," he said. He said behind closed doors, top-ranking GOP legislators maybe were not big fans of Trump, but towed the line in order to satisfy an energized base. Shaw said when questions have come up about Trump's "shattering of all presidential norms," GOP members often would pivot away from questionable behavior and toward conservative policies Trump enacted. Shaw said the basic argument is that Trump was conservative in action, which for many made it possible to overlook Trump as a person.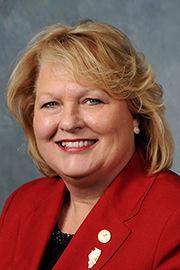 State Rep. Terri Bryant, R-Murphysboro, pointed to conservative policies when discussing the current and future GOP.
"We are militarily stronger, we had some massive tax cuts, the economy until COVID was phenomenal," she said, attributing these to Trump's policies. These policies are all what Bryant called "Republican strongholds."
That said, she condemned the violence, but she said not all who were there to protest on Wednesday became rioters.
"We had a lot of Southern Illinois citizens who were up there (for) the protests who didn't see anything (happening at the Capitol building)," Bryant said.
When she looks to the future of her party, Bryant said she thinks the core issues the party has always supported will always be at the fore, whether the Republican figure comports themselves more like Donald Trump or Dwight D. Eisenhower. As to what happens to Trump's diehard supporters when he leaves office, Bryant invoked the image of the GOP's big tent philosophy.
Bryant said a Republican who is more left-leaning is no less a Republican than one who is way to the right of center.
"There's room in the party for everyone," she said. Bryant illustrated this by saying Rep. Adam Kinzinger, R-Kankakee, did not speak for her when he called for invoking the 25th Amendment to remove Trump from office.
Shaw said there will have to be conversations at the top levels about what types of policies and candidates the party wants to pursue moving forward. He believes the country needs both the Democrat and Republican parties to be vibrant and continue to push the American experiment forward.
"I think the country badly needs a functioning Republican Party," he said.
He said members of both major parties should hold themselves to higher ideals than their opponents across the aisle. That's not the same as hating members of other parties, though. Rather, Shaw said, there should be a robust debate among members of the same team.
Shaw said there will be enough of the Trump element that state and local candidates will have to tow the line in future races, but said "it's not a winning message statewide."
Bryant said trouble at the top of the ticket isn't always what matters. She said lower races can have just as much of an impact on one another. In Southern Illinois, she said, sharing a party affiliation with House Speaker Michael Madigan, D-Chicago, could be just as damaging as a Republican sharing a ticket with Trump.
"The fact is, individuals who are Trump supporters are going to continue being supportive of the issues Donald Trump pushed forward," Bryant said. She added that those who went to D.C. this week were angry. Nothing excuses the behavior some of them exhibited, Bryant said. But, she said, the party needs to listen to the ideas some of them brought to Washington.
618-351-5823
On Twitter: @ismithreports