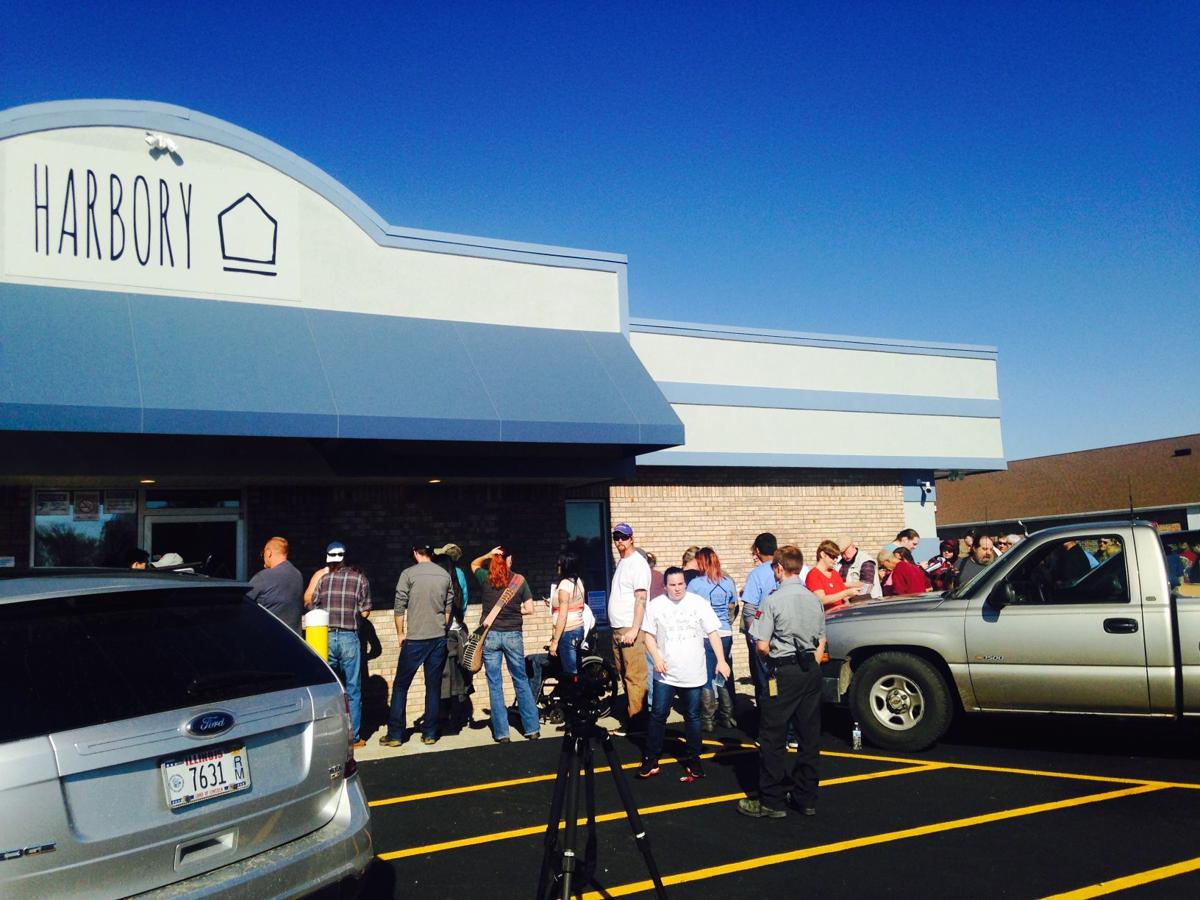 Two more local governments considered ordinances based on the Cannabis Regulation and Tax Act on Tuesday.
Williamson County Board passed a resolution supporting Harbory's application for a license to dispense recreational cannabis. The board also passed an ordinance levying a 3.75% retailer's occupation tax on the sale of recreational cannabis.
The board met at 10 a.m., and after about 45 minutes began talking about recreational cannabis and Harbory, a business near Veterans Airport of Southern Illinois that dispenses medical marijuana.
Commissioner Jim Marlo and Assistant States Attorney Wendy Cunningham attended a meeting in Springfield to learn about the effects of the Cannabis Regulation and Tax Act.
Marlo explained the cannabis act will take effect on Jan. 1 and legalize the adult recreational use of marijuana. It will be legal to possess and smoke in certain areas, but there will be all kinds of restrictions on it. It is not allowed near a church or school, for instance, and adults can smoke at home but not walking down the street.
"It's a hot button topic, but it is what it is," Marlo said." The real issue is the legalization of cannabis. In a nutshell, that horse has left the barn. The law has passed."
After a short discussion by the commissioners which included each of them saying they did not like the law, Chairman Ron Ellis asked if anyone in the audience wanted to speak. The first person up was Lori Ellis, general manager of Harbory.
Harbory opened Nov. 9, 2015. It has 14 employees, a mixture of full- and part-time positions, and 1,500 patients. The business is active in the community, supporting and participating in numerous charitable events throughout the year.
"We can bring four years of experience to it. The average person cannot gauge the amount of security that is out there," Lori Ellis said.
Harbory is asking for support in creating an additional dispensary at the site of the medical dispensary. They would like to open Jan. 1.
"We can do it the right way out of the gate," Lori Ellis said. "We can guide them to use responsibly."
Harbory will have to hire between 20 and 25 employees to serve recreational users. They will dispense safety-tested products. Sales could bring in as much as 30% of the county budget.
According to Ellis, Harbory would have between $15 million and $20 million in sales. At 3%, that would be $450,000 to $600,000 in tax revenue.
You have free articles remaining.
Several patients of Harbory also spoke.
Kim Kennedy said she loves the idea of the recreational being there. She called cannabis a legal alternative to crack and meth, the drugs of choice for our kids.
"As a grandparent, I would much rather my grandson go to a legal store than ride up on a street corner with someone where guns are at to buy a nickel of grass," Kennedy said. "God's word said every plant that bears seeds is good. Gen. 1:11."
Several other patients spoke passionately about how medical marijuana has helped them.
After a recess for lunch, the board came back to hear from Williamson County Sheriff Bennie Vick and voted unanimously to support adult recreational cannabis sales at Harbory. They all also voted in favor of adding a 3.75% tax on the sale of recreational cannabis.
"I think the law stinks. It will cause a lot of problems," Brent Gentry said.
"We have had no problems from Harbory. We don't even know they are there," Gentry said. "People go across county lines and buy, so we will still have to deal with it. That will take money."
He said two of the people who attended the meeting were opposed to the resolution and ordinance. The others supported both.
Murphysboro City Council took a different approach. They voted 6 to 5 to not allow the sale of recreational cannabis within city limits.
City commissioners were deadlocked with John Erbes, W.J. Pittman, Barbara Hughes, Mike Bastien and Gary McComb voting yes and Russell Brown, Janice Curry Witzman, Dan Bratton, Bill Pierson and Gloria Campos voting no. Mayor Will Stephens cast the deciding vote, voting no to the sale of recreational cannabis.
Stephens explained his decision in a public Facebook post, saying he would like to see what happens in other communities before allowing the sale of recreational cannabis in Murphysboro. He also heard from more residents who were against allowing it than those who were in favor of allowing the sale.
He suggested the city place an advisory question on the 2020 ballot, asking voters to weigh in on the issue.
"I am going to urge for this to be done, so that the residents of Murphysboro can have their say. This could sway my position on the issue, since there seems to be no easily discernible consensus on the matter in the community," Stephens' Facebook post read.
Marion voted against allowing cannabis businesses in the city on Monday evening.