SESSER — In an official statement made on his personal Facebook page, Sesser Mayor Jason Ashmore has apologized announcing his resignation last night. 
"I let my emotions get the most of me. I was exhausted & upset which is no excuse," Ashmore wrote in his post. In a statement to The Southern, Ashmore said he was going through a lot of ups and downs election night and was disappointed to see his friends leave office.
"I have a very good working relationship with the people that were in office and we've been able to get a lot done. It has nothing to do with the people that won. It's just I have to start building relations again," he said. 
In a post made to Facebook Tuesday night, Ashmore said the election did not come out in his office's favor and that he planned to resign from his position. However, his office said he has not formally filed paperwork to step down.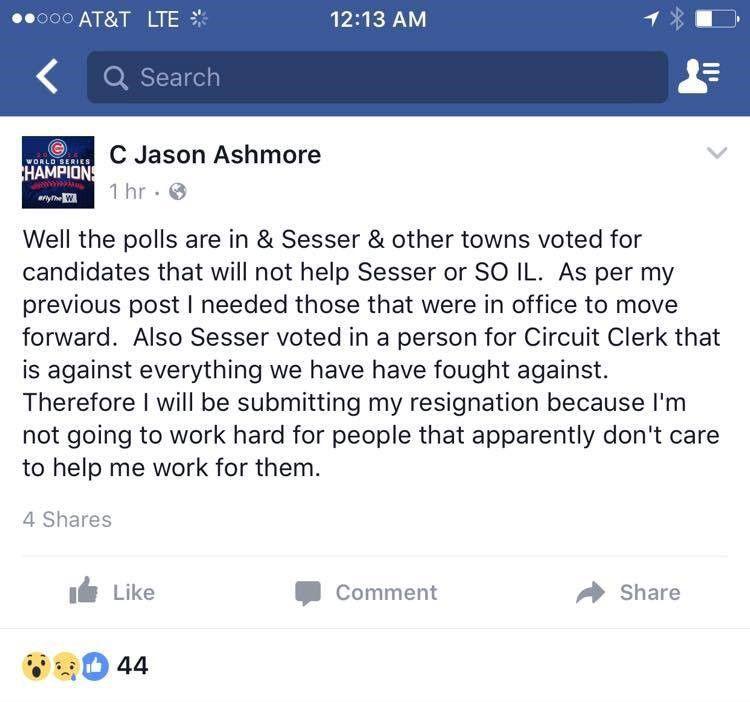 Council members declined comment for this story.