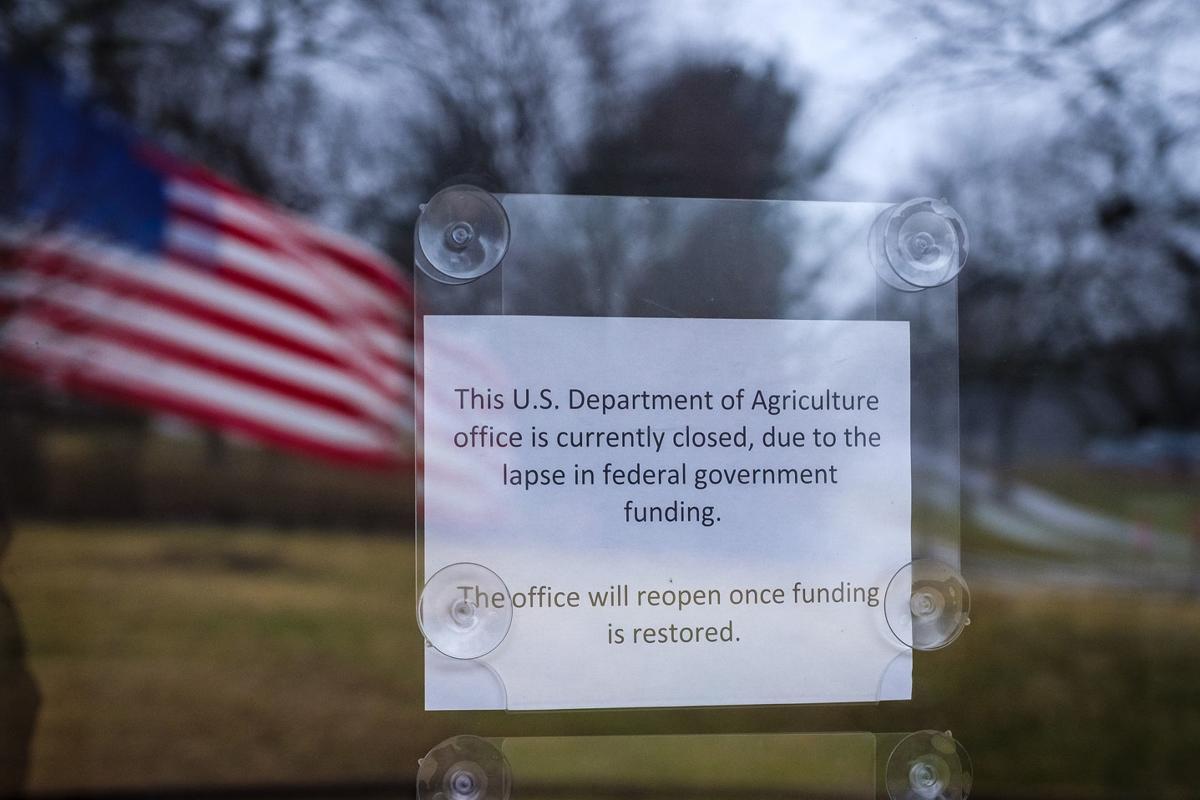 The federal government is partially shut down after lawmakers and President Donald Trump failed to come to a funding agreement last week. Trump demanded $5 billion to fund construction of a wall he promised to build on the United States-Mexico border, but lawmakers didn't agree on a funding plan that would have allotted that money.
What does the government shutdown mean for federal agencies operating in Southern Illinois?
A recording on the answering machine at Mississippi Bluffs Ranger Station in Jonesboro says, "You've reached Shawnee National Forest Mississippi Bluffs Ranger District. We are not in the office at this time. We are on furlough due to the lapse in federal government funding. Please leave a voicemail. Please note we do not have access to emails or voicemails during the current lapse in funding. I look forward to returning your message once funding has been restored. Thank you."
Similar recordings are on the phone at forest headquarters in Harrisburg and Hidden Springs Ranger District in Vienna.
Federal workers are exempted from furloughs if their jobs are national security-related or if they perform essential activities that "protect life and property."
Some employees, who perform duties designated as essential, will continue to work. At Shawnee National Forest, this includes any employees who perform fire suppression, law enforcement, emergency and national disaster response, protection of research studies, collection and payment activities for local obligations, cybersecurity and infrastructure operations, and others.
Crab Orchard National Wildlife Refuge Visitor Center had a similar recording saying they were out of the office due to the current lapse of federal appropriations. It refers everyone to the the U.S. Department of the Interior website, which lists contingency plans for all its divisions, including U.S. Fish and Wildlife Service, which includes wildlife refuges.
The contingency plan says refuge areas must be closed unless and until they determine that allowing particular areas to open or particular activities on a limited basis will not cause funds to be expended or obligated.
Federal Wildlife Officers will continue to work to ensure the protection of human life and security of property on the refuge.
A message on the number listed for the Social Security Office in the Federal Building in Carbondale referred people to the agency's website.
U.S. General Services Administration, also located in the Federal Building in Carbondale, did not answer the phone.
According to the Associated Press, these government services will continue during the shutdown: U.S. Postal Service, passport services, U.S. military, FBI, Border Patrol, Coast Guard, Transportation Security Administration, air traffic control system, food inspection, Medicare, veterans' health care, FEMA, Department of Homeland Security and many other essential government programs.
Nearly 90 percent of the Department of Homeland Security's 240,000 employees will be at work because they're considered essential.
Social Security checks will be paid, as will Medicare and Medicaid reimbursements to doctors and hospitals.
A report by Democrats on the Senate Appropriations Committee reported more than 420,000 federal employees deemed essential are continuing to work without pay, including about 41,000 law enforcement and corrections officers. The Homeland Security employees who are working include about 150,000 from the Coast Guard, TSA and Customs and Border Protection.