MARION — Two candidates are on the ballot for the position of Williamson County circuit clerk: Republican Austin Crabb, of Carterville, and Democrat Andrew Wilson, of Marion.
As the keeper of the records within a county court system, the circuit clerk's office plays an integral role in the functioning of the entire court system.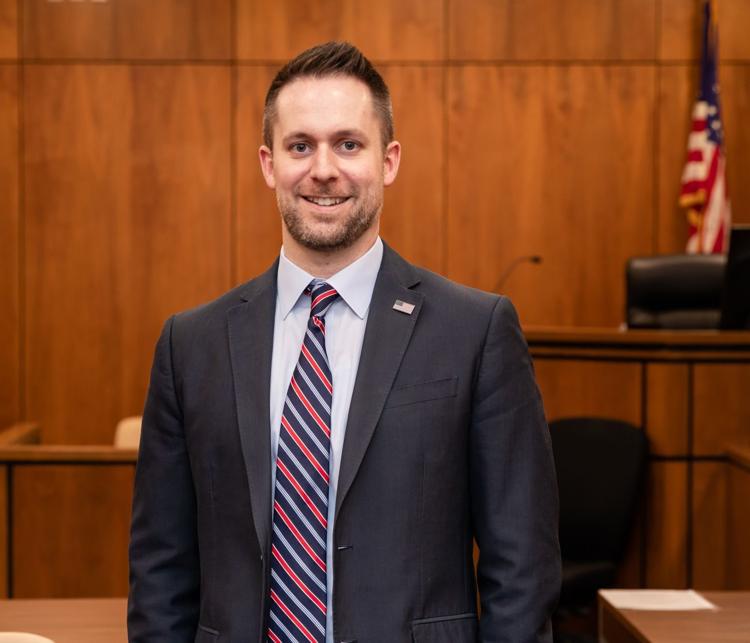 Wilson has been serving as circuit clerk since October 2019. He was appointed by the Williamson County Board of Commissioners to fill the vacancy left by former Circuit Clerk Angie Kochan, who stepped down to take an administrative position at Southern Illinois University before her term expired.
Wilson, who was an assistant state's attorney in Williamson County prior to his appointment, said he believes his yearslong experience working in and around the courthouse makes him best suited for the job, and hopes voters give him a chance to continue serving in the role.
"Knowing this system, it's a huge benefit. I've actually worked inside this courthouse since 2010. So knowing the system, knowing the judges, knowing the attorneys, knowing the language used in documents, it definitely gives you a greater sense of understanding of how everything in this whole system works," Wilson said. "Bringing somebody in that doesn't have any knowledge of this system, I feel, would be a great detriment to this entire community."
This is Wilson's first time seeking elected office in Williamson County. He unsuccessfully ran for Johnson County state's attorney in 2016.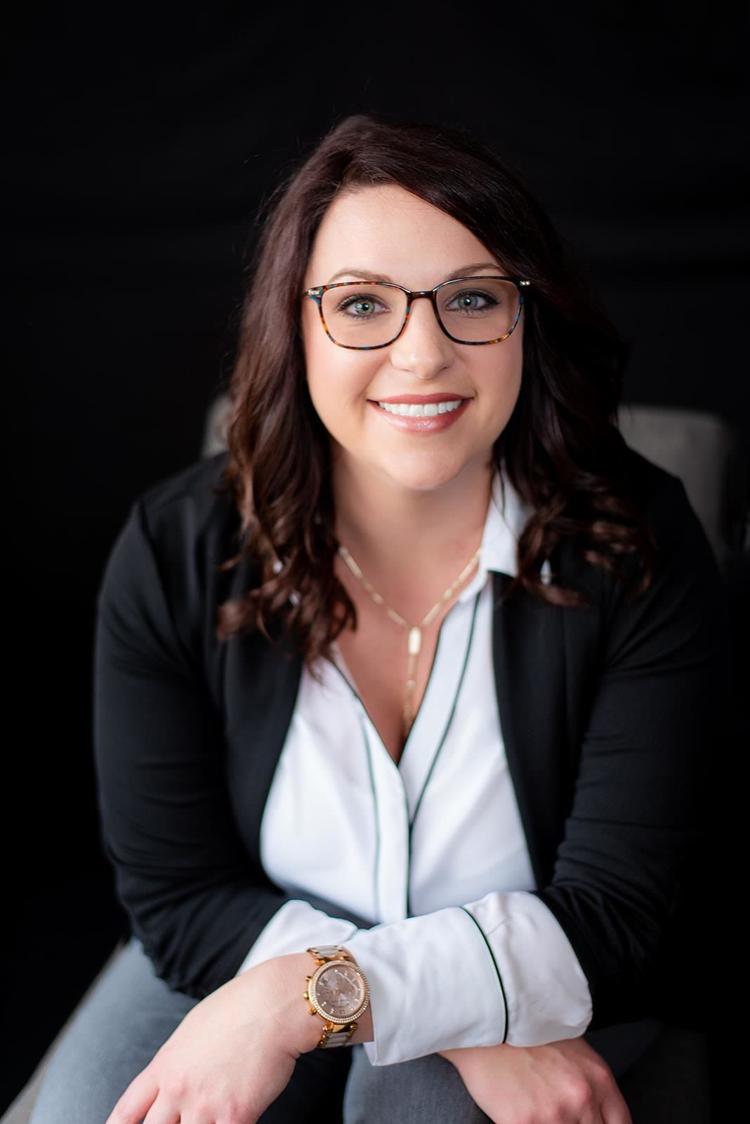 Crabb, who is seeking elected office for the first time, works for the SIU Credit Union, charged with handling its legal and bankruptcy work and delinquent financial reporting. In that role, Crabb said she's become familiar with functions of the courthouse, particularly the circuit clerk's office. She has a master's degree in accounting and is in the process of becoming a licensed certified public accountant.
Crabb said she would bring stability to the office, as it is a position she hopes to hold for many terms."When I win, I plan on making sure I am there and I am that person who makes the office stable. When you have a stable office, you have stable employees and you have employees that are good at their job. That will lead to consistency and efficiency in the office," she said. Crabb said she's not running for this office to build her political resume with an eye toward something else in the future. "This is my end game," she said.
As well, she said her career experience with handling complex financial and reporting obligations makes her well suited to the duties of circuit clerk.
"As an accountant, you really have to learn how to be organized and you have to know that the work that is being produced is perfect. With being the keeper of all court documents, any records that go in and out of the courthouse, you have to make sure that things are done correctly and timely," she said.
Circuit clerks are known for their role operating in the background. Typically, they don't make splashy headlines, and their elections tend to draw less attention than, say, those of lawmakers, judges and state's attorneys. But that doesn't make the job any less important.
The primary duty of the office is to assist circuit court judges with their judicial duties, according to a fact sheet prepared by the Illinois Association of County Board Members and Commissioners. That includes preparing and maintaining records for the civil, criminal, family and traffic court divisions, collecting fees and fines and processing paperwork — mountains of it. The office is charged with processing all citations, preparing notices and summons for service to law enforcement, and subpoenaing all witnesses for trials. Circuit clerks also manage courts' dockets and juries. An office representative must attend all court sessions and keep precise records of proceedings and outcomes. Given all these duties, a well-run office is key to a smoothly operating judicial system.
On the job for a year, Wilson said some of his planned initiatives for improving the office had to take a temporary backseat to the challenges of operating amid a pandemic. "I haven't had a chance to really do what I want to do because after a few months of being in office, everything changed," he said. One of his stalled but still-in-the-works plans involves standing up an online driver safety course in partnership with John A. Logan College.
Through the program, eligible drivers who receive traffic citations in Williamson County would have the opportunity to attend the class virtually as a condition of their court supervision, and if successfully completed, would avoid negative points on their driver's license. The John A. Logan College Board of Trustees has approved the program, and "I would love to continue on with that and get that rolling," he said. 
Crabb said "timeliness and consistency" would be themes of her administration. An accountancy career requires an eye for perfection, which would translate well to this office, she said. "If you mess something up, it's like a waterfall effect … and it slows down the entire process," she said. 
She also stressed her desire to see a more consumer-friendly approach to the office. Circuit clerks are prohibited from providing legal advice, but can answer questions for people, explain paperwork and processes and direct them to various resources.
"I've worked in a customer service position my entire life, and my current position puts me in a relatively tough spot when dealing with customer service, because by the time they get to me, they're already in a hard spot," Crabb said, referring to her bankruptcy work. 
She said people should not feel intimidated about approaching the office with their questions, and that employees should do all they legally can to provide people with the information and resources they need. "You don't need the circuit clerk's office until you need the circuit clerk's office. It's the same with you don't need a doctor until you need a doctor," she said.
Wilson said he's also interested in seeing the office, as well as the entire courthouse, do more to help the growing number of self-represented civil litigants coming through the system. 
618-351-5079
On Twitter: @MollyParkerSI ​