MARION — A Williamson County commissioner says the push for a gun control advisory question on November's ballot has nothing to do with letting the voters speak and everything to do with heavy-handed Springfield politics.
Commissioner Ron Ellis said when the Williamson County Board first started talking in June about letting the voters decide if the board should oppose specific gun control bills that were being debated in Springfield, he was all for it. In fact, the three-person board voted unanimously to put the question on the ballot, they just had to finalize the language.
That is where things began to go off the rails, Ellis said.
MARION — The Williamson County Board is set to discuss language for the November ballot that asks residents what stance it should take on stat…
When the agenda came out for the board's July 26 meeting, it called for a discussion regarding language for the November advisory question. The language had changed considerably from what some board members thought it would be.
The proposed question as it was presented to the board at that meeting read: "Shall the Williamson County Board of Commissioners pass a resolution that opposes any gun control legislation in the Illinois General Assembly?"
Brent Gentry, the board's only Democrat, said the question shifted from opposing five specific bills — some of which deal with wait periods for purchasing certain weapons while others banned the possession of certain gun accessories like bump stocks — to opposing any gun control legislation at all. He said he wouldn't stand for that, and questioned whether or not the resolution on the agenda would even pass.
The resolutions passed by Saline, Jefferson, Effingham and Iroquois counties, and in discussions to be considered in Perry County, oppose four…
After a story in The Southern on July 25 that outlined Gentry's concerns, Ellis said he got a curious text message.
"Sorry for just now contacting you guys about this, I was under the impression this was decided on when the board passed it last month. Wanted to let you know how important this is to myself and Dale's campaign, and the other Republicans running," read the message, which appeared to come from State Rep. Dave Severin's cellphone.
"The statewide Republican operation is going to use paid advertisement to target Republican voters with this referendum to turn them out and vote for all of us.
"It's my understanding (Williamson County State's Attorney Brandon) Zanotti is trying to throw a wrench into a winning issue for you guys and all GOP. I don't blame him but we can't let him do it. I would very much appreciate this initiative on the ballot and am thankful for your work to get it there. Please give me a call if you have any questions!"
Ellis said it was then that he realized what this effort really was — a political football. He said he read Severin's message three times and what he realized made him angry — Ellis said he was not fond of "putting Williamson County citizens in the middle" of a political fight playing out in Springfield and Chicago.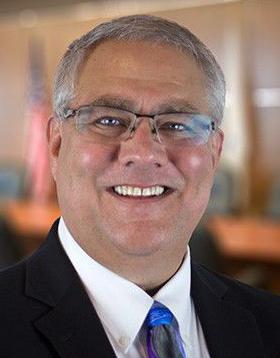 "That's what really infuriates me, to be used as gimmick," he said of the push to get voters to the polls.
The next day, the motion to approve the question died after it was presented by board President Jim Marlo — it did not get a second from either Ellis or Gentry. Both have said they did not agree with the word "any," saying there can be some good gun control legislation, and they don't want to be seen as standing in the way of that. On top of that, Ellis said he just did not like the apparent gamesmanship.
Ellis said that board meeting put the political machine in top gear, and the pressure was on him particularly. He said he got a call from Joe Hackler, the Southern Illinois director for Citizens for Rauner Inc., about his support of the measure.
MARION — The Williamson County Board of Commissioners have decided it will leave it up to the voters of the county to join a movement by sever…
"I was literally told that if I didn't put this on the ballot that there would be repercussions," Ellis said. He said he later heard from a local Republican official that if he wasn't careful, it was possible there could be a smear campaign launched against him for standing up to Springfield, making his political life very difficult in the future.
"I was told later … that they would put press releases out against me, make me out to be anti gun, that I was NOT a true Republican and make sure that someone ran against me in the primary in two years," Ellis said in a text message to The Southern on Monday.
That made him dig his heels in even more.
"I am not going to succumb to a lot of political pressure," he said.
Ellis said it's disappointing. Under normal circumstances, he said, he would love to vote for this advisory question, but he resents the political chess game — he described it as "politics at its worst."
When asked about whether the Rauner campaign had indeed reached out to local Republicans to push ballot measures against gun control, Alex Browning, the press secretary for Citizens for Rauner, provided the following statement in an email: "Our team is always working with local officials on issues that matter to them."
When asked about alleged threats of repercussions by Hackler, Browning doubled down.
"Our team is always working with local officials and grassroots leaders to assist them in advocating for policies that matter to them most. These efforts are directed by local leaders, our campaign provides support," he wrote in an email Tuesday.
Severin, too, denied that the cascade of counties passing resolutions and putting advisory questions on the November ballot was anything but grassroots. He said he had stayed hands off.
"I haven't pushed it," he said, despite the lengthy text message apparently sent from his phone weeks before.
However, on Monday, Severin and State Sen. Dale Fowler sent a joint news release throwing their support behind the advisory question, pointing to several other Southern Illinois counties that will have a gun control question on the ballot.
"Rep. Severin and Sen. Fowler are asking Williamson County to finish the job they started and join these other counties in giving voice to the rights of gun owners," the release read.
According to the release, "Sen. Fowler hopes the Williamson County Board will follow through on their plans to give this opportunity to voters."
This does not line up with reality as Ellis sees it.
"It's being used as a mechanism to bring people to polls," he said.
Ellis said if the governor's office and other Republican leaders in Springfield truly want to put the question to the people, why not put the question on all 102 county ballots and call for a constitutional amendment? This, he said, would have real weight behind it, unlike the suggested referendums that he said fall on deaf ears once they reach the statehouse.
Ellis said he has a meeting scheduled Thursday with both local and state Republican leaders in what he said might be coined a "come to Jesus" moment. But, he said he won't back down.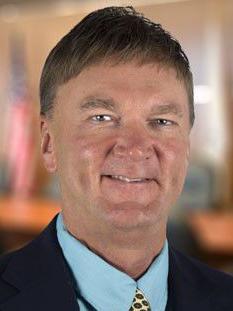 There is a special Williamson County Board meeting set for Friday — a last-ditch effort to vote the question onto the ballot before the Aug. 20 deadline. A Facebook event sponsored by Severin, Illinois Carry and the Illinois State Rifle Association popped up Monday urging gun advocates to attend the meeting and voice their support for the November advisory question.
"There is an effort to try and get the board to not put a gun referendum question on the November ballot. Let's show up and make sure they know we want to have our voice heard on gun control at the ballot box," the event description reads in part.
Despite the pressure, Ellis and Gentry said under no circumstances would they provide a second for the the motion.