CARBONDALE — The woman in charge of preparing Illinois' next budget is a product of Carbondale.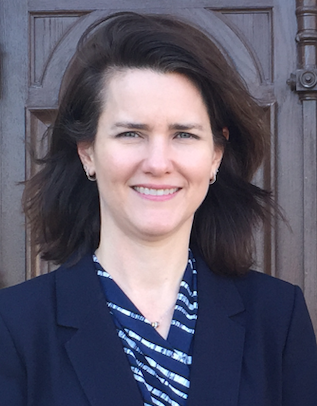 Alexis Sturm, a graduate of Carbondale Community High School, and a veteran of Illinois state government, will lead the Office of Management and Budget under incoming Gov. J.B. Pritzker.
"We're all really excited," said her father, John Foster, a political scientist who taught at Southern Illinois University Carbondale for over 30 years. "In terms of Illinois, I doubt there's anyone that knows the budget better."
Pritzker announced Sturm's role just before Christmas. In the coming months, she and her team will analyze all the state's incoming funds, the payments it makes, and the bills it owes. The goal, Sturm said, is to have a budget proposal together by Feb. 20, which Pritzker plans to finalize by late spring.
Sturm has worked on Illinois' fiscal challenges under both Republican and Democrat leaders during a 20-year career, primarily in the budget office and the Office of the Illinois Comptroller.
Regardless of the political affiliation of her boss, her goals are the same: Make viable budget recommendations that respect a governor's priorities, and build consensus "as much as possible," Sturm said.
Sturm got her start as a bond analyst, helping the state sell bonds to raise funds for infrastructure improvements and other big projects.
She was named chief of staff of the budget office under Gov. Bruce Rauner, serving during the two-year budget impasse, as Rauner and the Democrat-controlled state legislature battled over Illinois' financial future.
Sturm wasn't engaged in that political battle, but it wore on her all the same.
"Staff people get caught with the messes that political people create," Foster said. "She would tell me that she would wake up in the middle of the night, worrying about those small towns that depend on the state."
As politicians negotiated, towns like Chester suffered, Foster remembers. The town earns the great majority of its revenue by providing water, sewer and gas utilities to Menard Correctional Center.
By January 2018, the state owed Chester over $1.2 million, plus hundreds of thousands more to Pinckneyville and Du Quoin, which also service correctional facilities.
Sturm's empathy for struggling small towns throughout the state is partly a product of growing up in Southern Illinois, Foster said.
"She remembers it fondly," Foster said. "And she believes in government, believes it can do good things. I know that's a little out of fashion, but she honestly believes it, and so do I."
There are few governmental roles more important, complex or demanding than the one Sturm is preparing to assume, said John Jackson, another SIUC political science professor, who has known Sturm since childhood.
"You have to be on top of an enormously complex process to build a budget, understanding all of the executive agencies, as well as the legislative and judicial branches" that must be adequately funded, Jackson explained. "It's a huge responsibility and tremendously demanding. But Alexis is extremely smart, capable and genuine."
Sturm will be tracking the state's spending on education, health and social services, public assistance, debt management and public safety, all while helping an incoming governor with new ideas shape his campaign platform into a budget in excess of $30 billion.
"The famous line is: a budget is a statement of priorities with prices attached," Foster said. "Governors can make speeches all day long, during campaigns, but you don't put price tags on it until you make a budget."
Pritzker has made some of his priorities clear. He favors increasing the minimum wage, lowering the cost of health care, and expanding aid for college students.
But he has also committed to a balanced budget — one that won't push Illinois further into debt.
Pritzker is looking at new revenue streams, from legalizing marijuana, to expanding gambling and sports betting.
He also supports a graduated income tax, which would ask higher-income households to pay a higher rate, though such a plan would require an amendment to the state constitution.
The day after he won the election, Pritzker announced the creation of a bipartisan team of budget advisers, including union leaders, CEOs and state representatives, to help him make his vision a reality.
For her part, Sturm is optimistic about the future of Illinois, although the state's financial condition has consistently been ranked among the worst in the U.S.
"There are a lot of challenges out there, but I think that the governor-elect and his team have some good ideas they'd like to bring forward," Sturm said. "It's going to take all of us to work together, to come up with real solutions."