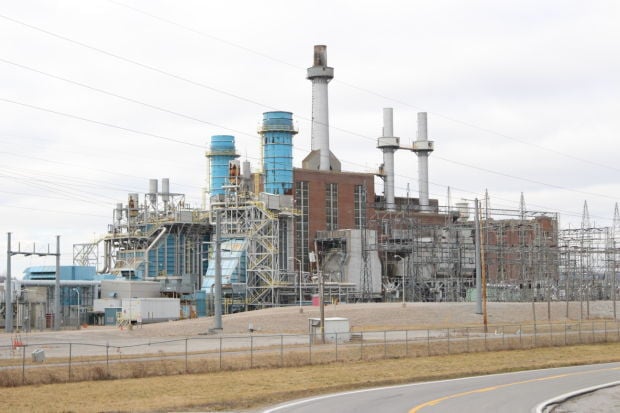 GRAND TOWER — A representative of Grand Tower Energy Center, a natural gas plant in rural Jackson County, said operations have ceased, though offered few additional details.
Jonathan Beach with Texas-based Rockland Capital, the company that manages the plant, said the facility suffered some "significant mechanical failures" over the past two quarters.
"The plant is currently in an extended outage and ownership is conducting a review of future options," Beach said in an emailed statement to The Southern.
He declined to answer any further questions.
Randy Ellet, who has worked at the plant for 41 years, said employees were notified of the plant's closure plans last week.
Most workers were provided just over a week's notice that they would be out of a job before Christmas, with their last official day this Friday, he said. 
Ellet said he had already planned to retire before year's end, so was not significantly impacted by the decision on a personal level. But he worries about some of the younger workers who are unexpectedly out of a paycheck and the economic affect on the region.
The plant employs about 15 union members represented by the Operating Engineers Local 148, he said. He said the company and union had only recently come to agreement on a new contract in which workers agreed to reduce their severance pay in the event of layoffs in exchange for a five-year deal.
Employees were under the impression the owners were looking to sell the power plant and wanted a longer contract to ensure continuity of benefits in a transfer, he said.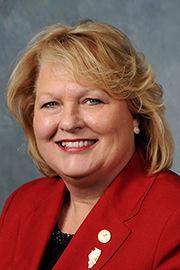 Rep. Terri Bryant, R-Murphysboro, whose district includes the power plant, said she's heard from employees and others that the plant has idled, but has had difficulties reaching a company representative for more specific details. Namely, Bryant said she's trying to get an answer as to whether the shutdown is temporary — and if so, how long until the owners plan to restart operations.
The decades-old facility, initially built as a coal-fired plant, is an important energy and job center for the area, she said. Further, property taxes paid by the plant are the largest single funding source for Shawnee Community Unit School District No. 84, accounting for nearly a third of its annual revenue.
Bryant said she was contacted last week by Superintendent Shelly Clover-Hill to discuss a potential legislative solution to protect the district in the event that it were to suddenly lose a significant chunk of funding related to the plant's closure. Bryant said the district is working with former state Rep. John Bradley, who is now a lobbyist, to include language within the school funding formula that would provide a cushion for districts that may experience a "catastrophic incident." That could include the closure of a large business that provides an outsized source of revenue to a district. 
Recent changes to the school funding formula have sought to correct Illinois' overreliance on property taxes to fund K-12 schools by directing additional state dollars to districts in poorer areas. But the power plant's existence within Shawnee's boundaries means the state does not consider it as needy as others, even though more than 80% of its 290 students are considered low-income. 
The specifics of how the catastrophic event exception would work are still being ironed out, Bryant said.
Clover-Hill told The Southern that she could not comment on the company's most recent statement, and how it might affect her district because much is still unknown. "What I will say is that we will continue to educate our students to the best of our ability and support the communities throughout our district," she said.
Clover-Hill said discussions with Bradley began last year. Any change approved by lawmakers would apply to any district that finds themselves facing a similar predicament, not only Shawnee, she noted. 
Property taxes have been an ongoing source of contention between the current plant owners and county taxing bodies for years, predating the company's most recent announcement. 
Since it was purchased from Ameren in 2014, the Grand Tower Energy Center LLC, managed by Rockland Capital, has challenged its property tax assessments every year.
This year marked the seventh year that Rockland Capital objected to the plant's assessed value, said Jackson County Supervisor of Assessments Maureen Berkowitz.
The company has previously appealed challenges to the board's decisions for the years 2014 to 2019 to the Property Tax Appeal Board based in Springfield. The state appeals board sided with the company in 2014 and 2015, and Jackson County appealed to the appellate court. Those two cases have not been resolved.
The other cases are pending before the state appeals board.
Rulings in the company's favor could require the taxing bodies to return some of the revenue they've received.
If the plant shuts down, Berkowitz noted property taxes would continue to be collected on the physical assets and property. A plant closure could affect the property's assessed value, but it's not possible at this stage to say to what degree, she said.
In addition to providing significant funds to the school district, the taxes paid by the plant also help support Jackson County government, Devil's Backbone Park and the local township and fire district, said Ellet, who in addition to working at the plant, is the mayor of Grand Tower. 
The plant is outside the town's limits and so doesn't contribute to Grand Tower government operations directly. But it is an important economic engine for the entire region, he said. 
"It's going to be hard on the area," Ellet said.
Bryant said she's hoping it doesn't come to that.
"We're trying to find out if there's anything we can do legislatively to encourage them to stay and continue to operate in our community," she said.
618-351-5079
On Twitter: @MollyParkerSI ​