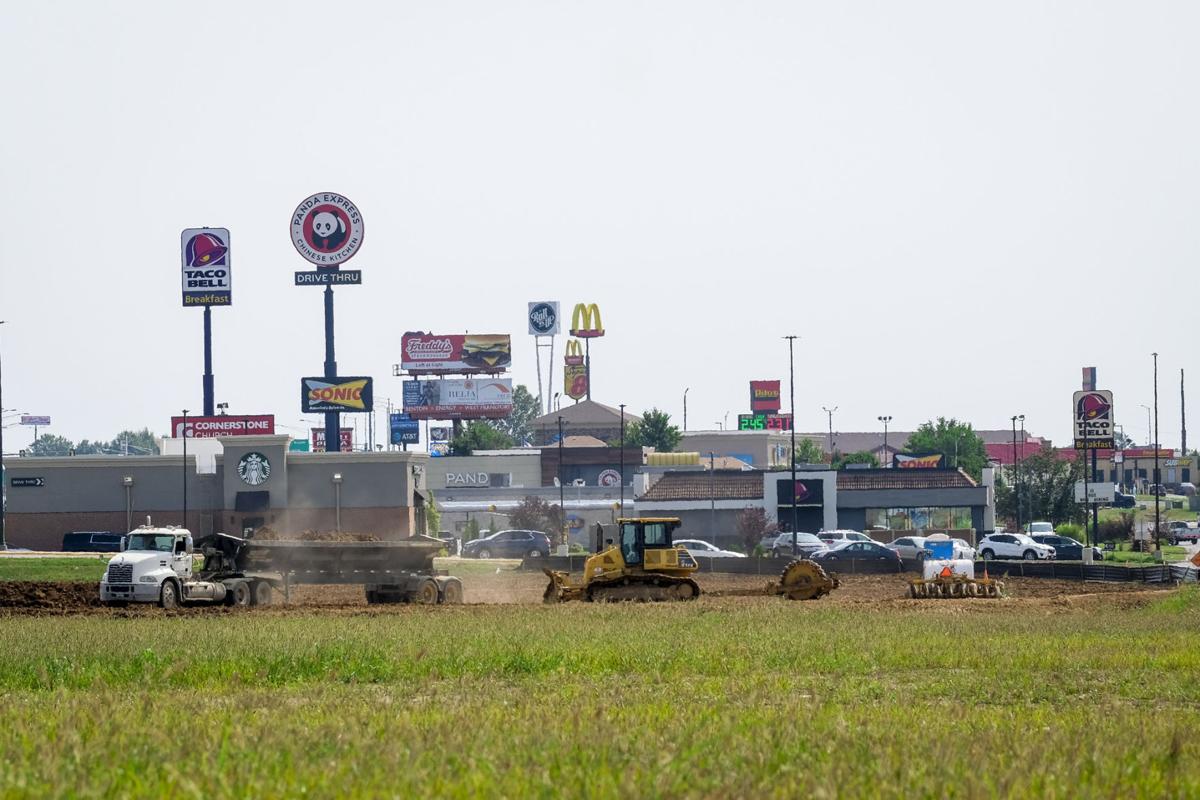 MARION — It's hard to miss all the construction while driving in Marion.
Glenn Clarida, economic director for the city, said the city currently has a lot of development in the works, and the city approved several new redevelopment agreements during its meeting Monday.
One of those agreements was with Robin's Nest Learning Center at 110 S. Virginia St. Owner Robin Halm Moore said they purchased property across the street from the center and will demolish a building on the property to create a new park for the children.
"Demolition will begin next week," Moore said. "The playground equipment is ordered."
A recently completed building for school-aged children will open Monday. Moore said they had to wait for internet installation. The building will serve 50 children and will be set up to accommodate remote learning.
"School-aged programs are always in high demand, but with remote learning, those programs are in more demand," Moore said.
She added that the new building will provide another wall of protection between the center's school-aged population and younger children, in addition to precautions they are taking to prevent disease.
Moore said dealing with the COVID-19 pandemic and the ever-changing guidelines to keep children safe has been challenging. In addition to the Marion projects, Robin's Nest in Carterville opened a new splash pad for the children at that location.
Clarida gave an update on several other projects underway in Marion.
Construction is under way on property west and slightly south of Sam's Club. The work is preparing the property for business development. The contractor is clearing trees, running water and sewer lines and completing other infrastructure projects. A stoplight has been installed and roadways completed to extend the road from O'Charley's to the other side of Illinois 13.
"It's a couple months away from completion. It will be a nice site," Clarida said.
A piece of property just west of Steak and Shake along Illinois 13 has been leveled and prepared for commercial business. Popeye's Chicken has a contract for one of the two lots on the site. Clarida said a buyer for the second site is negotiating, but he could not divulge any details.
Black Diamond Harley-Davidson has purchased the Marion Mall and Kokopelli Golf Course. Clarida said they are working on development plans for the properties.
Love's Truck Stops is paving a 700-foot roadway from Morgan Avenue to its new location, near the Hill in Marion. When completed, the truck stop will have 120 spaces for semi and tractor-trailer trucks, a tire repair shop, store, restaurant and 12 island gas station for trucks.
"They plan to have a grand opening in mid to late November," Clarida said.
The city resealed and striped the roads around the square. Three projects to renovate buildings on the square are underway.
Clarida said people can stop talking about the shortage of parking near the square. On Monday, the City Council awarded a contract for demolishing the Pali Kai and Marion Daily Republican buildings to make way for a new parking lot. He said the city also has purchased the old American Legion building, adjacent to John Brown's on the Square. It also is coming down.
"That will be a nice paved parking lot," Clarida said.
He said the pandemic slowed expansion for many companies, but requests for information about Marion has picked up. 
Southern Illinois restaurants we miss
16 more Southern Illinois restaurants we miss
Get local news delivered to your inbox!
Subscribe to our Daily Headlines newsletter.