ROSICLARE — Michael Rodgers loved boating and fishing on the Ohio River. About a year ago, a friend introduced him to nighttime bowfishing, and he quickly took to the sport. He went every chance he could, according to his fiancee, Debra Lane. He had a competitive streak, and enjoyed trying to catch the biggest fish, both in tournaments and during casual outings with his friends, for bragging rights. "Anytime someone talked about going out, he was right there ready," she said.
So when one of his friends suggested they head out on June 20, he didn't hesitate.
The river was high and rising as five men, including Rodgers, boarded a 16-feet-long johnboat at Rosiclare Park that night.
Within about an hour, they had been tossed into the violent water.
Rogers hasn't been seen since then.
For days, law enforcement officers in this tiny Hardin County river community, assisted by dozens of volunteers, have combed the water looking for Rodgers.
But on Friday — 22 days after he went missing — they called off the search.
Crews stand ready to resume the search if they receive credible tips as to his whereabouts. But the county had to make the difficult call to end daily river searches, Jessica Hershey, Hardin County's emergency management coordinator, told The Southern on Monday.
"We had boats on the water for five days after the original accident occurred, and then the river shut us down. We went back out on the river on July 10th, and we were on the river the 10th, 11th and 12th searching," she said. At any given time, there were at least 30 people assisting, including volunteers and law enforcement officers from several nearby states.
"We have exhausted all the resources that we have at our disposal," Hershey said.
The U.S. Coast Guard has been alerted to the status of the unsuccessful search, and Rodgers, 30, will remain listed as a missing person in a national database to help officials identify him if he's located in another region.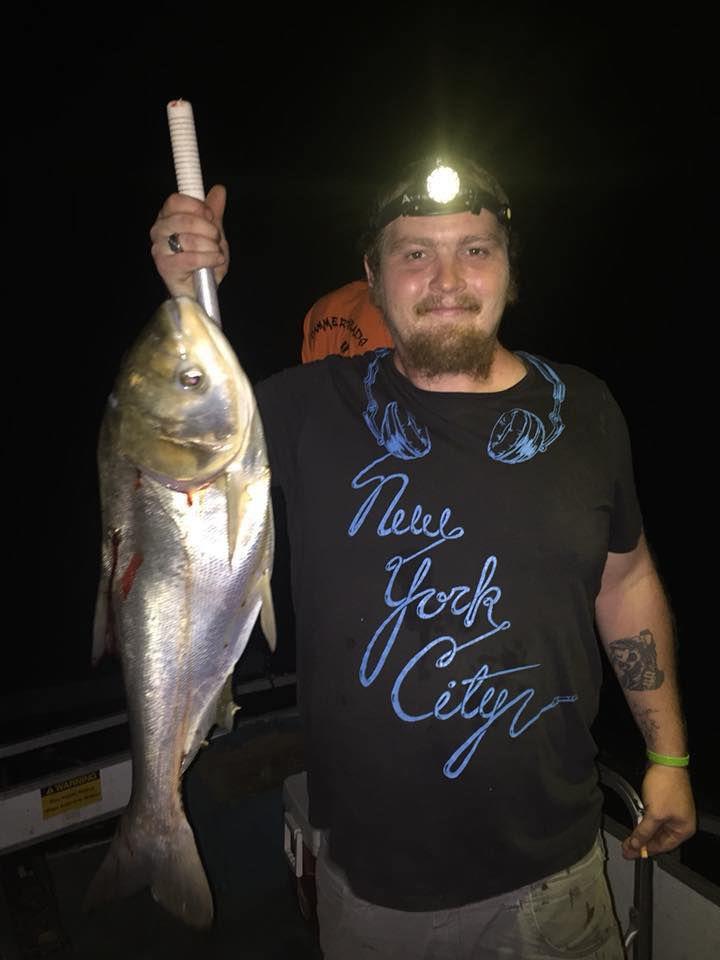 The five men — all of them friends — were experienced on the river and had gone on similar night bowfishing excursions before, she said.
But the high river levels created especially hazardous conditions. It was choppy and moving fast that night. Debris, including logs, large limbs and even bags of trash, were barreling down the river.
The unsafe river conditions were likely a factor in the accident, she said. "A high river is unforgiving and it doesn't matter who you are or how much experience you have."
Lane said it was a spur-of-the-moment decision for the men to go fishing that night. They were going to participate in a bowfishing tournament on Saturday, but hadn't been out for a while and wanted to get in a practice evening. Rather than casting a rod, bowfishing is the sport of shooting a barbed arrow at fish from a bow that has fishing line mounted to it.
Sound carries across the river, especially in the quiet of the night. Around 11 p.m. campers at the Rosiclare park heard repeated screams of "Help!" and "Mike!"
Former Hardin County Commissioner Michael Burton, who keeps an RV camper at the park, was staying there that evening with his wife, as he often does. A bowfisherman himself, he had planned to participate in Saturday's tournament, which was later canceled due to river conditions. He almost left his boat at home, unsure if he'd be able to get out on it, but had decided to bring it to the park anyway. When he made the decision, he thought there was a chance the water levels could start dropping, he said, but he really sees it as divine intervention. He was in a back room getting ready for bed, and his wife was climbing into bed when they heard knocking on their camper door.
The neighbor who first heard them thought that the screams for "Mike" might have been for him. But quickly, they realized the distressed calls were coming from the water. He changed clothes while reaching his son, Brian Burton, a part-time Hardin County deputy who was on duty that night, over an emergency radio. Within 10 minutes, they had hitched his pontoon boat to his truck, backed it down the boat ramp and headed out onto the Ohio River.
"We just knew they were hollering across the river somewhere," he said. "We went straight across from the boat ramp and then angled upstream. The current was so bad we had to angle it hard to get it to maintain heading and get across. There had been trash all day floating down the river. But when we went across, I didn't see a single log. There was a higher power than me helping me get across there."
They spotted the first two men about 150 yards down river from Rosiclare Park, on the Kentucky side. They were about 25 feet from the bank, hanging onto a big wad of limbs from a sycamore tree. To get to them safely, he had to turn his boat back upstream, and pull in toward the bank. Burton said he had to push hard on the throttle to overcome the current. "It seemed like an 8 mph current," he said. When they reached the men, his son pulled them into the boat by their arms.
They found another man from their crew about 250 yards farther downstream, but closer to the bank. He was standing on a rootwad with his arms wrapped around a large tree. When they approached him, he directed the men to leave him — he was safe for the moment — and go rescue their friend who was floating downstream holding onto the bow of the boat.  
They did as instructed. They found that man another 400 yards downstream, near the entrance to Deer Creek on the Kentucky side of the river. The boat was floating down river vertically, engine side down, with only the bow above water. They managed to wrestle him into the boat as well, and then went back for the other man. But they never found Rodgers.
After delivering the other fishermen to the shore, Burton said he went back out and searched for Rodgers until 4 a.m.
"Nobody should have been on the river that night," he said. "It was very dangerous. It was dangerous enough that when we hauled our camper down here the day before, I never even had two thoughts about putting my boat on the water." No one was wearing a life vest at the time they were rescued, he said.
Lane, Rodgers' fiancee, said it's devastating that the search didn't bring Rodgers home. She said that she believes that if the county had a bigger budget, the search crews could have had access to better technology sooner, and searched longer. But she said she was appreciative of what everyone did with the resources they had. "I want people to know that our sheriff's office, and EMA and community tried their hardest to bring him home to me."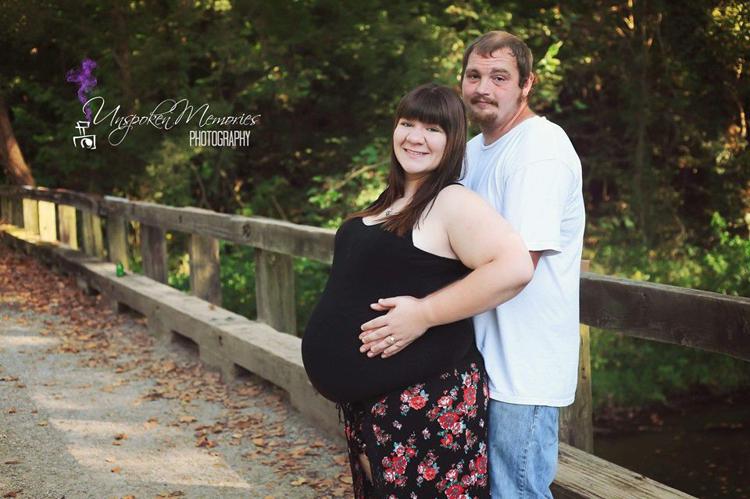 Some people slept in their vehicles, and spent days away from their families to help, she said. At this time, Lane said she's planning a small barbecue memorial for Rodgers. Official services will be held at a later, yet-to-be-determined date, she said. She's still hoping he's located. The two have a 9-month-old son. They also lost a baby at 11 days old a few years ago, she said. She described him as a loving father and fiance. He had a huge heart and helped anyone he could, she said. He was a stay-at-home dad, and especially loved spending time with their baby. "His biggest dream was to be a father," she said. 
"I know that my son and I will never have the closure that I wanted for us, and our lives are going to be hard, but we know that he isn't in pain, and he is with our oldest son."