MOUND CITY — This past Wednesday morning — Sept. 11 — Wilson-McReynolds Funeral Home Director Bob Wilson drove to the Mound City National Cemetery with a task many would find heart-rending: He was to be the only witness to the military burial of a veteran named Clarence Wefels.
Wefels had died several weeks prior at the Marion VA Medical Center. As it commonly does with veterans of limited financial means, the VA stepped forward to cover his funeral costs.
And as his family business has done for decades in such cases, Wilson worked with the Marion VA to organize the burial.
"I talked to (Wefels') daughter and she said there was no way she could make it from New York state to attend the service," he said. "I waited a while to see if anyone else would contact me, but no one did."
But when Wilson arrived at the deep Southern Illinois military cemetery, the scene was nothing like what he expected.
"The sexton of the cemetery told me a crowd had gathered," he told The Southern. "At least 20 if not 30 people had voluntarily come to pay their respects."
For that, Wilson thanks the Mound City National Cemetery's ritual team.
"They are top-notch," he said. "They take care of things like it was their own family."
Ritual teams are honor guards that provide final military rites to deceased veterans.
Usually, they're formed by the members of local veterans' service organizations like the Veterans of Foreign Wars and the American Legion.
Mark Haddick has been a ritual team volunteer in Southern Illinois for about seven years.
The 22-year Army and Army Reserve veteran is a member of the Cobden American Legion and the Anna VFW.
When Wilson contacted Haddick's team to request their presence at Wefels' funeral, Haddick felt he had to act.
"I have served at too many funerals where the ritual team outnumbers the family or friends and it hurts," he said.
He put a post on Facebook, encouraging his friends to attend the funeral.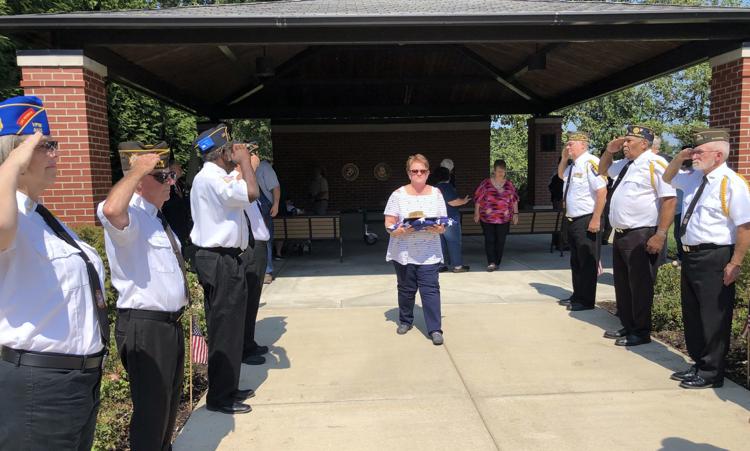 "I basically said veterans deserve better than that, and if you have a moment come on out," he said.
The post was shared more than 50 times, which for Haddick is unprecedented, he chuckled.
Among those to see it was the executive assistant to Pulaski County Sheriff Randy Kern.
She notified the county's chief deputy, Lyle Womack, and together they rounded up about 15 county employees, including deputies, courthouse workers and the sheriff himself, to go to the service.
You have free articles remaining.
"This person was laid to rest on 9/11, an emotional day in itself," said Womack, a 24-year Army veteran. "It tugged at your heartstrings. Most of us that wear the uniform now feel the same obligation and duty to the country. We wanted to pay our respects to the service and sacrifice."
The ceremony, officiated by local pastor Dean Hamilton, followed the same careful procedures as any military funeral, attendees said.
As taps played, the veterans in the crowd stood at attention rendering a hand salute to the flag, while other attendees placed their hands on their hearts.
Afterward, the flag detail stepped to the front of the cemetery pavilion.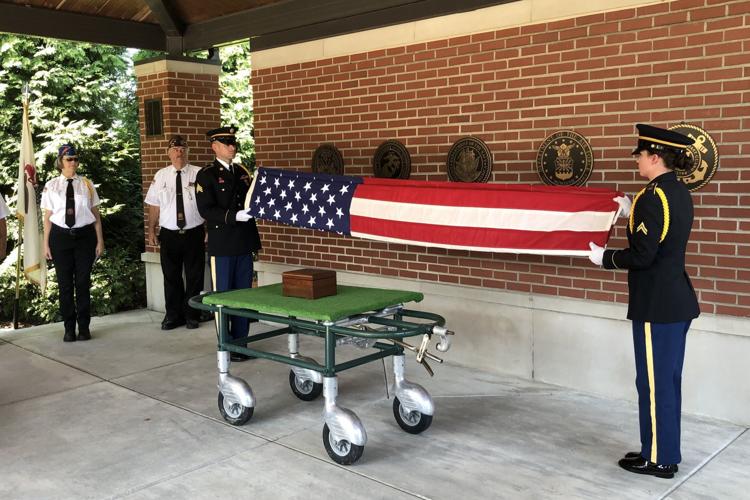 In traditional military burial rites, an American flag is folded along 13 points, producing a triangle of stars that is presented to the deceased's next of kin, along with spent rounds from the rifle volleys fired in their honor.
Because no family could attend, the flag and cartridges were presented to an attendee, Wilson said, then saved to be mailed to Wefels' daughter in New York state.
Wilson will also send photos he took throughout the service, he told The Southern, plus a photo and description of where Wefels' grave is located in the cemetery.
"That way, she can have the connection," he said.
Haddick served as the commander of the ritual team at the service.
"Until yesterday I've never extemporaneously spoke," he said. "But I stepped out of my official space and just said, 'Thank you all for coming. It means a whole lot to me that the little blurb on Facebook was received by people in such a positive way.'"
Wilson left the funeral with the mementos for Wefels' family, and several attendees pledging to return if a veteran is ever slated to be buried without loved ones present.
Haddick left reminded of his conviction that the tradition of ritual teams must not fade in Southern Illinois.
"When you see one of our funerals, I'm 67 and I'm one of the younger members," he said.
Enrollment in veterans groups has lagged in recent years, and current members are growing old.
Population movement has caused the Cairo VFW to shut down, and to his knowledge, Carbondale no longer has a ritual team, Haddick said.
"Our post in Anna has been called to cover funerals up in Jackson County when Murphysboro wasn't available," he said. "We do what we can, and all of us consider it an honor, but we need younger people to step up. I know they can't make all the funerals, but anything they can do is really appreciated. All the VFWs in the area I know of are hurting for membership."
Currently, Haddick's ritual teams include veterans and their loved ones and supporters — members of civic groups like the Sons of the American Legion and the VFW Auxiliary — however, Haddick said he'd consider inducting anyone with any kind of military experience or connection.
And he invites all people to take it upon themselves to pay respect to deceased servicemen and servicewomen.
"Anytime you hear of a vet's funeral, you are more than welcome to come and watch the ceremony and give them a lasting tribute of respect," he said.