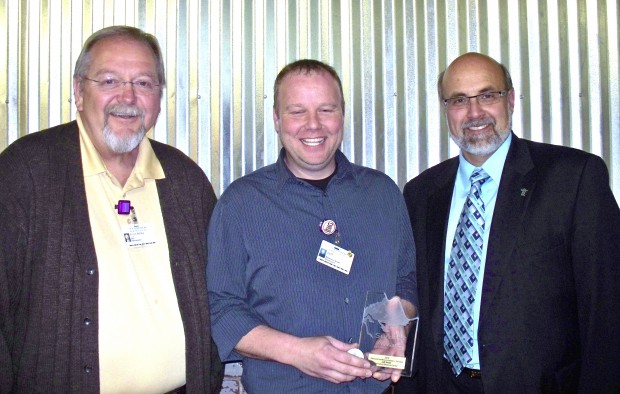 HARRISBURG - The Harrisburg Medical Center president and chief executive officer has been killed from injuries he sustained in a Sunday evening motorcycle-car accident.
Vince Ashley died after the motorcycle he was driving with his wife collided with a car in Williamson County. Ashley's death was announced Monday by Harrisburg Medical Center Board of Directors Chairman Jim Hayes.
"Vince's vision, leadership, and determination have been vital in the success of HMC and to the delivery of quality healthcare for the people we serve," read a statement from Hayes. "The Board remains confident that the Administration and staff of HMC will continue to deliver quality healthcare to the people of southeastern Illinois."
Board members met in emergency session Monday and appointed Rodney Smith as acting president and CEO.
At 5:12 p.m. Sunday, Williamson County sheriff's deputies were sent to a two-vehicle collision at the intersection of Thompsonville Road and Corinth Road. According to the sheriff's department, deputies found a vehicle driven by Resa Oswald, 48, of Marion was traveling southbound when it hit a motorcycle that was going westbound on Corinth Road.
Ashley, 61, of Galatia was driving the motorcycle, and his wife, Melinda, 49, was a passenger. Both were taken to Heartland Regional Medical Center with major injuries before being transferred to other facilities.
Vince succumbed to his injuries. A spokeswoman for Deaconness Hospital in Evansville, Ind. said Melinda remains in critical condition.
There is no word on injuries to Oswald.
The accident remains under investigation by the Williamson County Sheriff's Office Crash Reconstruction Team.
Becky Malkovich contributed information to this report