Illinois' congressional delegation has offered bipartisan support to Gov. J.B. Pritzker's appeal to the federal government following its denial of assistance for flood survivors.
"We sunk everything we have into this house," Robert Rhymer said of his home in East Cape Girardeau. After this year's record flood, it's sinking, and they have lost everything.
In September, the Federal Emergency Management Agency told the state that it had "determined the impact to individuals and households from the event is not of such severity and magnitude to warrant the designation of Individual Assistance."
The state had sought the designation for 22 counties affected by flooding along the Mississippi and Illinois rivers earlier this year. A disaster declaration for individual assistance would allow FEMA to provide financial assistance to qualified homeowners and renters who have been displaced or forced to live in substandard conditions. 
"As you know, this particular federal assistance is critical to assist households and individuals in rebuilding personal property and businesses," said a letter to FEMA, signed by Illinois Sens. Dick Durbin and Tammy Duckworth and the state's 18 U.S. House representatives. "We urge you to reconsider this denial, as more than 1,694 homes and businesses sustained major damage as a result of this serious flooding.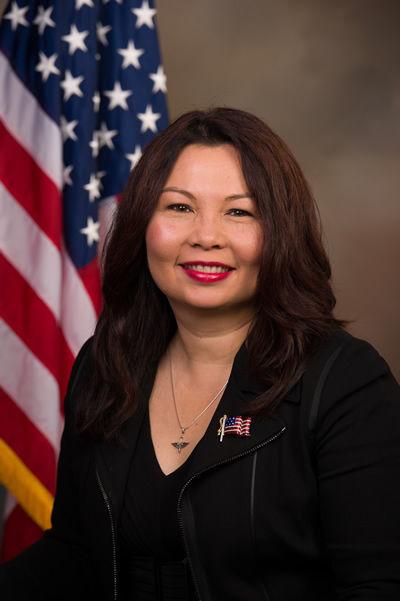 "This widespread damage has taken an economic toll on the region, and Illinoisans need this assistance to recover and rebuild."
In a story on Sunday, The Southern Illinoisan documented the unsafe housing conditions and financial losses facing numerous families in the Alexander County village of East Cape Girardeau.
Several residents interviewed for the story, some living without heat or running water, said they were frustrated that FEMA denied the state's request for federal help as they try to figure out how to rebuild. 
Their concerns have been echoed in other affected counties across the western edge of the state.
Most of the damage to individual homeowners occurred in 12 of the 22 counties, according to the state's appeal to FEMA. Those severely affected were Henderson, Henry, Knox, Peoria, Rock Island, Stephenson, Whiteside and Winnebago in northwestern Illinois; Calhoun and Jersey at the confluence of the Illinois and Mississippi rivers in west-central Illinois; and Alexander at the southwestern tip.
In total, $8.2 million in qualified individual assistance damages were identified in a joint state-federal assessment. In his letter seeking an appeal, Pritzker said the state's capacity to respond had been stretched beyond its limits. In making his case, he cited crushing debt, a backlog of unpaid bills and repeated natural disasters for which the federal government has denied help. 
The federal government did approve the state's request for public assistance. That will allow local governments, as well as churches and nonprofits, to be reimbursed for flood-fighting expenditures and repairs to public infrastructure, such as damaged roads.
You have free articles remaining.
In an emailed statement last week, FEMA spokesman Mark Peterson told The Southern that the federal agency, "while part of the nation's disaster response effort, is not the sole provider of assistance."
There are other options, but few would be as robust as what FEMA could provide under an individual assistance designation. That would extend funding for temporary housing, home repairs, home replacement in limited instances, and even medical care, funeral and burial costs, repair and cleaning of household items, vehicle repair or replacement, and other items specifically related to rebuilding after a disaster.
Illinois home buyout requests were up dramatically after this year's record flooding, but not a single one of those requests came from south of Swansea.
The state has a flood buyout program offered by the Illinois Department of Natural Resources, but it has limited funding available. One challenge to the program in East Cape Girardeau is that local governments must front the money to buy the homes, and the state then reimburses them. Village President Joe Aden said the village lacks the financial capacity to take that on. Ron Davis, who administers the program for the state, said officials are talking internally about what type of technical assistance could be provided to struggling small communities to help them navigate the program.
State Sen. Dale Fowler, R-Harrisburg, whose district includes East Cape Girardeau, said he's trying to organize a meeting in the village this week to get an update on the situation and learn more about what can be done at the state level to help. Fowler said he wants to meet with village and county officials, and affected homeowners. Fowler said more information is available now that homeowners who did have flood insurance are hearing back on whether their claims have been approved or denied.
"It's so disappointing," Fowler said of FEMA's denial. "I know their regulations and standards are what they are. But are you kidding? This area has been devastated — again," he said.
State Rep. Patrick Windhorst, R-Metropolis, said he's had ongoing conversations with the village president and reached out to the Illinois Emergency Management Agency on Monday afternoon to schedule a call with state officials about next steps. He's also going to inquire about whether there are any options that might exist in the interim to help people living unsafe housing conditions while the appeal is pending, he said. 
FEMA does not have a deadline by which it must respond to the state, and a spokesman for the agency would not say when Illinois officials could expect it.
A spokesman for U.S. Rep. Mike Bost, R-Murphysboro, whose congressional district includes East Cape Girardeau, said he was traveling Monday and unavailable for an interview.
In an emailed statement on Friday, she noted that Bost had joined the Illinois delegation in supporting Pritzker's appeal to FEMA. She said that Bost also voted in favor of legislation providing the U.S. Department of Agriculture more than $3 billion in additional funding to combat damage caused by spring flooding.
In August, the USDA declared an agricultural disaster for all of Illinois. That means state farmers and agri-businesses are able to access low-interest loans to help them recover following an unprecedented spring planting season that was severely curtailed by flooding and heavy rains.