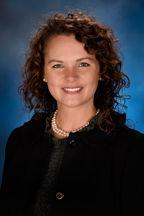 CARBONDALE — A tweak to a sexual education law was passed in the Illinois House of Representatives Tuesday and now is officially in the Illinois Senate.
The amendment, co-sponsored by Rep. Natalie Phelps Finnie, D-Elizabethtown, adds that all classes that teach sex education and discuss sexual intercourse in grades 6 through 12 shall have an emphasis on the workplace environment and life on a college campus.
Additionally, there must also be a discussion on what constitutes sexual consent and what may be considered sexual harassment or sexual assault.
The bill received 101 yes votes and 2 no votes in the House. All Southern Illinois representatives voted in favor. The two no votes came from Rep. Jerry Lee Long, R-Streator, in the 76th District, and Rep. Tony McCombie, R-Savanna, in the 71st District.
"This may well may not be necessary for most entities, but from what we learned, there are still some that don't really define sexual harassment very well or don't take it seriously," Phelps Finnie said. "We need to make sure this is on everybody's radar and that it is a priority."
Already included in the law is that course material shall teach honor and respect for monogamous heterosexual marriage and it shall place "substantial" emphasis on both abstinence, including abstinence until marriage, and contraception for the prevention of pregnancy and sexually transmitted diseases among youth.
The law says the course must have a discussion of the possible emotional and psychological consequences of pre-adolescent and adolescent sexual intercourse, and the consequences of unwanted adolescent pregnancy. Classes must also stress that sexually transmitted diseases can be contracted from sexual intercourse, and cover statistics of such diseases.
The current law says it must be taught to pupils to not make unwanted physical and verbal sexual advances, and how to say no to such advances. Pupils must also be taught that it is wrong to take advantage of or to exploit another person.