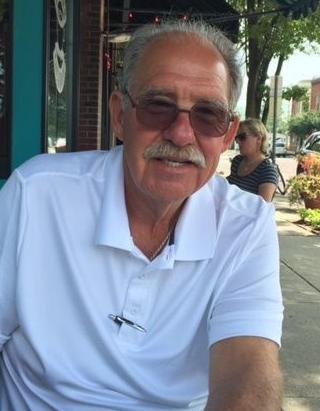 CAIRO — Former Alexander County Housing Authority Director James Wilson has consented to the entry of a civil judgment filed against him in federal court. Once approved by a judge, he will be required to pay the $500,000 he owes, plus interest and $350 in court costs, according to court records filed Monday.
In November, the U.S. Department of Justice filed a civil lawsuit against Wilson seeking to collect the money he agreed to pay the U.S. Treasury to settle a federal administrative fraud claim.
That claim was brought against him in 2017 by the U.S. Department of Housing and Urban Development under the Program Fraud Civil Remedies Act. That law allows federal agencies to collect penalties and assessment for false claims made against them, outside of the federal court system. 
You have free articles remaining.
HUD accused Wilson, the longtime director in charge of public housing in Cairo and Thebes, of inappropriately spending federal funds intended to serve low-income families on alcohol, food, gifts, excessive travel, payments to a tenant council leader and on a consulting contract for himself upon his retirement that he should have known was a conflict of interest.
In November 2018, an administrative law judge approved a settlement agreement between the parties in which Wilson admitted to making 125 false claims to HUD.
But in the year that followed, Wilson did not pay any of the money he owed. And the law under which HUD brought its claims does not provide any mechanism by which federal agencies can enforce payment agreements on their own. Rather, it requires the U.S. Department of Justice to intervene.
Final judgment has not yet been ordered, but is expected soon. Typically, a judgment is due immediately, though a payment plan could also be negotiated out of court upon an assessment of his financial situation by the U.S. Attorney's Office for the Southern District of Illinois, which filed the civil claim against him.
If payments are not made as agreed to, the federal government generally has the power to pursue garnishments and other means of collecting under the Federal Debt Collection Procedures Act. 
Wilson's Edwardsville-based attorney did not immediately return a phone call seeking comment.
618-351-5079
On Twitter: @MollyParkerSI ​
Get local news delivered to your inbox!
Subscribe to our Daily Headlines newsletter.