It happened here: In 1928, Charlie Birger was the last man publicly hanged in Illinois
91 years ago, Charlie Birger was hanged in Benton.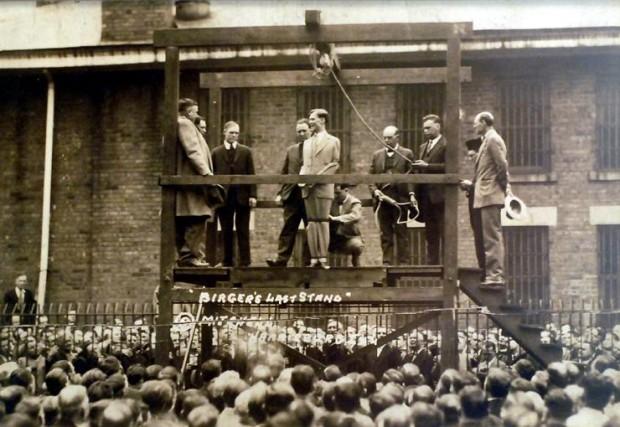 On the day Birger was hanged, the Carbondale Free Press proclaimed: "Nerve Unshaken, Dies As He Lived; Smiles and Does Not 'Squeal.'"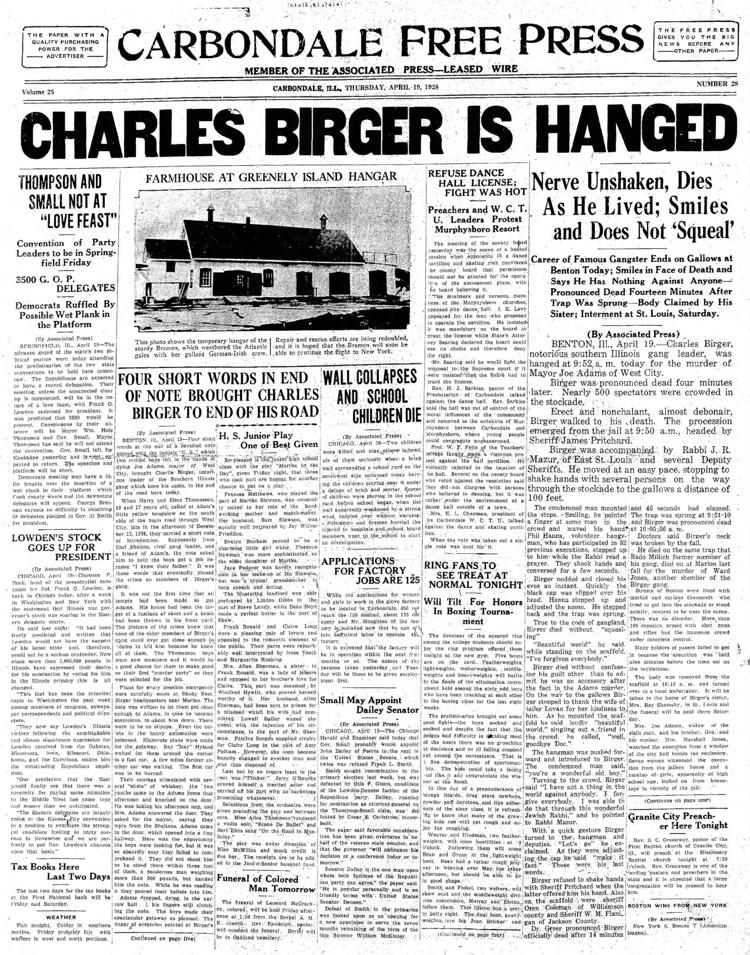 Birger was responsible for a lot of violence, but the crime that ultimately led to his death sentence was his involvement in the murder of then-West City Mayor Joe Adams.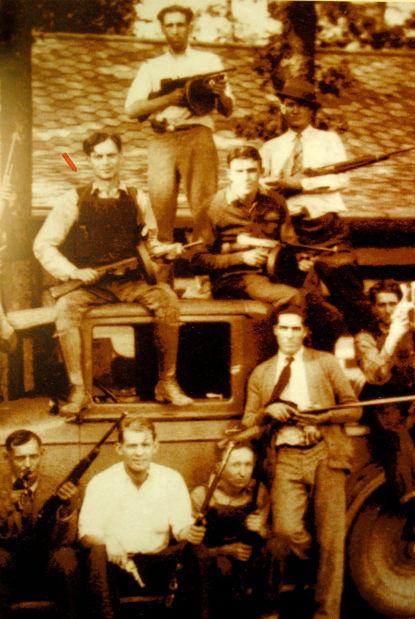 War with the Shelton Gang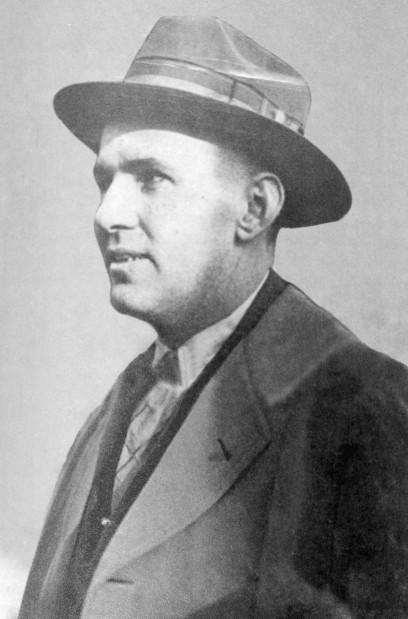 Birger's hatred for the KKK came along with his big-brother type of sincerity for the rights of immigrants.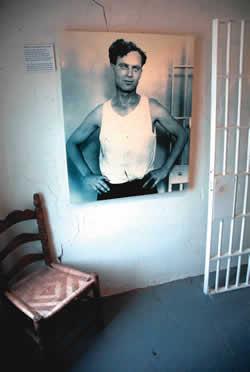 'I forgive everybody ... "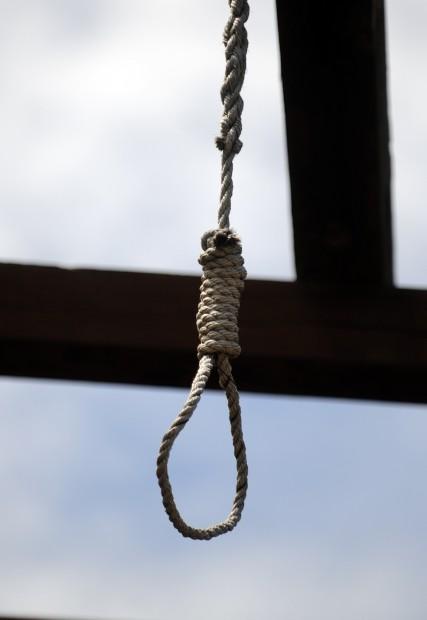 The gallows that were used in the hanging of notorious ganster Charlie Birger in 1928 are on display at the Franklin County Historic Jail Museum in Benton.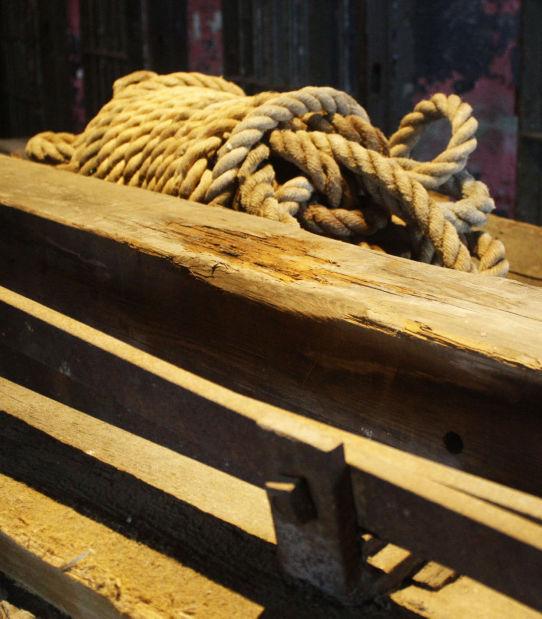 The gallows used in the hanging was returned in 2013 to Franklin County.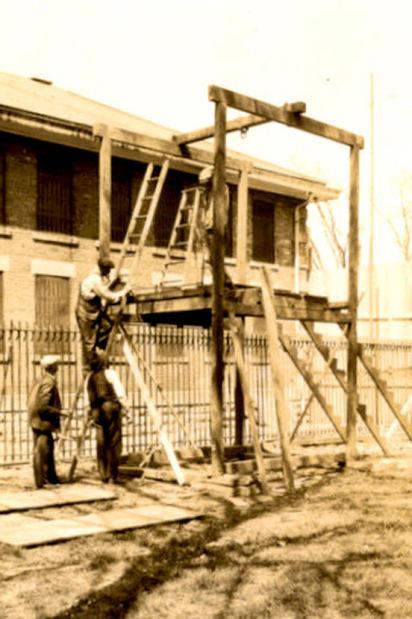 Charlie Birger's spirit lives on?