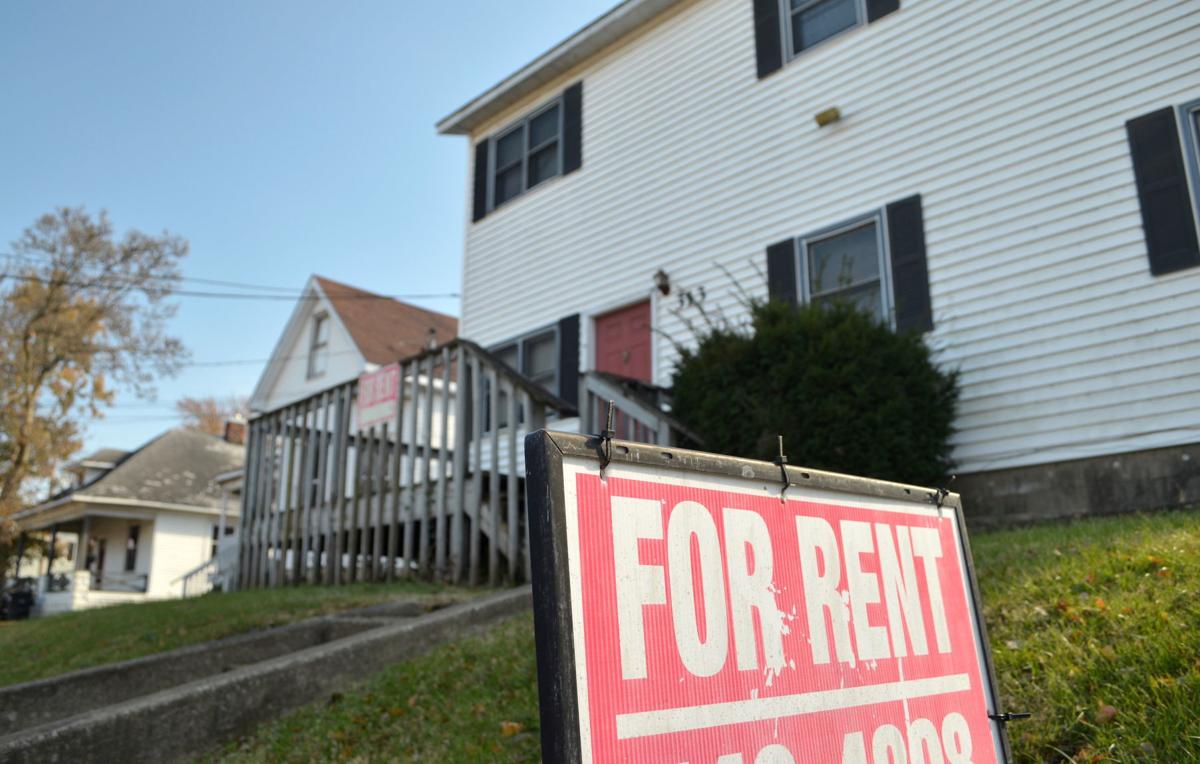 CARBONDALE —In September, a package of "single-family rentals, student rentals, multi-unit properties and ... commercial lots," comprising 174 units was listed for sale in Carbondale, with an asking price of $9.5 million.
Analyzing the listing in early November, photos and property tax records indicated the buildings belong to Home Rentals Corp., one of the largest student rental companies in Carbondale.
In a brief phone conversation, Corporation President Lindsey Fisher said she does not have $9.5 million-worth of property for sale. However, when asked in follow-up emails whether she, her family or her company owned the properties in the listing, Fisher declined comment.
Meanwhile, listings show numerous other major renters are selling large properties around town.
The Quadrangle Apartments, a 117-unit complex of five three-story buildings at 1207 S. Wall St., is for sale with an asking price of $2,600,000, Realtor.com listings indicate. A three-building apartment complex at 900 E. Grand Ave., owned by local investors and listed for about $1,540,000 sold in late July.
"I've got people that are in the business that I've known for 30 or 40 years that have contacted me that they're willing to sell at a very reasonable price," said Rolf Schilling, a Carbondale commercial realtor who also owns almost 200 apartments in town, plus some commercial properties. "I think everyone is feeling the pressure."
Like most college towns, Carbondale is rental-heavy, especially since the student population at Southern Illinois University Carbondale ballooned in the 1950s to '70s.
"The university was clamoring for people to build in the '60s, because we didn't have enough housing," said Schilling, who bought his first rental property in 1971. "We just kept building."
Today, the city has 8,266 registered rental units, according to Neighborhood Services Supervisor John Lenzini, comprising the majority of its housing stock. According to the last census, just 25.9% of housing in Carbondale was owner-occupied.
CARBONDALE — Three years ago, Dick and Pam Matthews began thinking about leaving their small town in Maine.
That ratio is fairly typical of a college town, said Carbondale Economic Development Director Steven Mitchell.
But few college towns have experienced population loss on par with those in Illinois.
Its state universities and community colleges enrolled almost 100,000 fewer students in 2018 than they did in 2008, and no other state, except New Jersey, loses more students to out-of-state schools.
The collapse hasn't scathed the University of Illinois or its Chicago campus. But nearly every other public school has taken a substantial hit. Western Illinois University, in Macomb, has shrunk by almost 40% since 2008. Chicago State University is down more than 50% over the same period.
From an all-time enrollment high of 24,869 students in 1991, SIU Carbondale continues to slide. It, too, is now less than half its former size: down to 11,695 students this fall.
"If you take the registered rental units in Carbondale and guess they might average three bedrooms, that's over 20,000 beds just in the city limits," Schilling said, not counting SIUC's dormitories. "And now you have probably less than half that many students actually on campus. Draw your own conclusions."
Carbondale has no official data on landlords' cumulative vacancy rate, but in his frequent work with appraisers, Schilling has seen them estimate that around 30% of rentals in town sit empty, he said.
Cook County's rental vacancy rate, by comparison, was 6.6% as of 2016, per the U.S. Department of Housing and Urban Development's Comprehensive Housing Market Analysis.
To Danny Stanberry, property manager of Alleman Properties, the tough market has changed the balance of power between bigger and smaller landlords.
"If you've got (hundreds of) properties, there's no way maintenance-wise that you can keep on top of things to keep things looking nice," Stanberry said. "Now the bigger guys look rundown and outdated."
Established landlords who own Carbondale's older housing stock also face competition from newer developments geared toward students, like the Reserve at Saluki Pointe and Evolve, said local realtor Janet McCready.
Both were built in the mid-2000s, amid slow enrollment decline.
"They're very attractive to students because they have high speed internet, swimming pools, tennis courts, and they offer individual leases. Those things have been tough for single family property owners to compete with," McCready said.
A survey conducted by The Southern shows some of the newest developments outperform the estimated 30% vacancy rate, while others struggle.
When contacted early in the fall semester, Evolve reported about 80% occupancy, The Reserve at Saluki Pointe, about 61%, and Aspen Court about 97%.
Alleman has no vacancies across about 50 properties in Carbondale, Stanberry said in August, just like when enrollment was higher.
Since joining the company about three years ago, he has pushed to upgrade properties to appeal to young renters, adding televisions in every unit, which he soon plans to complement with online video streaming devices.
He has also rebranded the company, he said, with a focus on social media marketing.
"There's nothing more powerful than Facebook right now, because you can pinpoint your demographic," Stanberry said. "I can actually choose people who attend SIU ages 18 to 35 when I advertise a rental. And it's inexpensive, compared to the rental sites."
Schilling, like Stanberry, believes curb appeal is more important than ever, he said, in an intensely competitive market.
"You've got to change with the times. Your client today demands washers, dryers, dishwashers, an attractive setting, central air," he said. "And I think a lot of students, by word of mouth, pay attention to how a landlord treats them."
CARBONDALE — Southern Illinois University Carbondale is beefing up its student outreach in two cities that have long been key sources of new S…
Schilling declined to share his vacancy rate with The Southern, but said reforms to recruiting at SIU, including the addition of recruiters in St. Louis and Chicago, have him optimistic about the future of his business.
"Based on the friends I have at the university, I firmly believe, in spite of the criticism, that within three to five years we will have 13,000 to 14,000 students on campus," he said. "We've plateaued out and we're looking for prosperity."
In his work as a realtor, he has also seen "tremendous" commercial growth in town recently, he said, with the growth of Southern Illinois Healthcare, the addition of new businesses like the IlliniCare Health call center at University Mall, and food franchises like Freddy's Frozen Custard & Steakburgers, Sergio's Mexican Restaurant and Pizza Hut.
"From the last few fast food feasibility studies I've seen, we are still looked upon as the retail center of Southern Illinois, by the big boys," he said.
Meanwhile, Carbondale is taking proactive steps to turn vacant rentals into stable homes.
Since 2007, the city has offered a rental conversion grant that provides up to $5,000 to any home buyer who purchases a registered rental and converts it into a single family, owner-occupied property.
The city has also introduced several other forms of aid that promote long-term homeownership.
Home buyers can apply for down payment assistance from the city for up to $3,000, plus financial support to rehab roofs and exteriors.
The Downtown Upper-Story Conversion Program, meanwhile, offers $2,500 incentives to owners who create living space above their downtown businesses, something Mitchell hopes will concentrate more residents in the heart of Carbondale.
The grant programs have grown in popularity in recent years, Mitchell said, as realtors spread the word to their clients.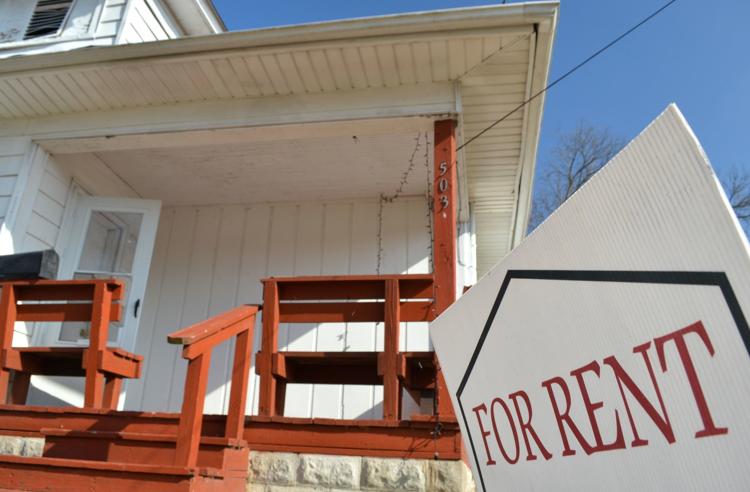 "The money that the council earmarks every year for these grants gets spent within just a few months after the budget kicks in," he said.
For Fiscal Year 2020, the City Council budgeted $25,000 for the programs, according to Carbondale Public Relations Officer Roni LeForge. All that money has already been distributed, and city officials are currently exploring ways to bolster funding.
The city is also investigating the creation of a tax increment financing district that would give financial incentives to investors who buy and rehab properties in the area known as the Arbor District, around SIU Carbondale.
One focus, Mitchell told the Carbondale City Council in an informational proposal in August, would be converting rental houses there into owner-occupied homes.
Though he expects the rental market in Carbondale to improve in the long term, alongside SIU, Schilling would like to see Jackson County reassess its valuations of local rentals, to provide some tax relief to owners sticking out tough times.
"If you have a 30% vacancy factor and 70% of town is rental property, all those properties should go down quite a bit in value," Schilling said. "But unless you appeal your real estate assessment, they tend to try to beat you up."
Schilling supports Carbondale's efforts to address vacant properties around town, he told The Southern, and he has no plans to sell his own holdings.
Still, he said he was shocked when the mega-complex Evolve was built downtown in 2015, and would question any major new development geared at students.
"I don't know how they determined that was feasible," he said.
Get local news delivered to your inbox!
Subscribe to our Daily Headlines newsletter.