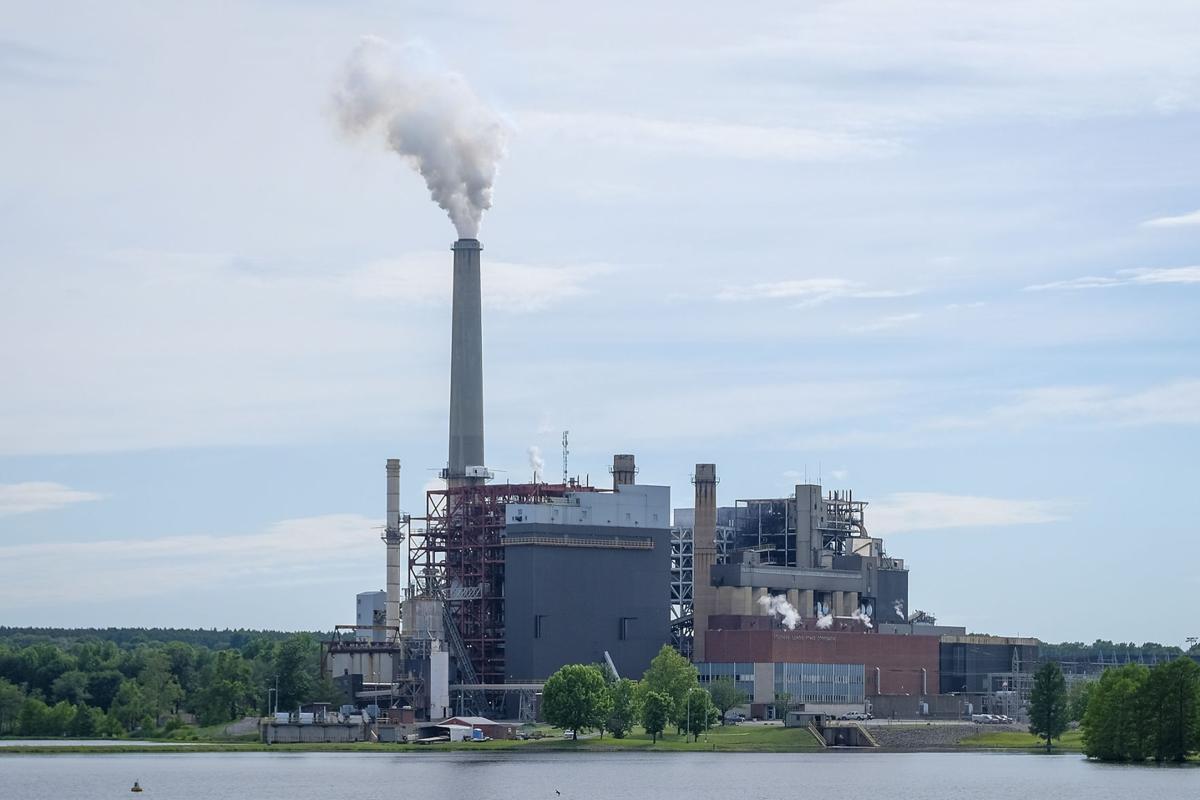 MARION — Layoffs are scheduled to begin next month at Southern Illinois Power Co-op's Lake of Egypt plant as it downsizes its generation footprint.
Beginning Oct. 2 through the end of the month, the power plant is laying off 21 employees, said SIPC President and CEO Don Gulley.
Those employees are to receive a severance package under the terms of an agreement ratified by the IBEW Local 72, which represents workers. The agreement was signed May 7 following months of planning and negotiations.
The agreement called for a reduction in staff of 26 employees. But some of the workers were spared because SIPC offered a voluntary retirement plan, and several older workers took advantage of it, Gulley said.
Further, SIPC's agreement with the IBEW mandates that laid off workers receive an opportunity to fill any openings that arise over a period of time.
The co-op idled its largest coal-fired generator, known as Unit 4, in mid-September. Gulley estimates the shutdown will save member-owners $125 million over a decade. He said the co-op will be able to secure more competitive energy prices on the open market, and also allow it to diversify its energy portfolio. Currently, coal-fired generation accounts for more than 90% of SIPC's energy portfolio.
Unit 4 was constructed in the late 1970s. It would take an investment of about $20 million in order for it to meet federal and state environmental requirements for coal ash and wastewater disposal over the next three to five years, Gulley previously told The Southern.
SIPC received regulatory approval to decommission Unit 4 as of Nov. 1. Gulley said it was idled a few weeks ahead of schedule, with regulatory permission, because it was having operational difficulties. 
The Marion Power Generating Station will continue to employ 55 people to operate a remaining, smaller coal-fired unit as well as two natural gas units. Under terms of the agreement between SIPC and IBEW, remaining employees will receive a raise and fully covered health benefits beginning Jan. 1. Currently, employees pay 25% of their premium costs.  
SIPC is a generation and transmission cooperative located on the shores of Lake of Egypt that provides wholesale electric power to seven member distribution cooperatives, and the city of McLeansboro.
It is jointly owned and governed by the distribution cooperatives, which are: Egyptian Electric Cooperative Association; Clinton County Electric Cooperative Inc.; Monroe County Electric Co-Operative Inc.; SouthEastern Illinois Electric Cooperative Inc.; Southern Illinois Electric Cooperative; Tri-County Electric Cooperative Inc.; and Clay Electric Co-operative Inc.
Those distribution cooperatives have a combined 80,000 metered customers across 29 counties — which are considered member-owners — throughout rural Southern Illinois.
618-351-5079
On Twitter: @MollyParkerSI ​
Get local news delivered to your inbox!
Subscribe to our Daily Headlines newsletter.