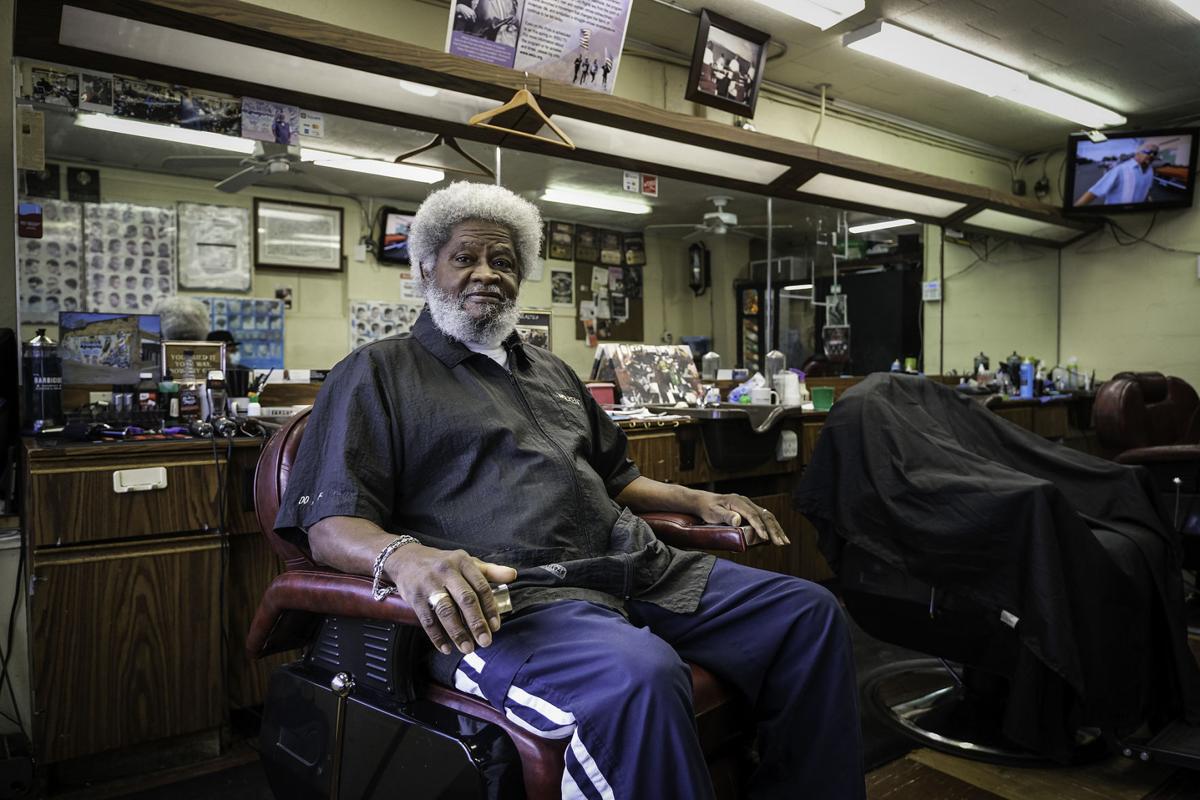 CARBONDALE — Kent Mason remembers going into Arnette's Barbershop as a child and having his hair cut by Charles Arnette, founder of the business. In those days, children were not allowed to enter the conversation with the adults at the barbershop. Mason changed that when he bought the shop years later.
Recently, Mason retired from his 55-year career at the business founded in 1945, the same year he was born.
"I didn't think I was going to be a barber. My friend, James Morgan, wanted to be a barber," Mason said, adding that Morgan pulled him along.
Mason studied at the National Barbering College in Springfield, then returned home to Carbondale and took a job working with Arnette and learning from him.
He discovered he really, really loved the business. He dressed nice to go to work and it gave him a little money in his pocket.
"I worked there 55 years and loved every moment of it," he said.
Arnette became like a father to Mason, teaching him about the business and how to treat people.
"I remember Mr. Arnette used to cut hair for free sometimes. I didn't understand that," he said.
He added that Arnette felt it was important to give back to the community, something he also practices. He has tried to give everybody one free haircut, even people who can pay.
Arnette died in 1983, and Mason bought the business in 1985. "It wasn't my idea — God just pushed me in that way," he said. "God pushed me in the right direction."
He has let his faith in God lead him in the business and tried to do the right thing, he said. He just tried to run the business the way Arnette taught him. It served Mason well. He said if you do what is right, God will take over.
"Since I've been doing that, my life has changed. I know it's God. There's no doubt," he added.
Mason really has not had any trouble at the shop, even through some tough days in Carbondale. He always had a group of family and friends who were willing to stand up for him and with him.
He kept a gun at the shop for a while, but he decided to take it home because he knew he would not shoot anyone.
Milton McDaniel, a founder of the African American Museum of Southern Illinois, grew up four blocks from the barbershop. McDaniel comes from a family with eight brothers, so trips to the barbershop were rare. Still, he remembers Arnette cutting his hair as a child.
He said Arnette's is more than a barbershop. The longstanding Carbondale business also became a place for conversation, a place to go and discuss sports. Some come in for the discussion and don't even get a haircut.
McDaniel credits Mason and James Morgan for keeping the barbershop open. He said the business has served northeast Carbondale well and Mason's daily presence will be missed.
Mason believes retirees should have something to do. He starts each day with a trip to Warehouse Gym to work out. His wife, Sandra, has provided a "honey-do" list to help him stay busy, he said.
"I didn't mind the work after I got there. I didn't like getting up (early)," Mason said.
He explained that it was hard to get up on cold winter mornings and have the shop open by 8 a.m. He would wake up at 5 or 6 a.m. and get to the shop before 8 a.m. Arnette taught him that to be ready for an 8 a.m. start, he needed have his tools out and be ready to go before his official starting time. It became Mason's practice.
After retiring, he is able to sleep "late" — until 8 a.m.
At the shop, Jermaine Pryor has taken charge. "He has taken over and I think he'll do a good job," Mason said.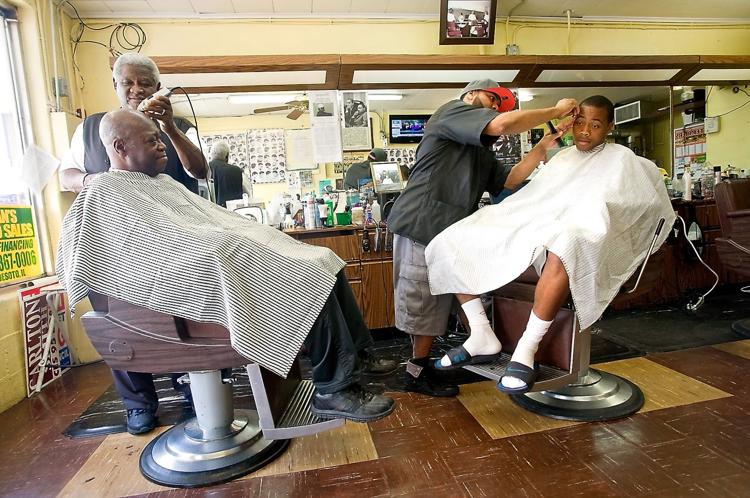 Mason would like to travel, after the coronavirus is under control. Right now, he is spending most of his time at home. He will go to the barbershop once in a while.
He and Sandra have four adult children and nine grandchildren.