DU QUOIN — The old hotel building had been sitting vacant for 10 years, marked by bricks falling and sides of the structure sagging. It was a skeleton of what it once was, waiting to crumble.
DU QUOIN -- A year-old bakery will be the first business to benefit from a more than 25-year…
That was until Abby Ancell decided to take a risk on it. She wanted to transform one of her hometown's landmark structures into a craft brewery.
"We were nervous," Ancell said. "You never know how something like that is going to work in a small town, when it's never been done before."
It just so happened that Du Quoin was taking a risk, too. City officials were itching to revitalize a declining Main Street, with less-than attractive sidewalks and roads, plus plenty of empty storefronts.
"It was a perfect storm in terms of timing," Jeff Ashauer, Du Quoin's economic developer, said. "We saw a business district that needed some work, and the possibilities, and it was all hands on deck from there."
In 2009, Ashauer started a public improvements project for Du Quoin that will total $2.4 million. He got 80 percent of the work funded by state and federal grants as well as the city's TIF program. The city will have to front 20 percent of the cost.
"If Du Quoin didn't get those grants, someone else would've," Mayor Guy Alongi said. "If we had waited a year or ten years, we wouldn't have had that money or the opportunity to turn things around."
Over the past six years, the changes, from looks to function, around downtown have been noticeable, according to Ancell. 
"We are an up and down community, like most in Southern Illinois," she said. "We've been through a lot of downs for awhile and seen a lot of smaller businesses come and go."
When they talk about the downs of Main Street, a lot of people mention Walmart.
"When Walmart came in, small town America suffered everywhere," Alongi said. "Main Street wasn't the same, and I think we're trying to revitalize that, we're trying to bring that feeling back."
As Ashauer started making plans for downtown, he knew he was working with a business district in a region that was suffering economically.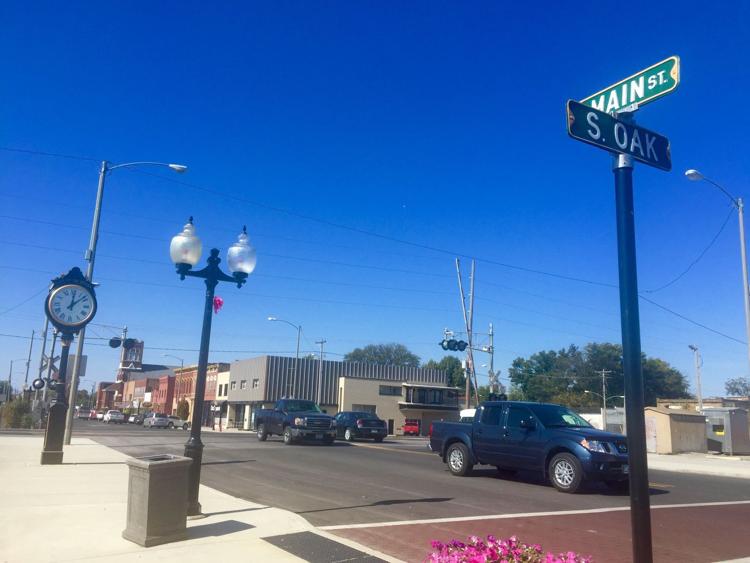 "It's a stable community, but it's small, so you're kind of struggling to identify what it can be," he said. "But we knew the business district is the heartbeat of the community, it is where things are supposed to be. There is something about the tradition of it that's important."
You have free articles remaining.
As Ancell installed new steel beams, windows and floors into the old hotel, Du Quoin was getting its own face-lift.
It started with wider sidewalks, paving new roads and painting crosswalks. Streetlamps went in, and trees were planted. Officials put the final touches on The Central Plaza, which sits off of Main Street near the train station.
The plaza was one of the first nudges from the community to revive downtown, said Judy Smid, who is the director of Du Quoin Tourism Commission.
"We envisioned a scenic streetscape that passengers on the train would see as they went by and possibly want to return and visit at some point," she said. "We wanted to believe that anyone visiting Du Quoin would feel the same as we do when visiting another town and that is, how much we appreciate a city that takes pride in their downtown and their effort to keep their history alive."
That's what Ancell has seen, from the door of St. Nicholas Brewing company, which has been open for more than a year. The same building, which was built in 1874, was the go-to hang out spot when her parents were in their 20s. And, her grandmother used to get her hair done when there was a salon inside.
"History is kind of repeating itself, as people make this a place to go after a long day," she said. "I think we're showing people to not be scared of taking something old and making it good again."
With nostalgia comes a dose of new-ness.
Over the past five years, several other businesses have opened downtown, including a bakery, salon and meat market.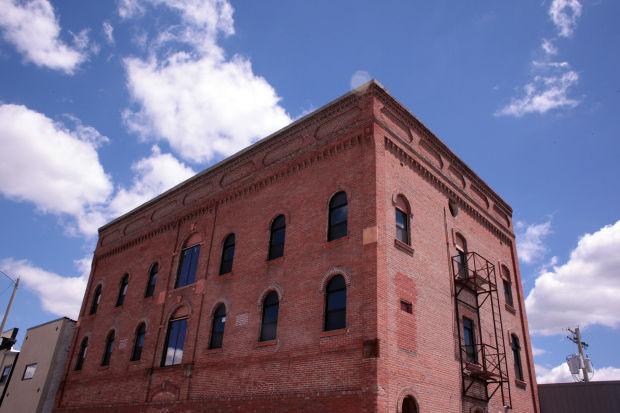 "It's a really cute, downtown," Ancell said. "You can see all the little buildings that have been there for so many years, and you can tell that we're all trying to get it back to what it was."
The next step? Bringing new shops to town. 
"It's always going to be a challenge to convince people they can make a profit in Du Quoin, but it's happening and it will keep growing," Ashauer said. 
For now, he's working on one business at a time, hoping the next five years will show even more progress. 
"If the business district is doing well, then the community is doing well," he said. "That's why other towns are doing it, and that's why Du Quoin got it done."
Photos: Downtown Du Quoin through the years